We've been quite occupied with our bathroom renovation for some time now, and it is still not finished. On top of that, since our Interrail trip to Spain we've both been sick with flu-like symptoms with a lot of coughing and runny noses but no fever. Instead of staying at home feeling miserable (which we didn't really) we went out for a nice fall hike on Sunday (Nov 27). After taking the Tram C to Seyssinet-Pariset, we climbed the Ut4M route up to the ski-jumping hill of Saint-Nizier, from 220m to 1140m in about 10 kilometers.
We started the climb with clear skies but at about 700 meters we were all in clouds. It was humid and chilly. Really chilly!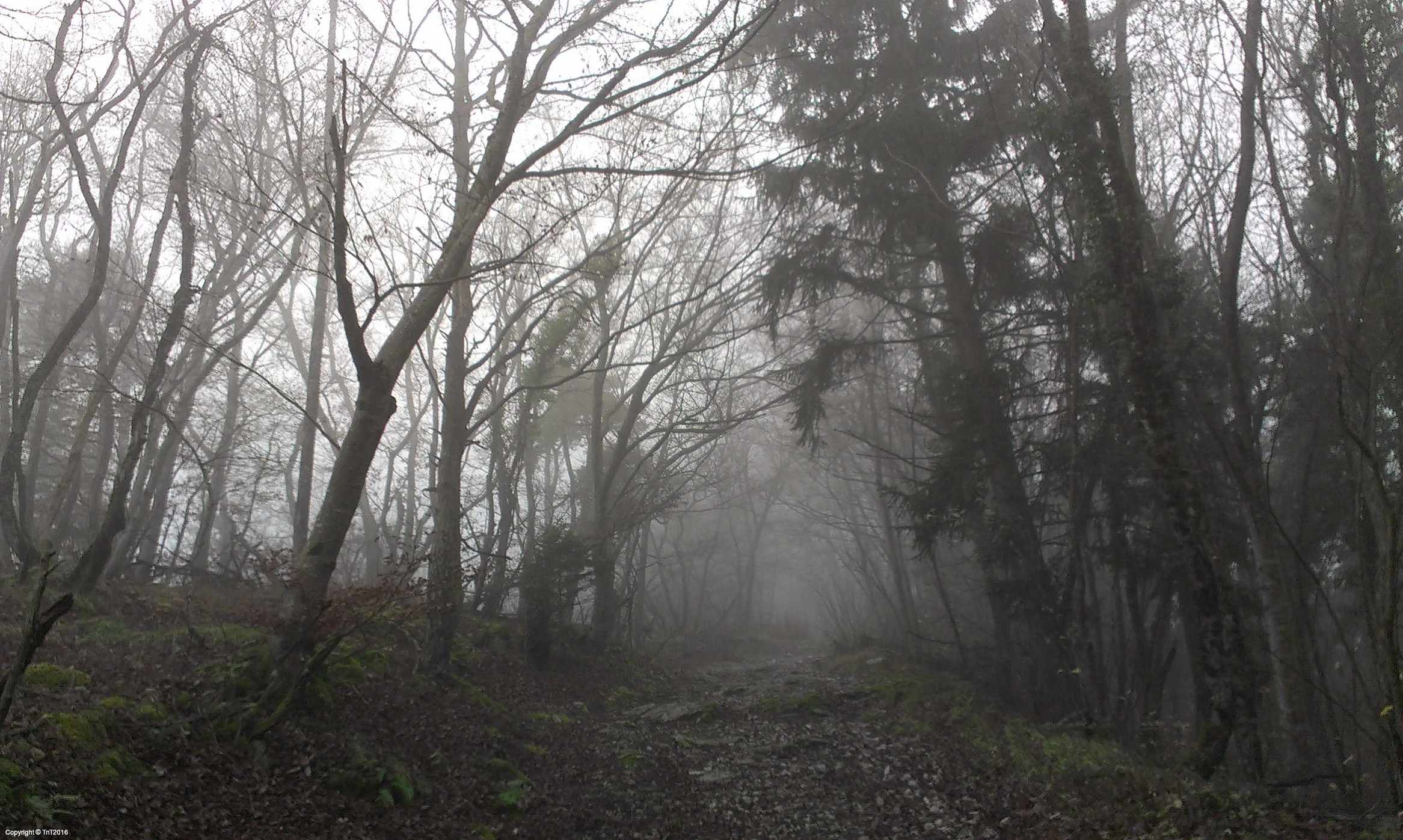 Then again at about 1000 meters we were out of clouds and the sun started to warm us as we climbed the steps of the ski jump hill.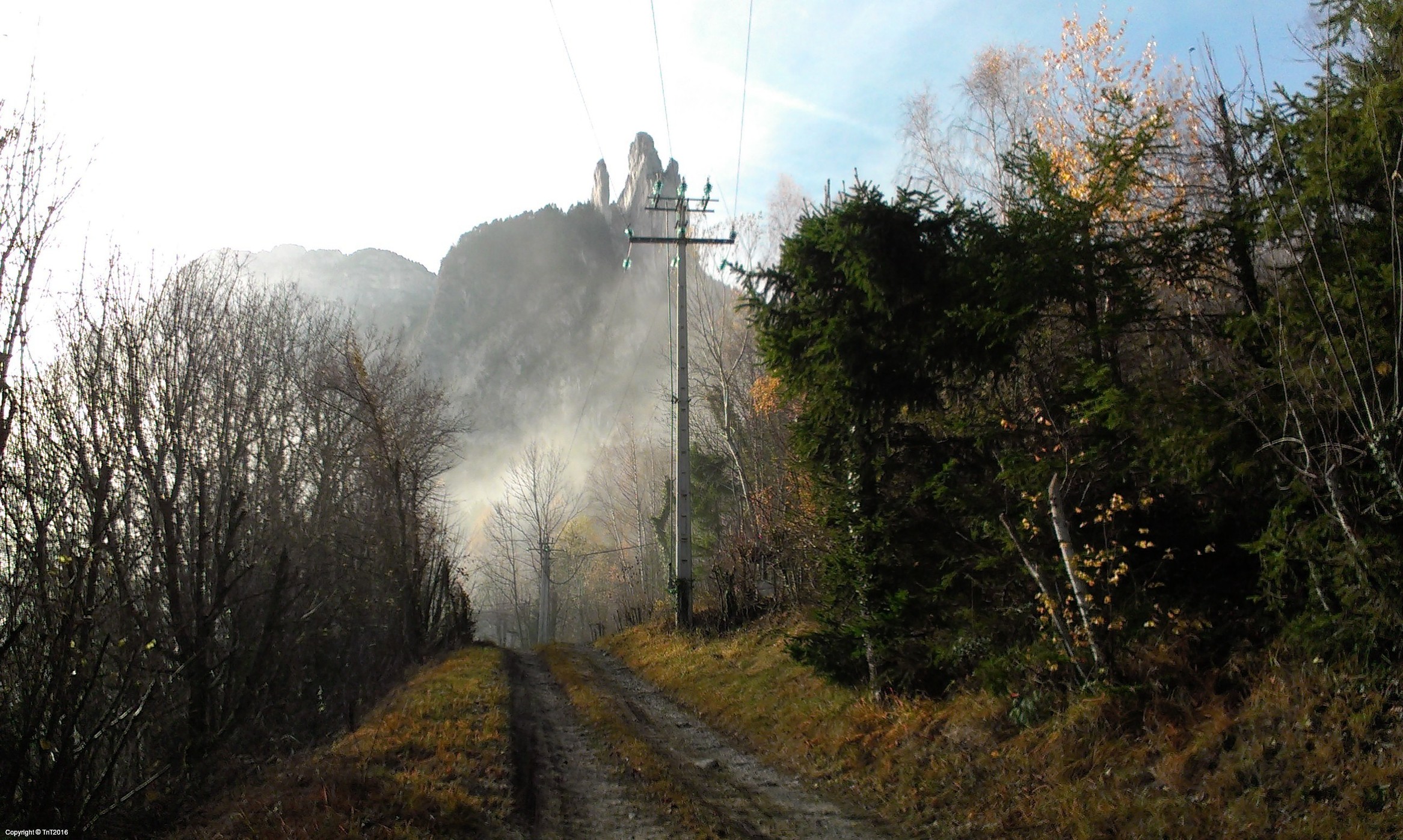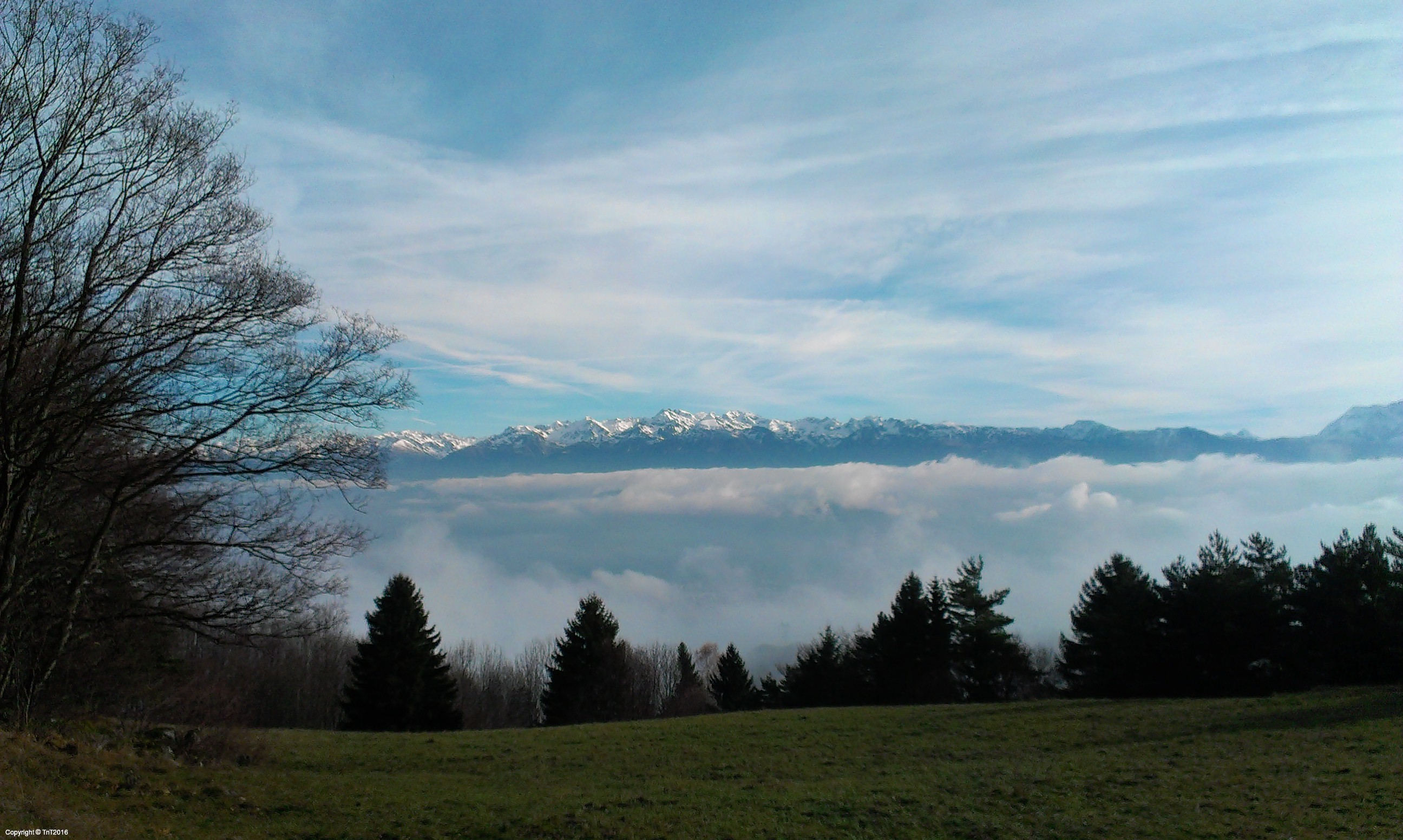 One of the very few opportunities to see Mont Blanc that clearly. There it is in the middle of the Chartreuse range and the Belledonne range.