This hike was quite different from the last weekend's in so many ways. First, we were much better prepared for the chilly weather. Second, we had a lot of sun as we climbed to the top of the mountain staying mostly on open slopes (which also exposed us to strong freezing winds). Thirdly, we met a lot of people, whereas last weekend we did not see a soul. Finally, we also saw some animals!
When we left the parking lot at Les Signaraux, we hit a forest trail with steep ascent, but as soon as we were out of the forest, the trail levelled and we were in full sunshine.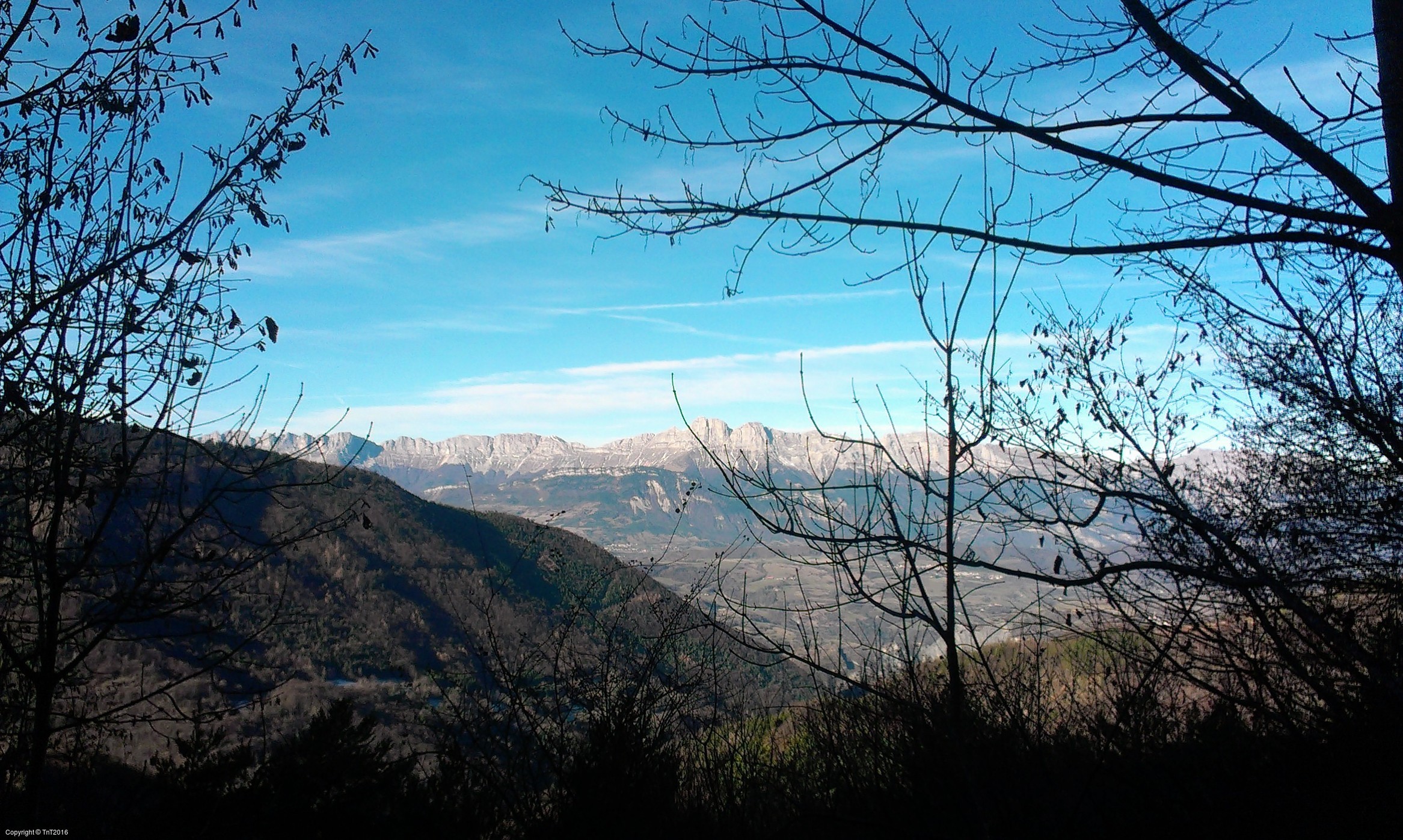 After a while we had a great view to the Vercors range.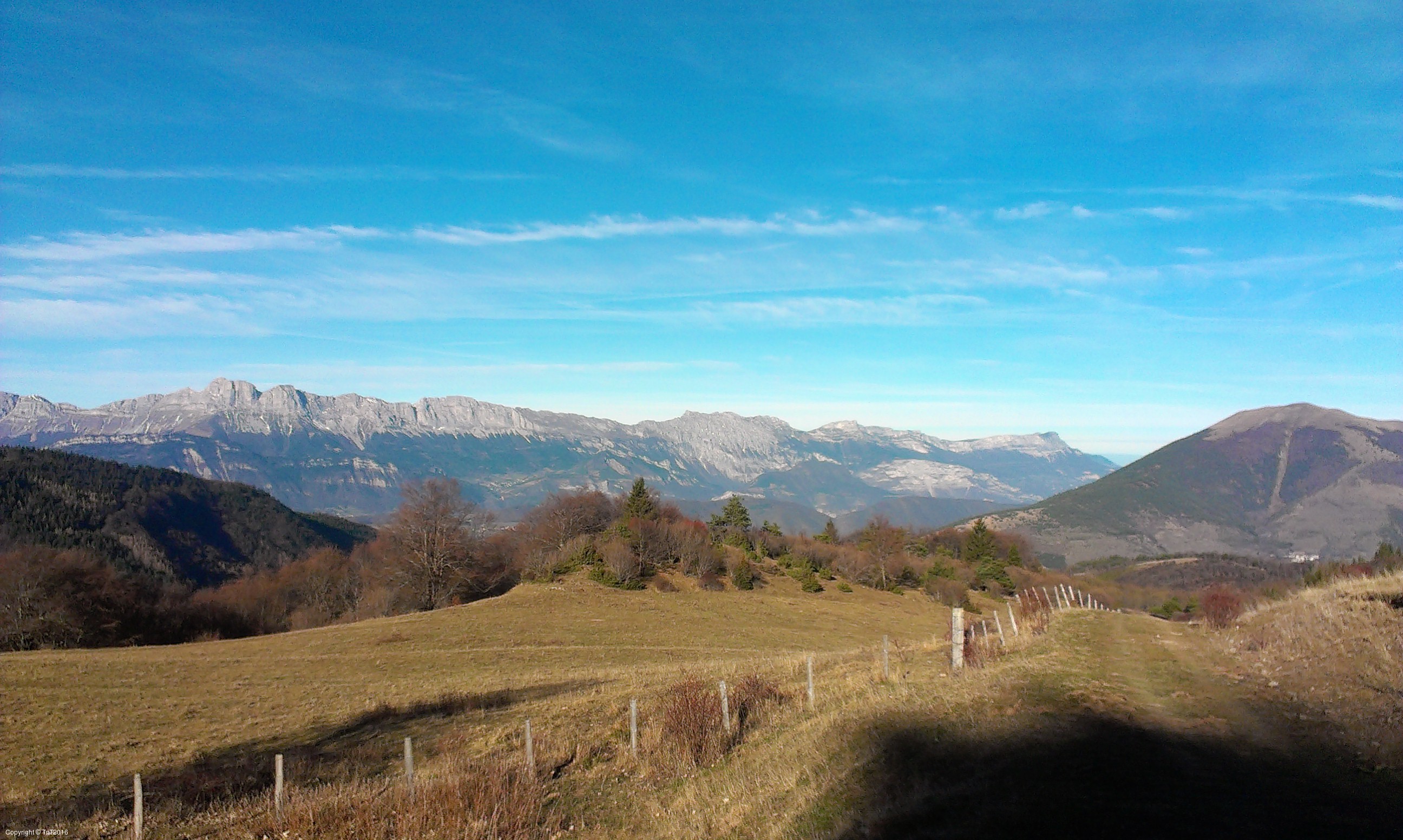 We took a shortcut up to the ridge and luckily found an almost windless spot to enjoy our lunch sandwiches with the view over the Ecrins.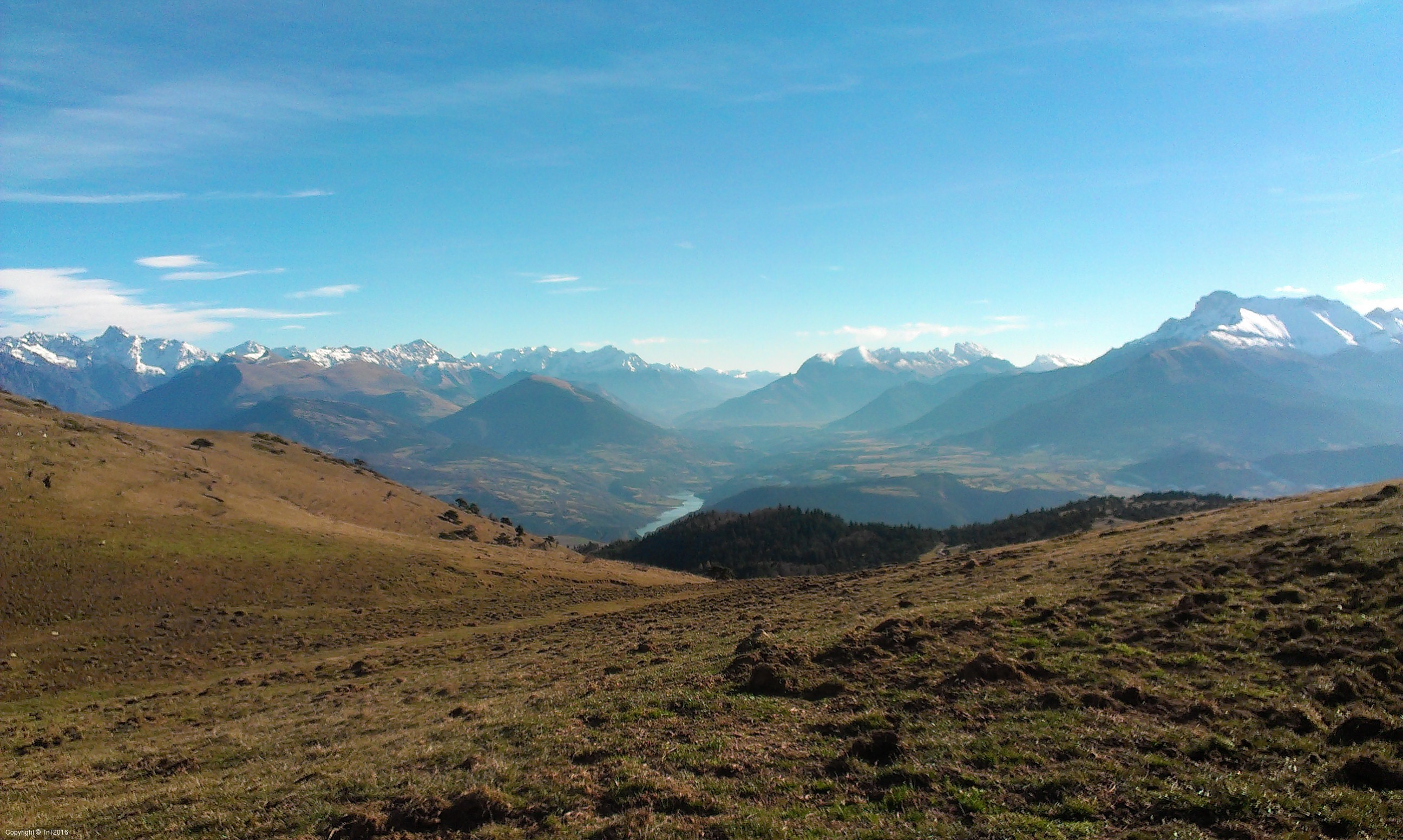 This is almost half way up to the summit from Col de Sénépy, seen on the left below. The lunch spot is somewhere far right where the trail turns behind the hill.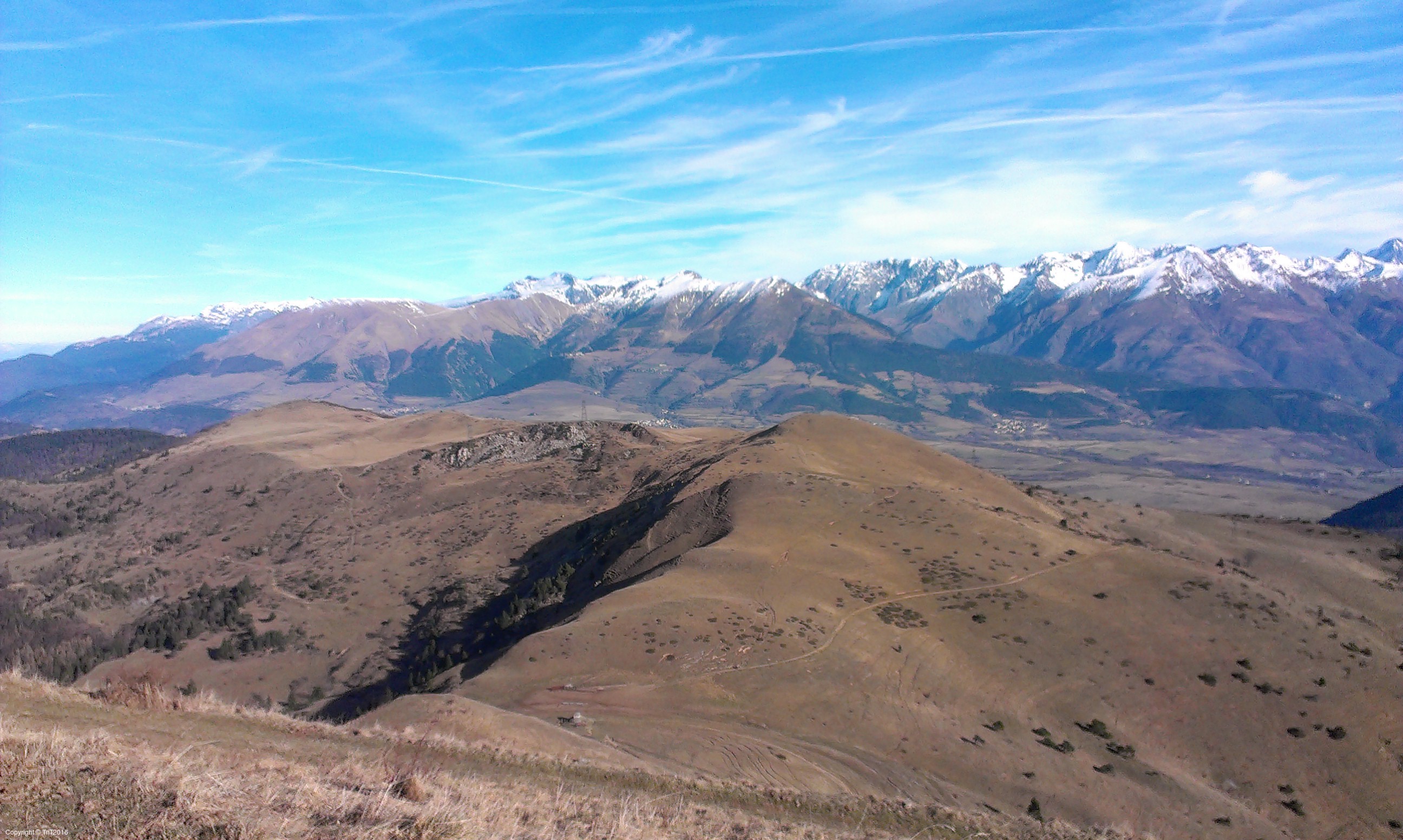 The town of La Mure and the river Drac.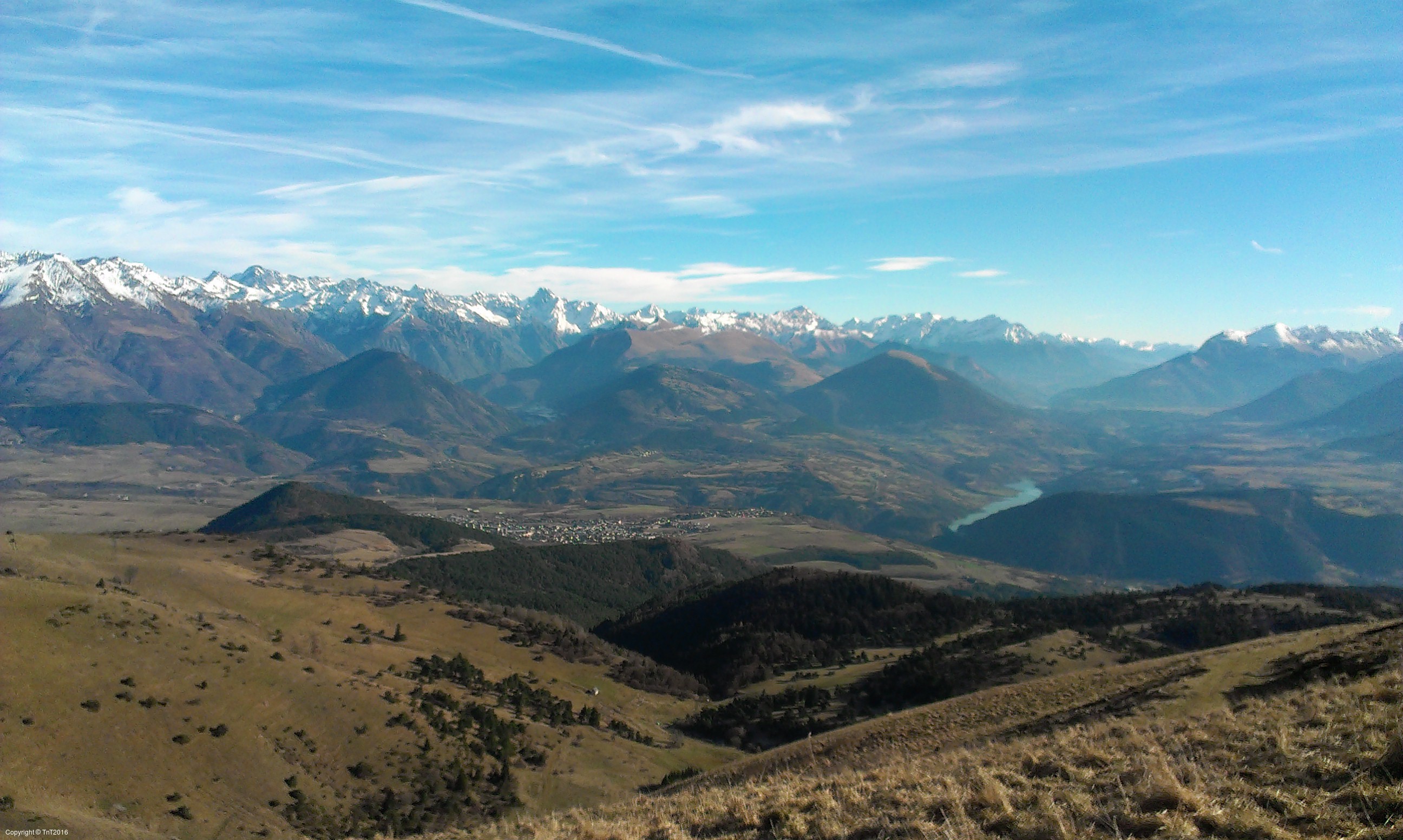 A herd of chamois, all facing the same direction because of the wind.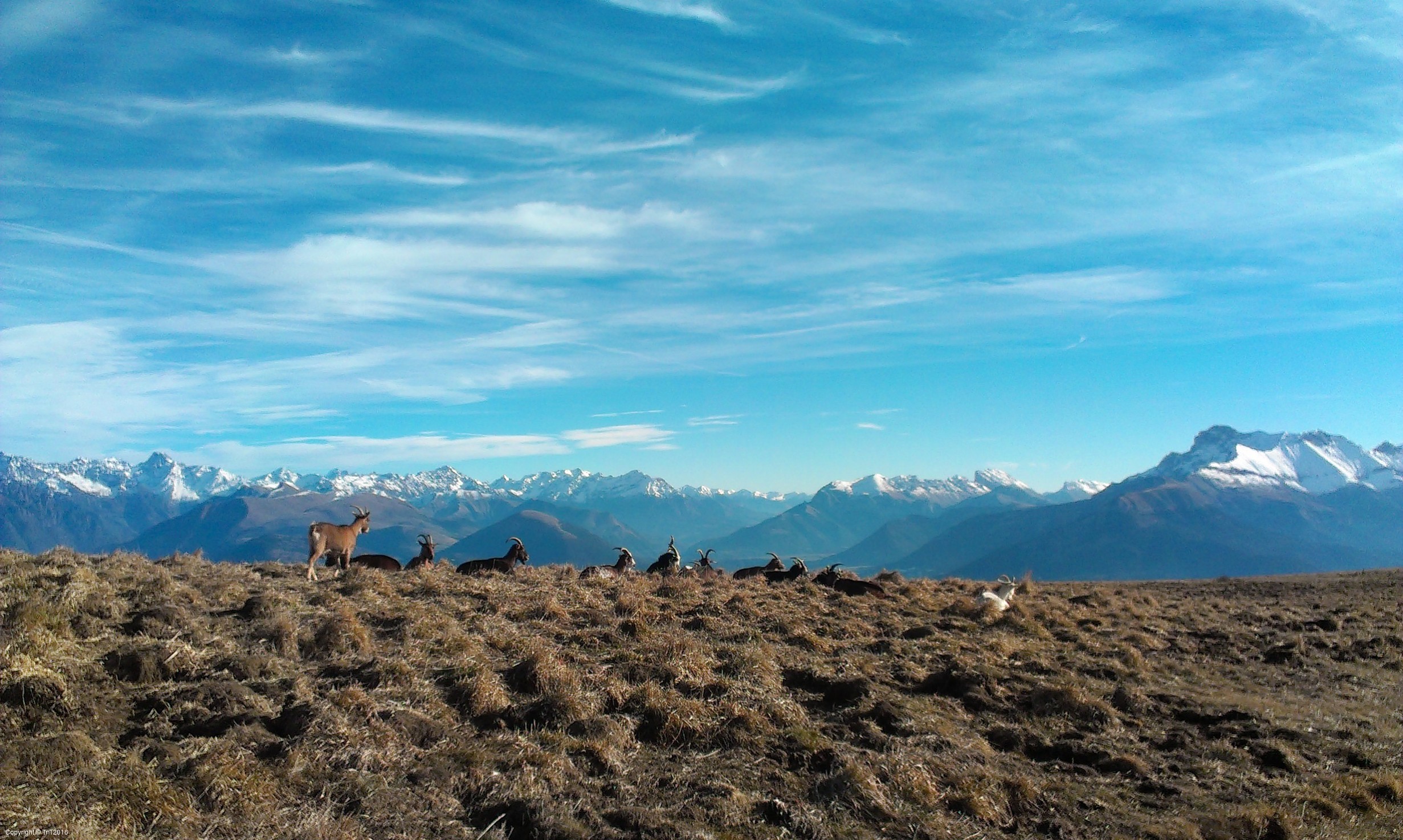 When we walked back to the car the sun had almost set behind Le Sénépy.