We have a four-day Ascension Day holiday weekend with very Summer-like weather; early mornings have been still relatively cool, +15C at most, but afternoons quite hot, +30C and plus. We deviated a bit from our marathon training program, and on our rest day (May 26) did a 128-kilometer bike ride to Pont-en-Royans, on the West side of Vercors range (128.16km, 7h46min, total ascent 1129m).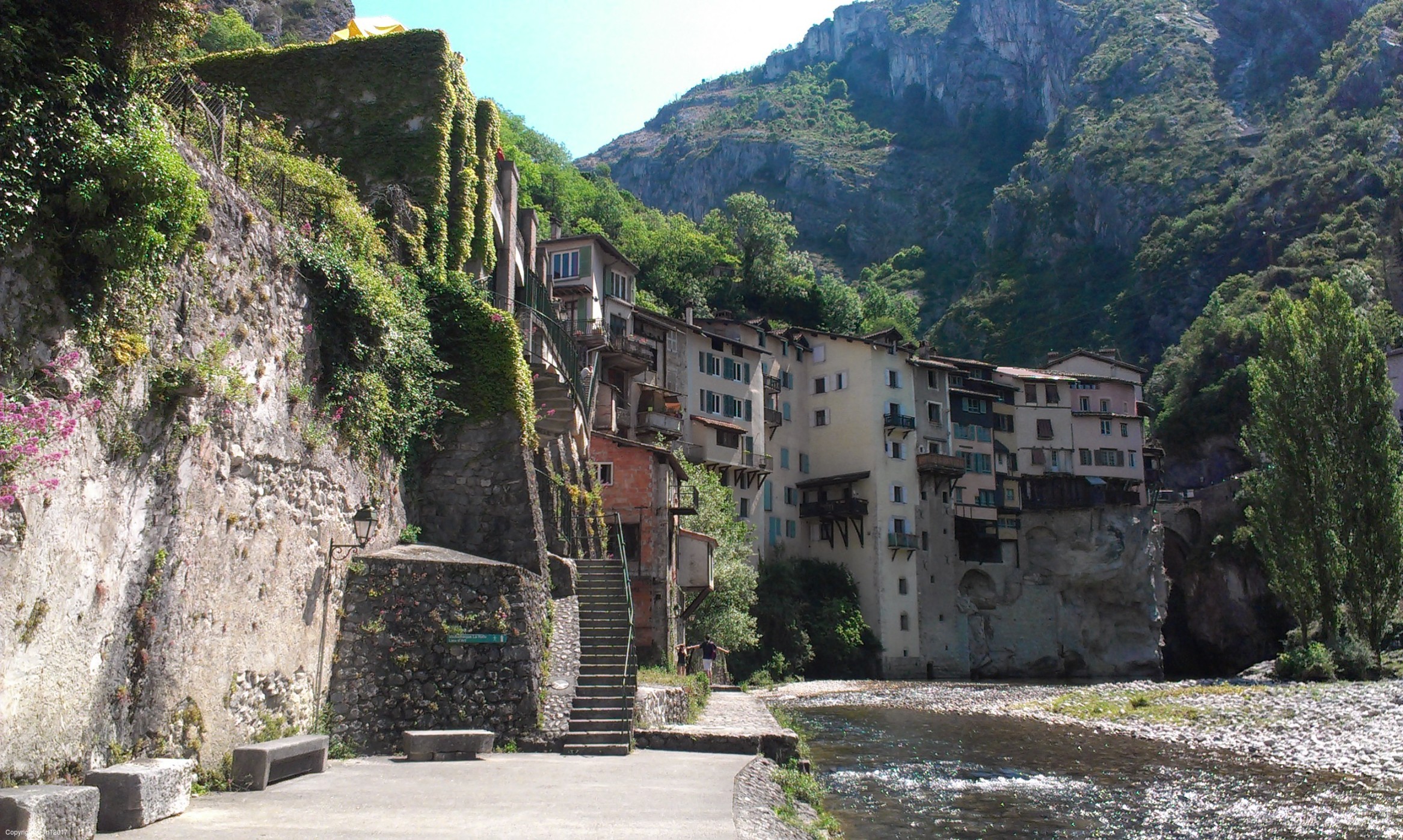 We had wanted to visit Pont-en-Royans for a quite some time, especially by bike, since most of the way it makes a nice and flat ride. Only in the end, when approaching the town, there are some not too technical climbs. However, every time, until now, we've thought it is too far for a day ride.
So this time we made sure we can make it, and left Grenoble early. We took the bike path by Isère for about 40 kilometers until St.Gervais, where it ended. From there we stayed a short while on a highway, but took mostly country roads to St. Romans and Pont-en-Royans.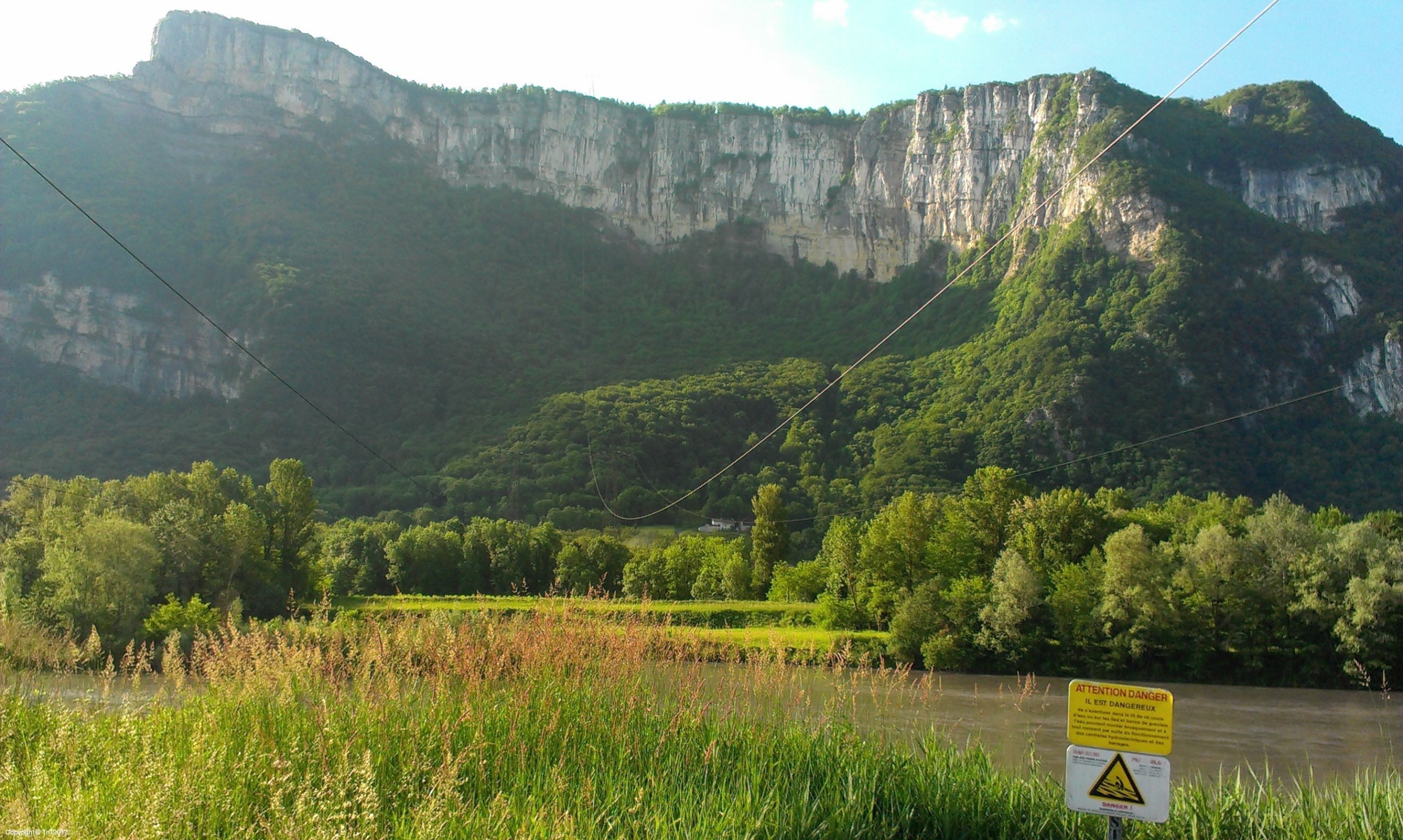 Ruines du Château Delphinal in Beauvoir-en-Royans.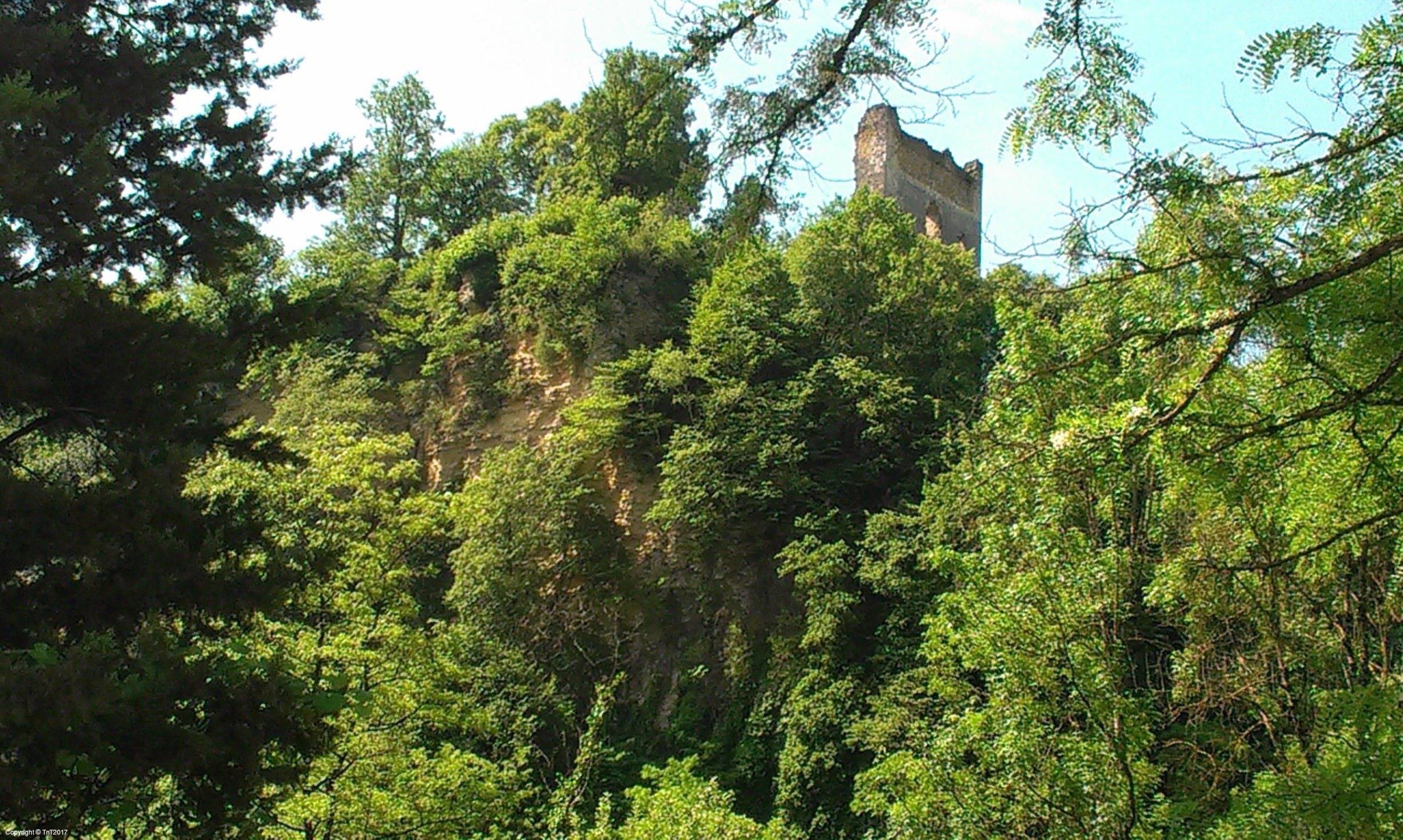 The water in the river Bourne is very clear.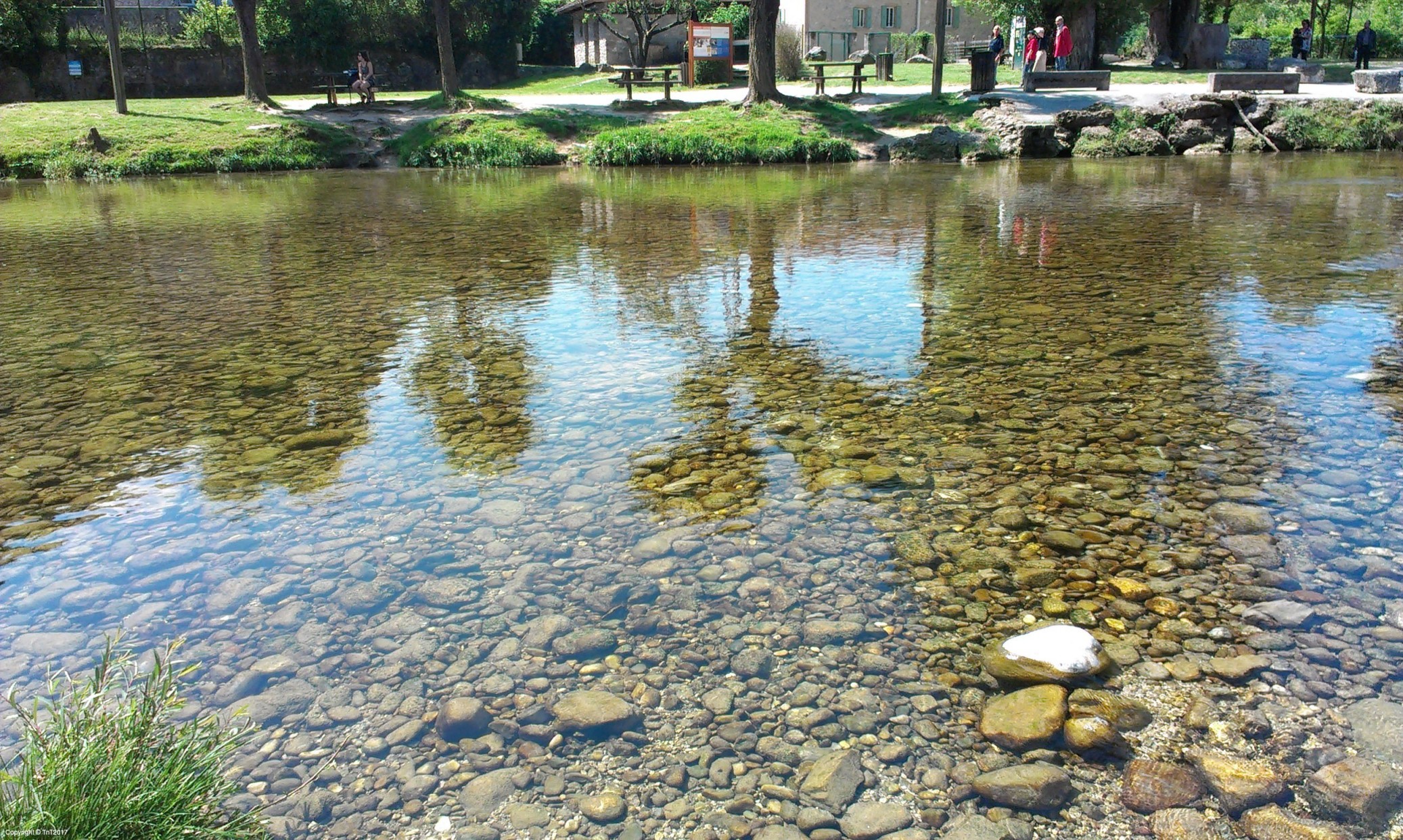 Pont-en-Royans is an excellent destination for a holiday picnic, and apparently very popular one, too.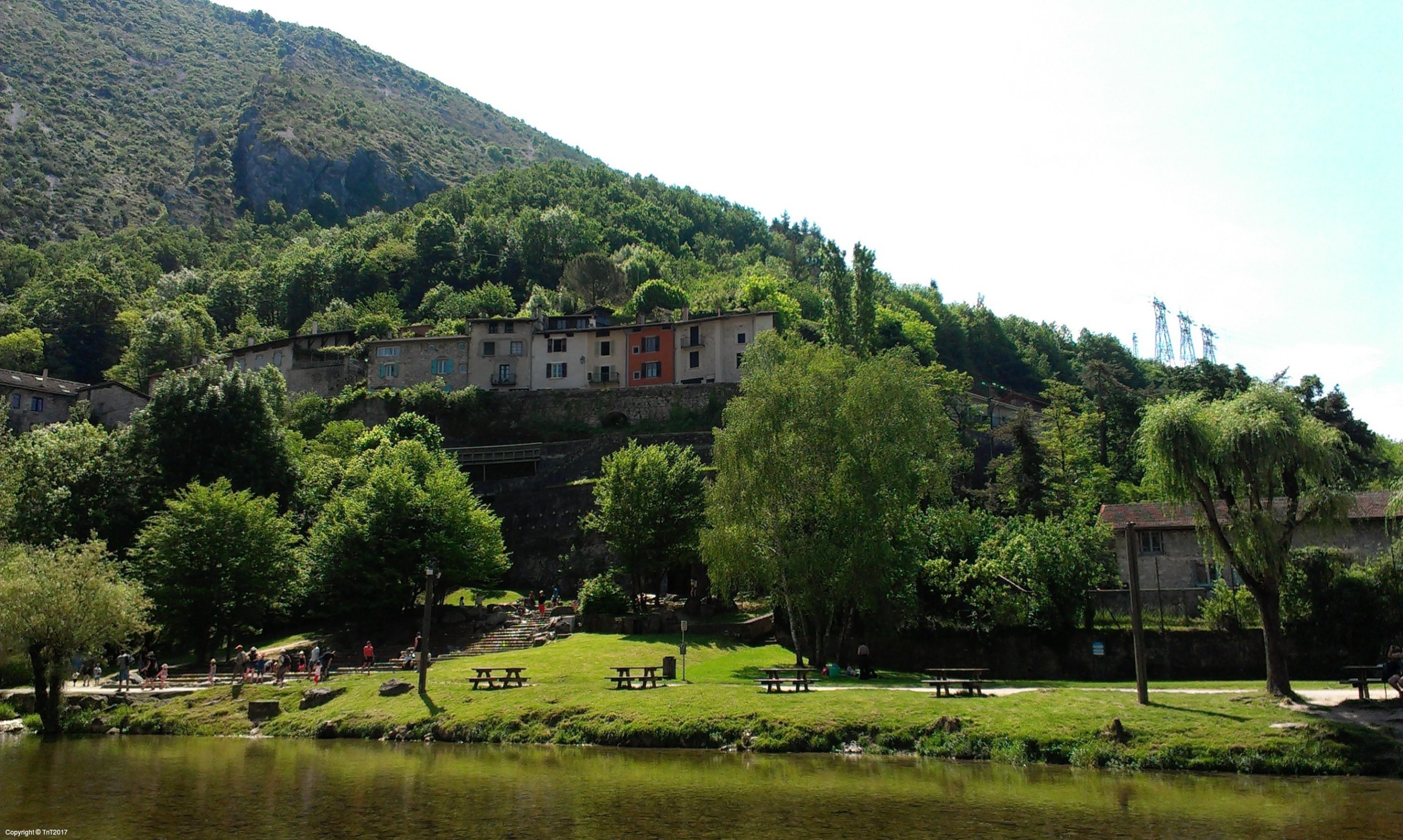 The town is known for its hanging houses, but also as the endpoint of the scenic drive from Villard-de-Lans through the Gorges de la Bourne.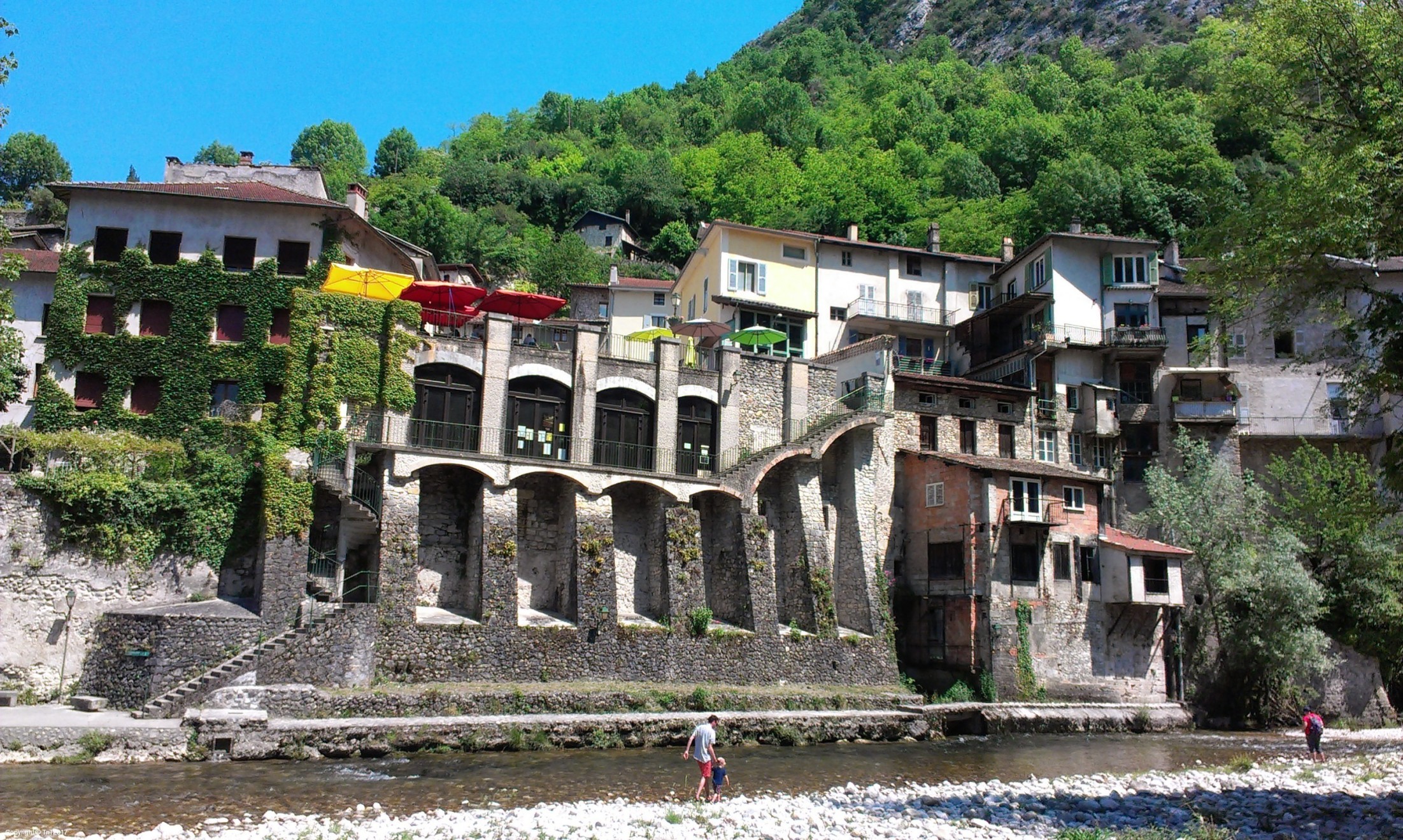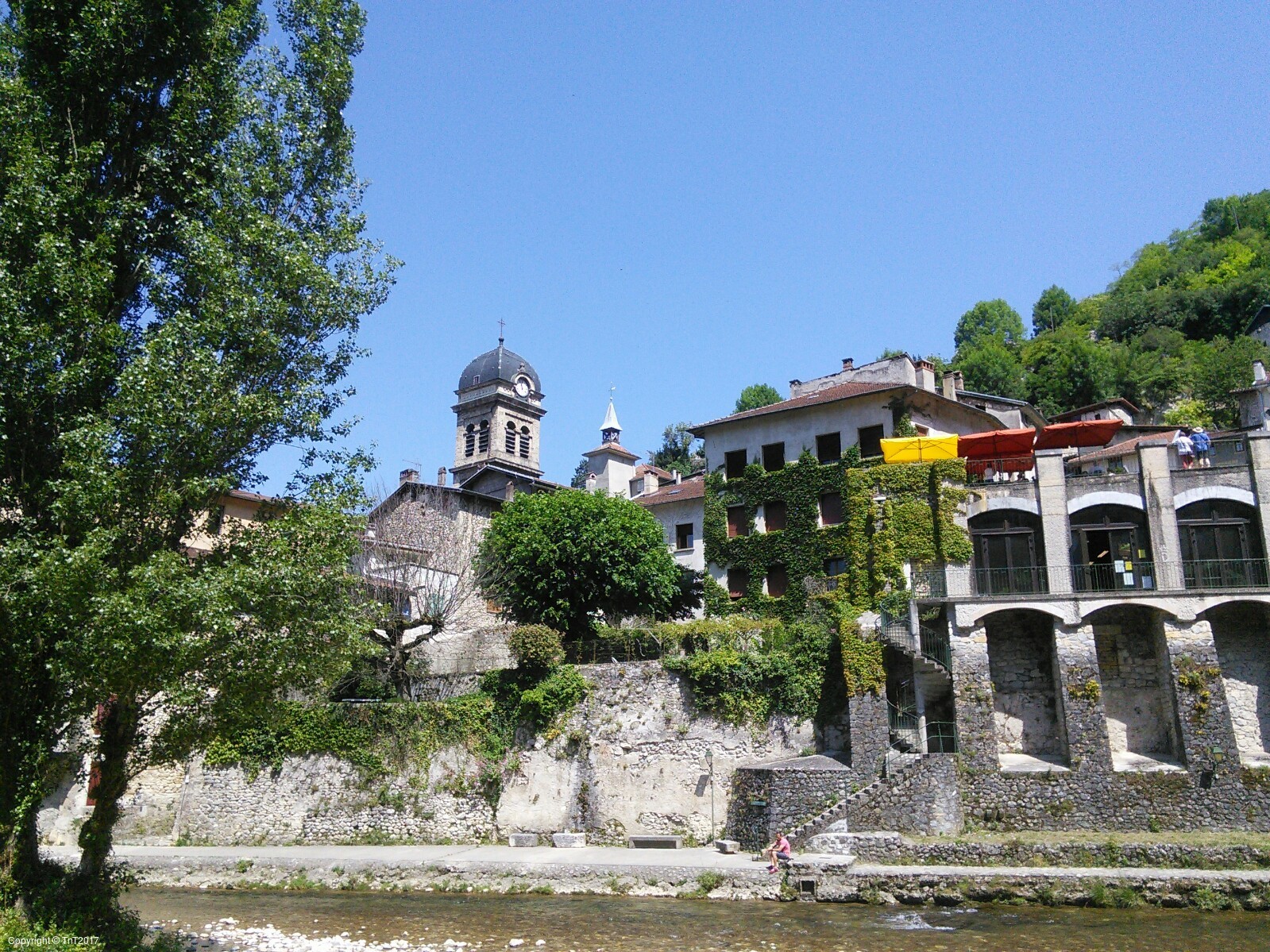 Vercors wine. The landscape to the West of Vercors is getting quite flat.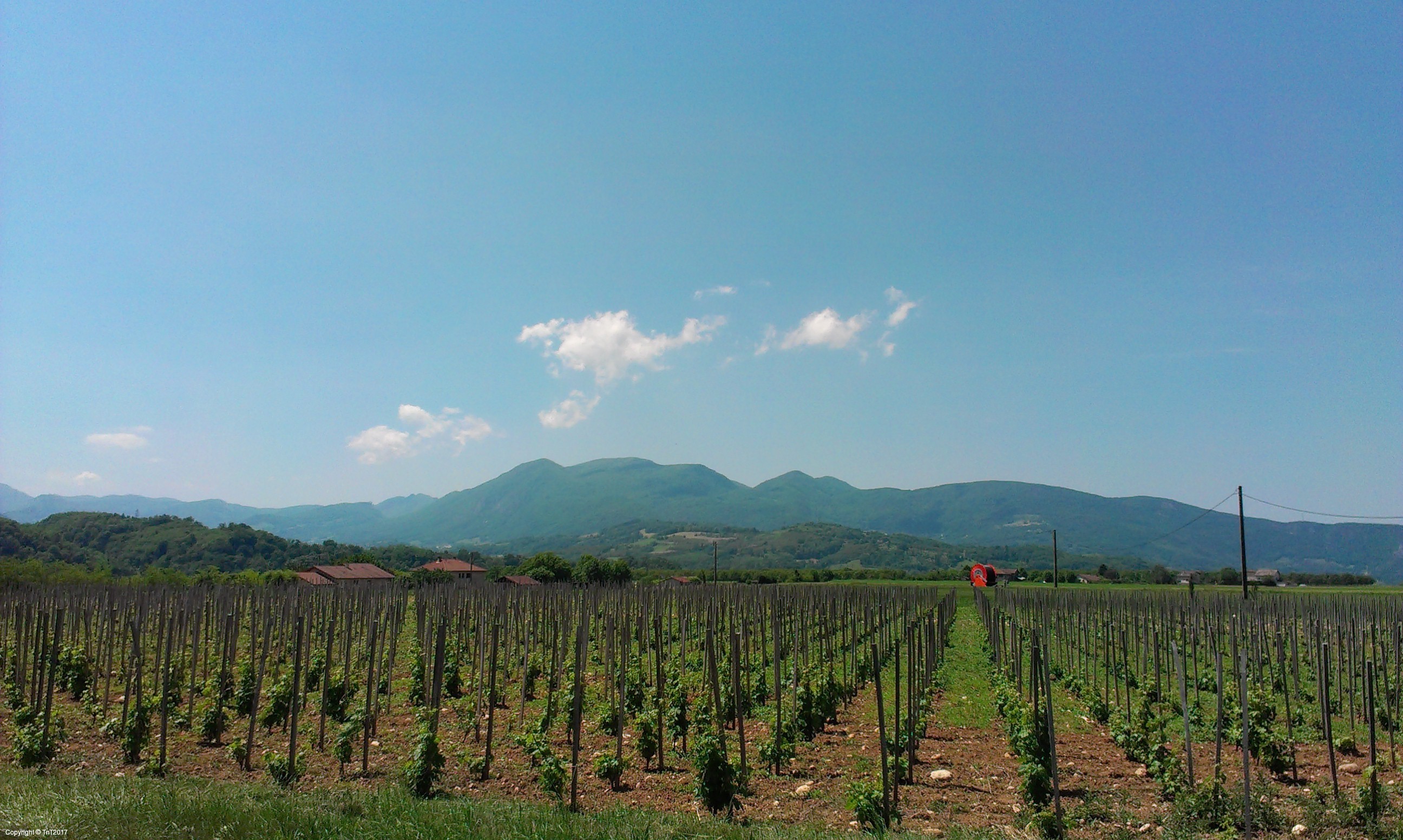 Whereas the rivers Bourne and its tributaries have carved very steep and dramatic gorges to the mountain range.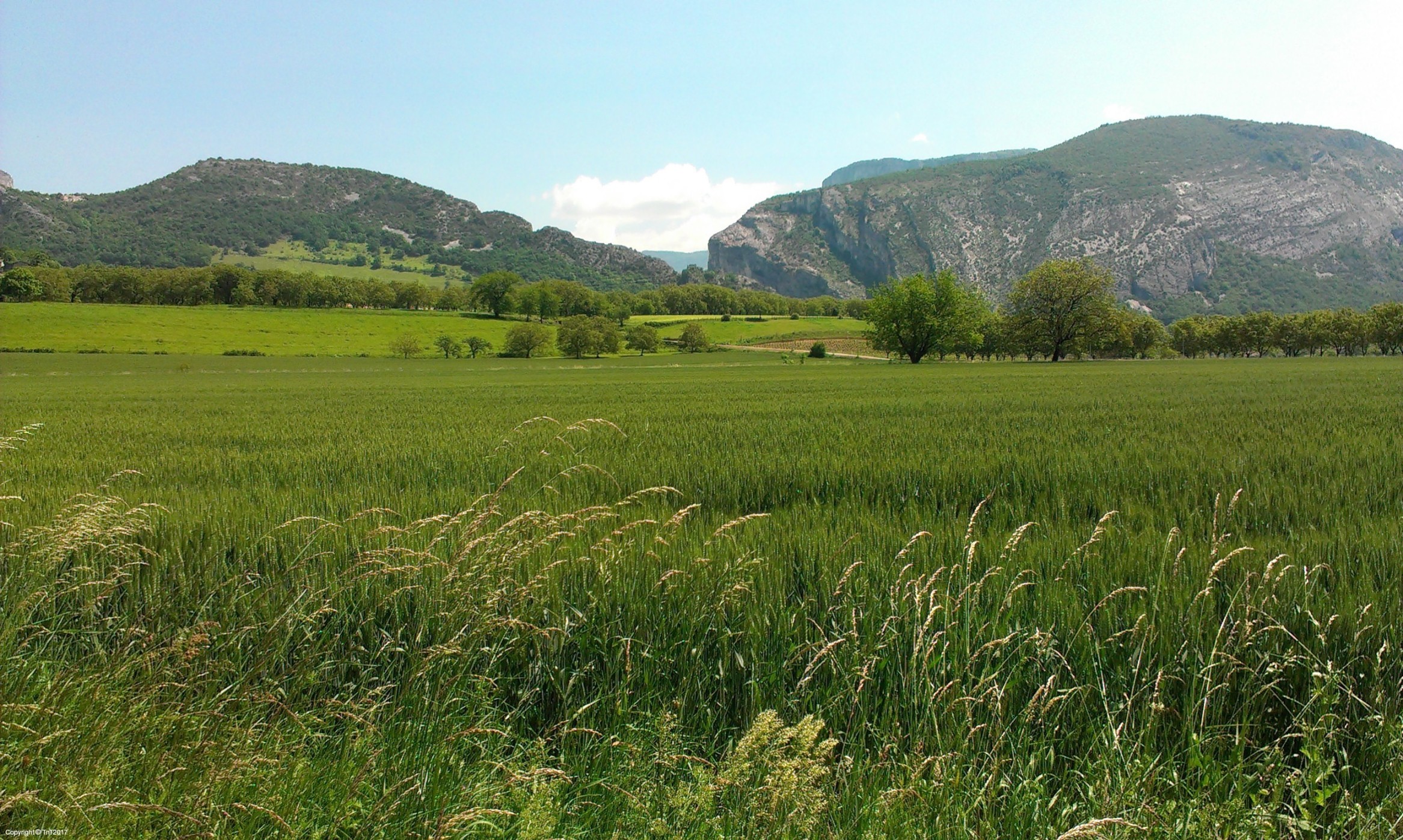 St.Andre-en-Royans.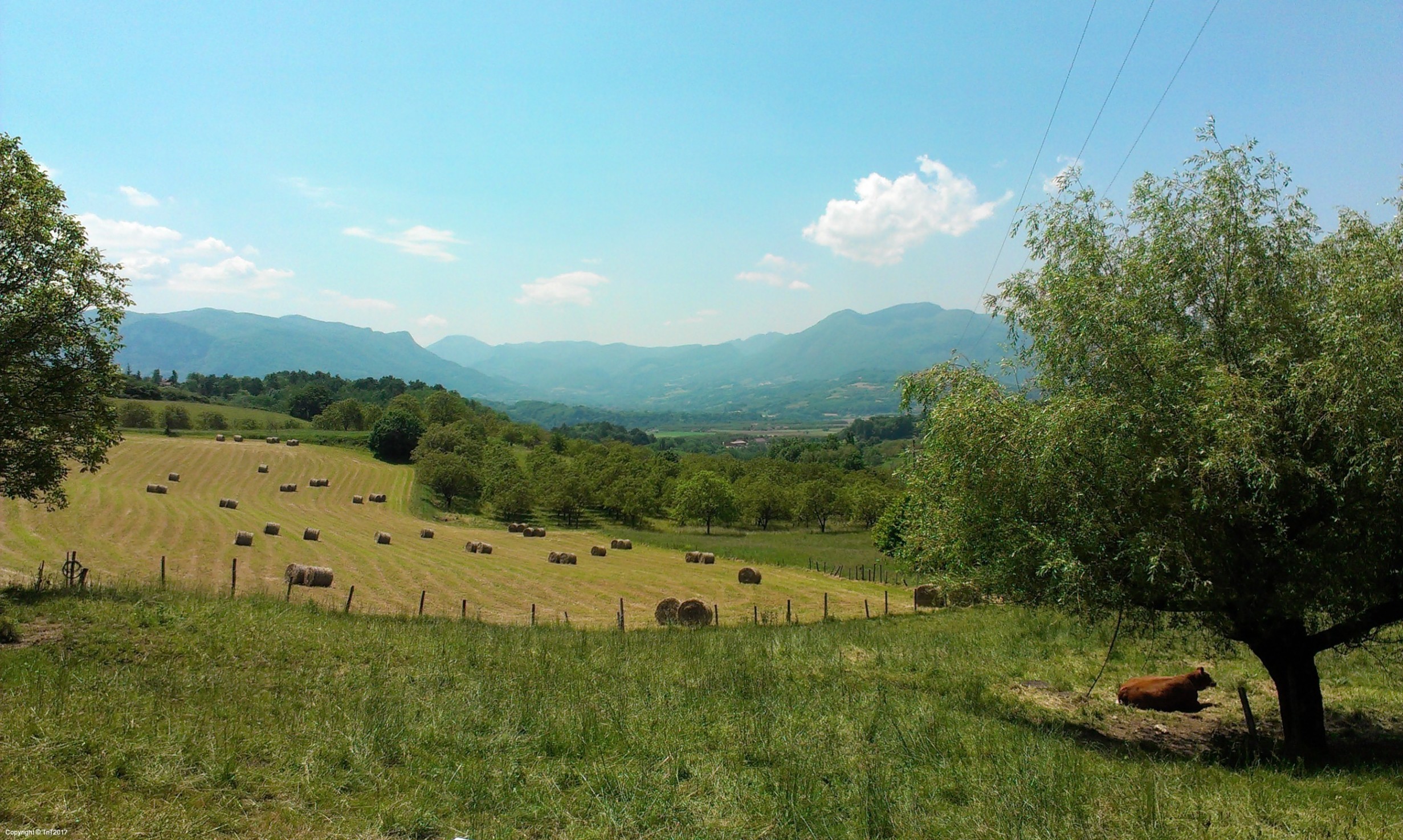 Suspension bridge of Trellins in Vinay, its construction started in 1904 and finished in 1906, now it is in the state of demolition. The new bridge on the right.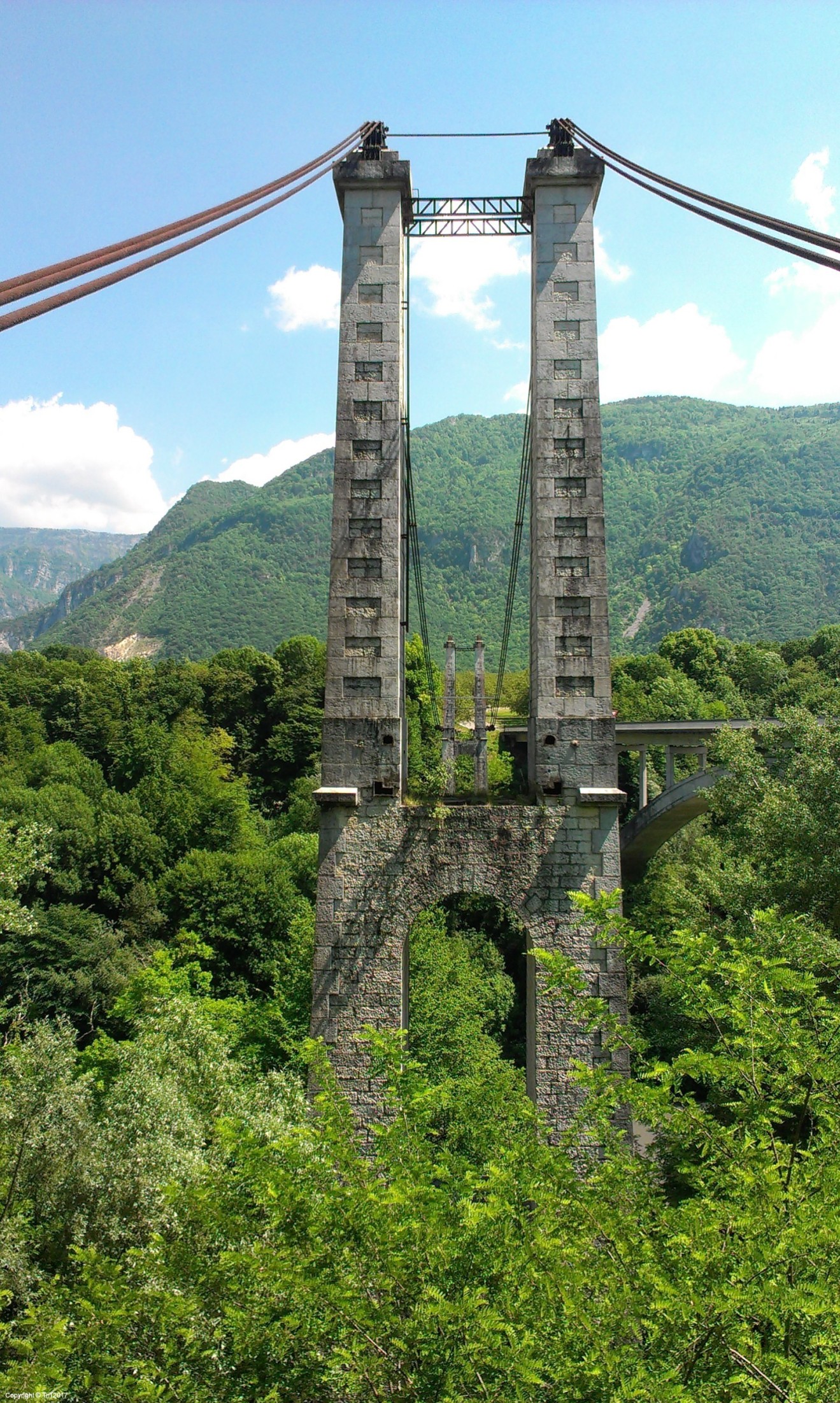 The river Isère.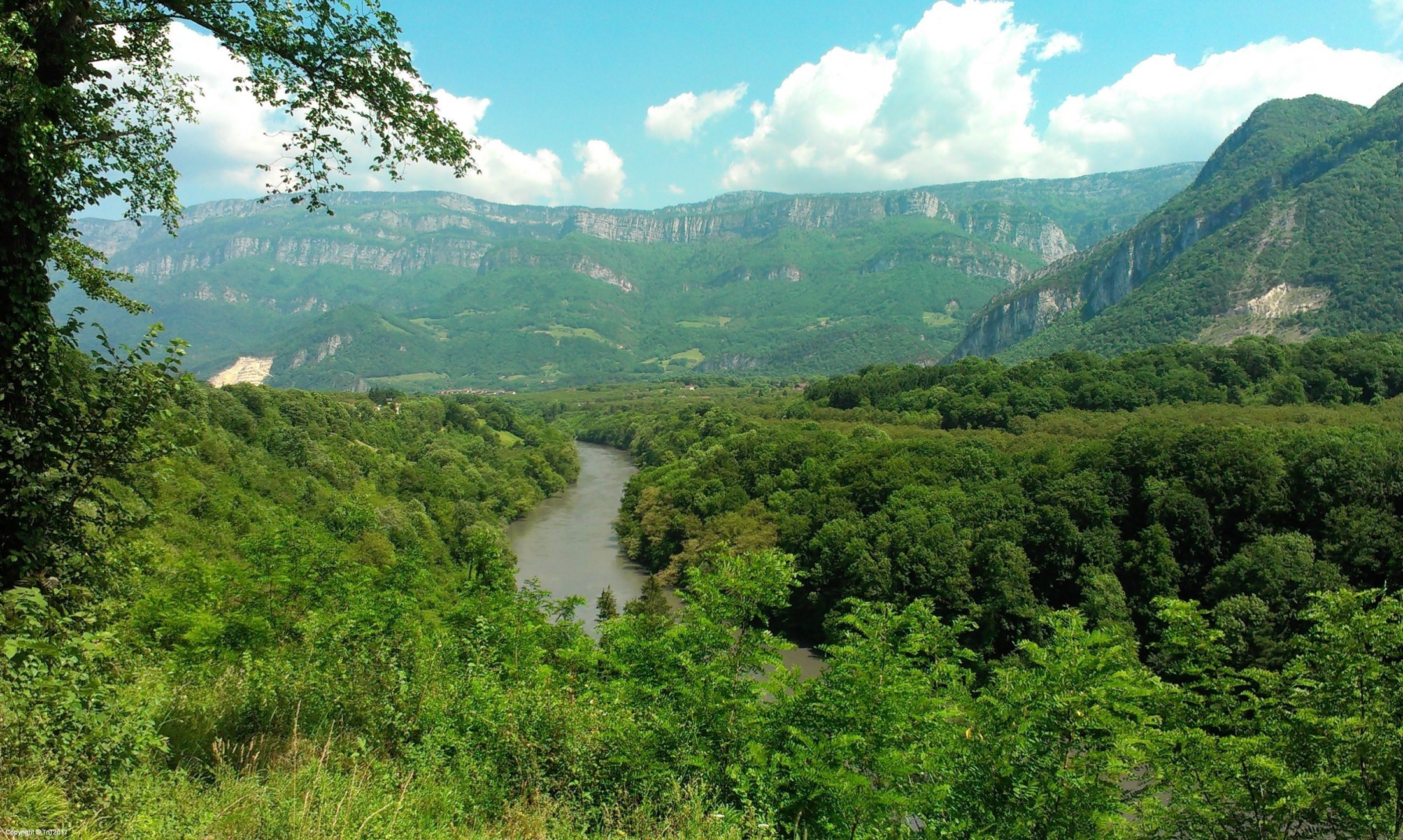 Admiring the view some couple of hundred meters above the river. The bridges of Trellins in the background.