Finally we had a chance to visit Postman Cheval's Ideal Palace in Hauterives, Drôme department. For a while we dreamed about riding our bikes there, but gave up the thought since, realistically, it would have been a bit too long for a day ride, and in hindsight, not too interesting a ride. So, after yesterday's long run, it felt perfect to be a tourist and drive there.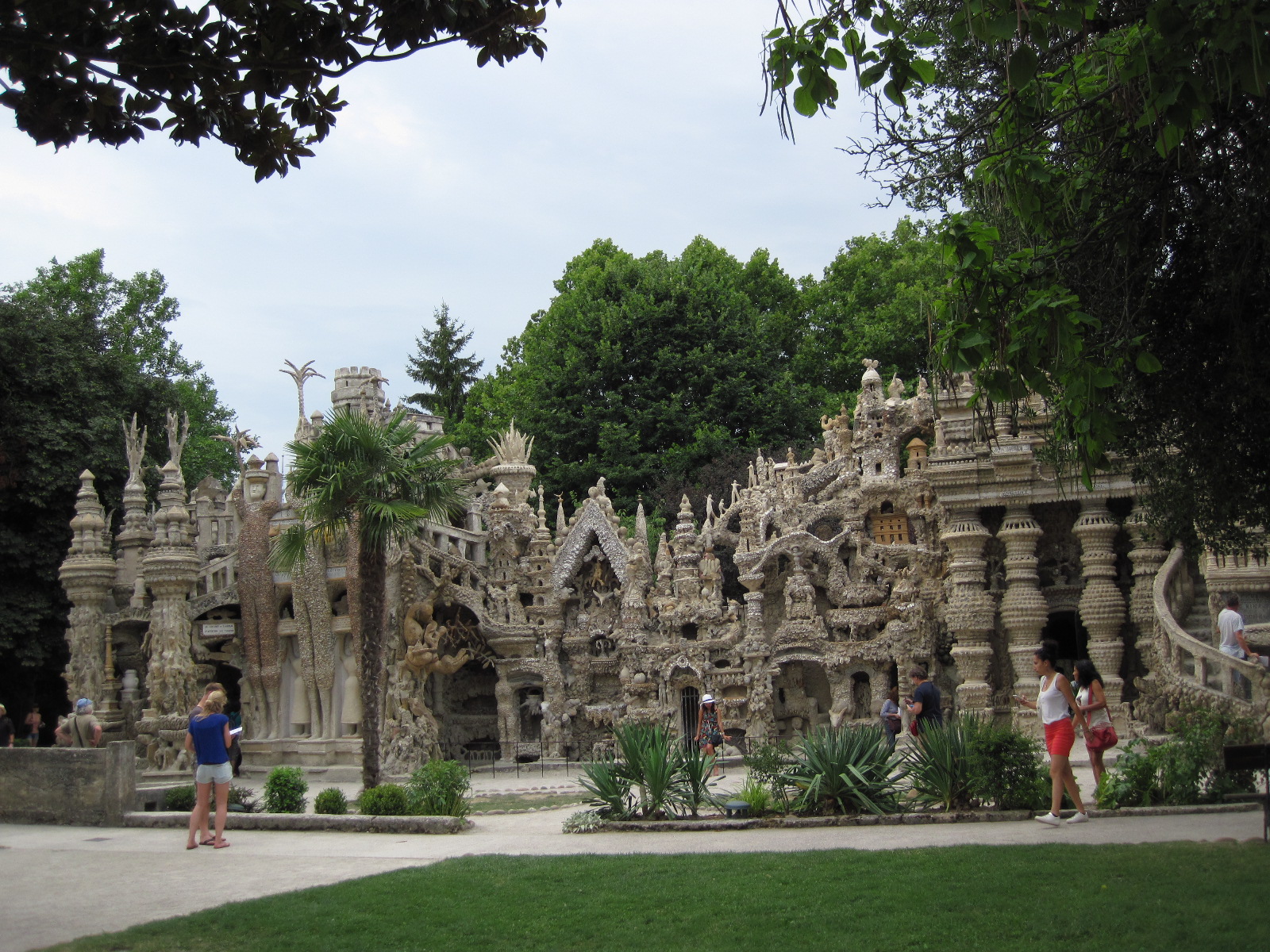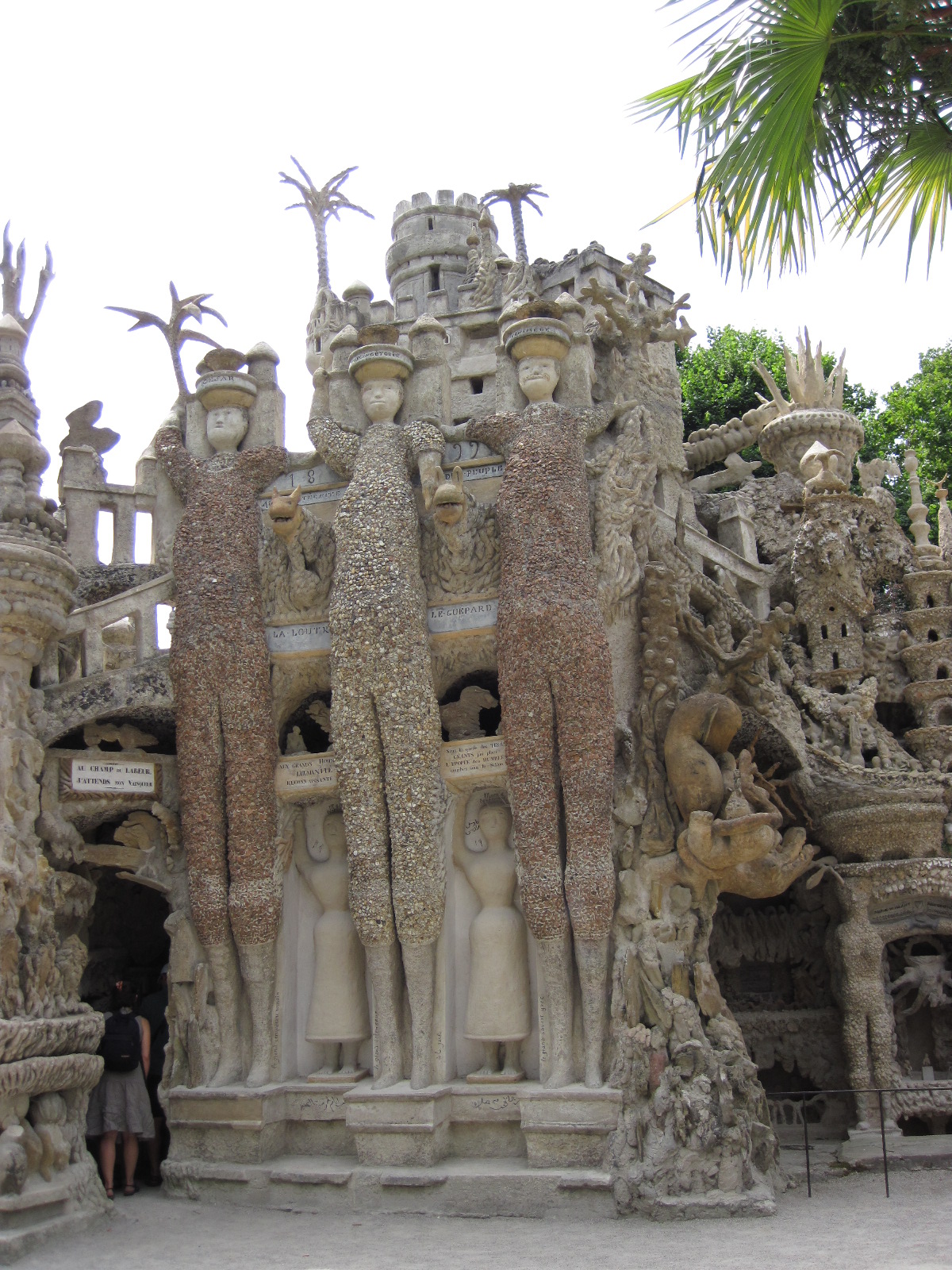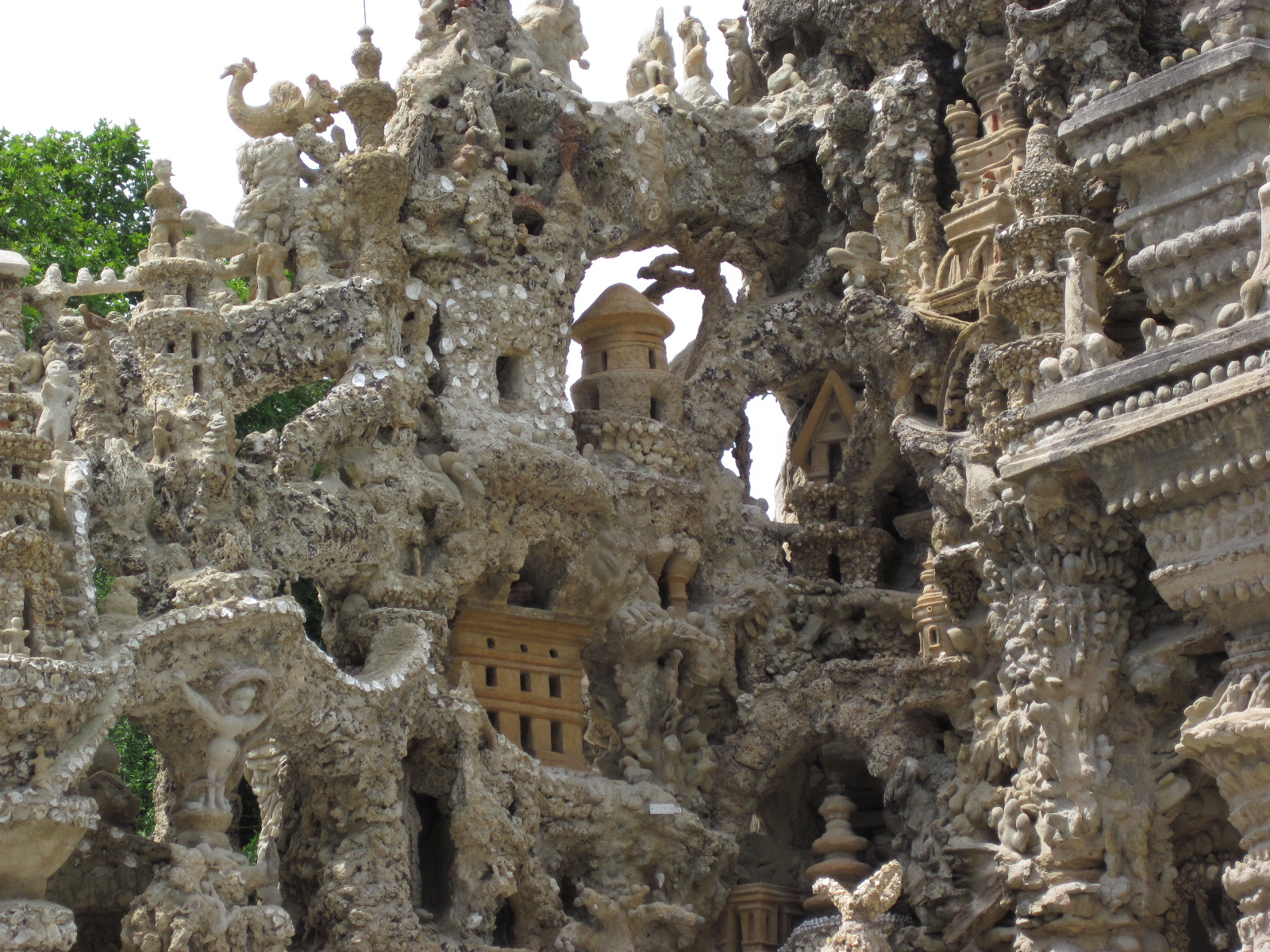 Postman Ferdinand Cheval (1836-1924) was a rural postman in Drôme, who walked daily 43 kilometers to deliver mail to remote areas, and picked up stones on his way. From these stones he built "Le Palais idéal" working into the late night after his mail rounds.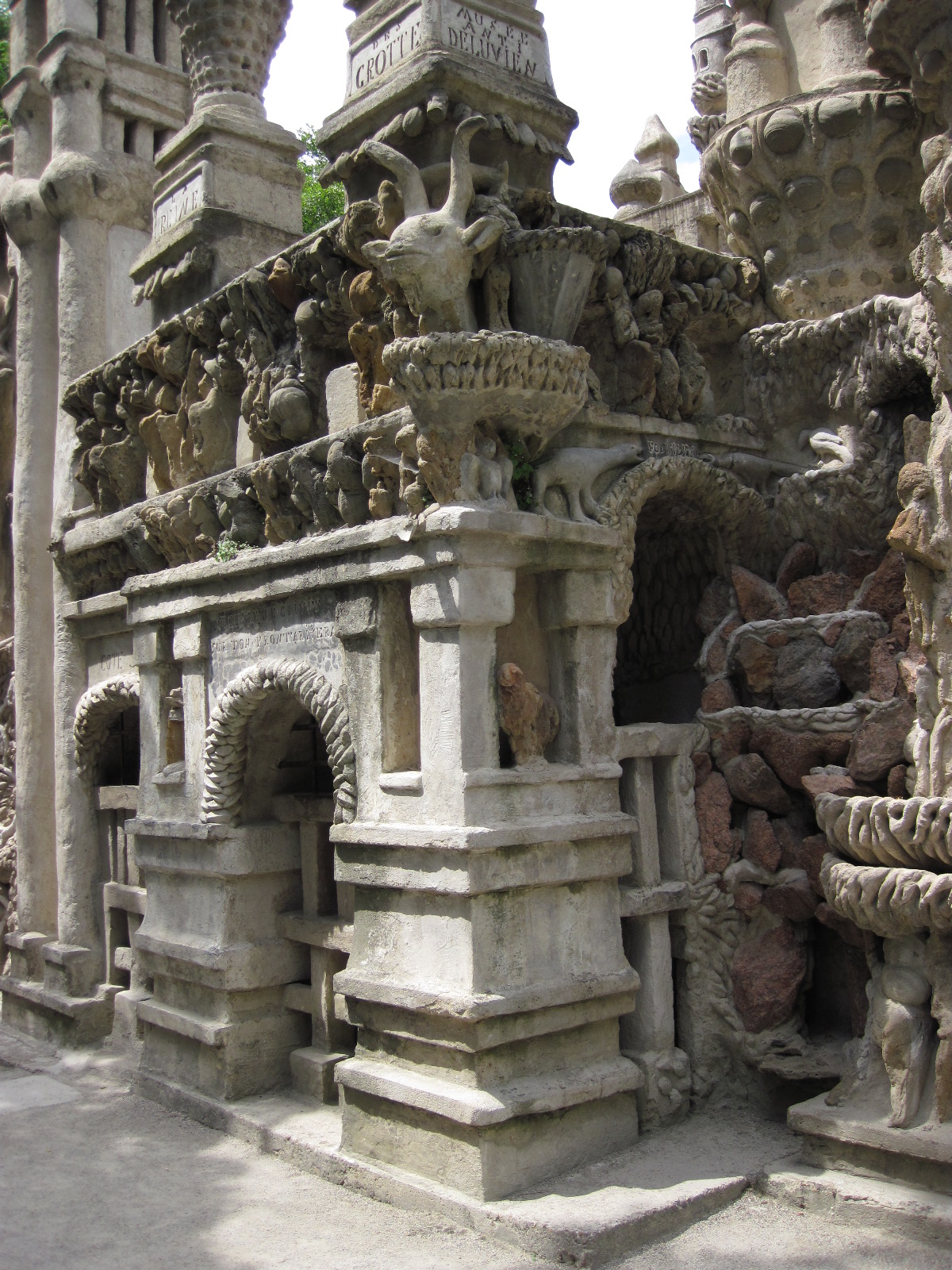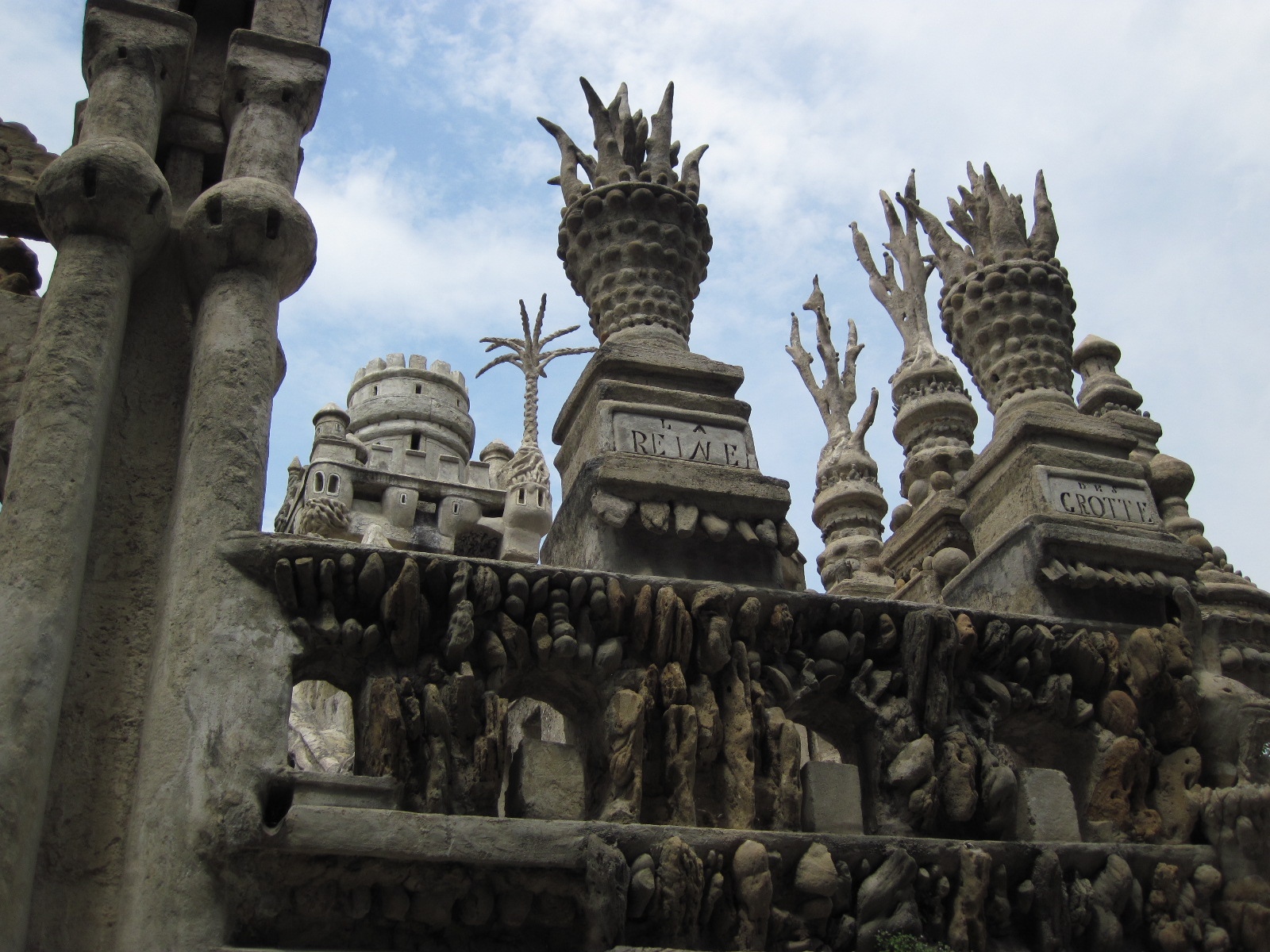 The palace is a combination of various (naïve) architectural styles, religious themes, and built using different (natural) materials. We found a lot of resemblance to Antoni Gaudi, his contemporary, but unlikely source of inspiration.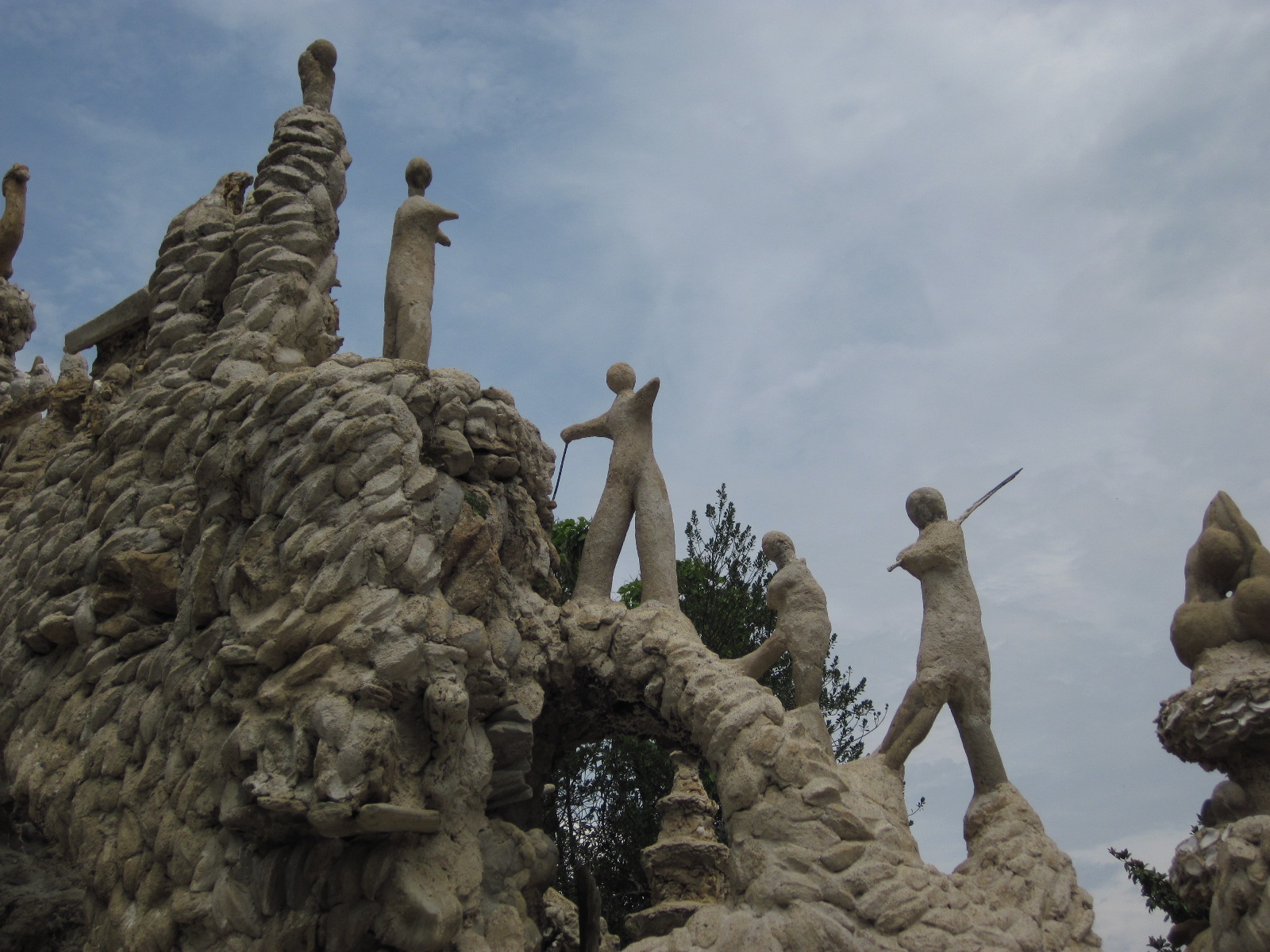 It took him 33 years to complete the palace — only the outer walls took him the first twenty years.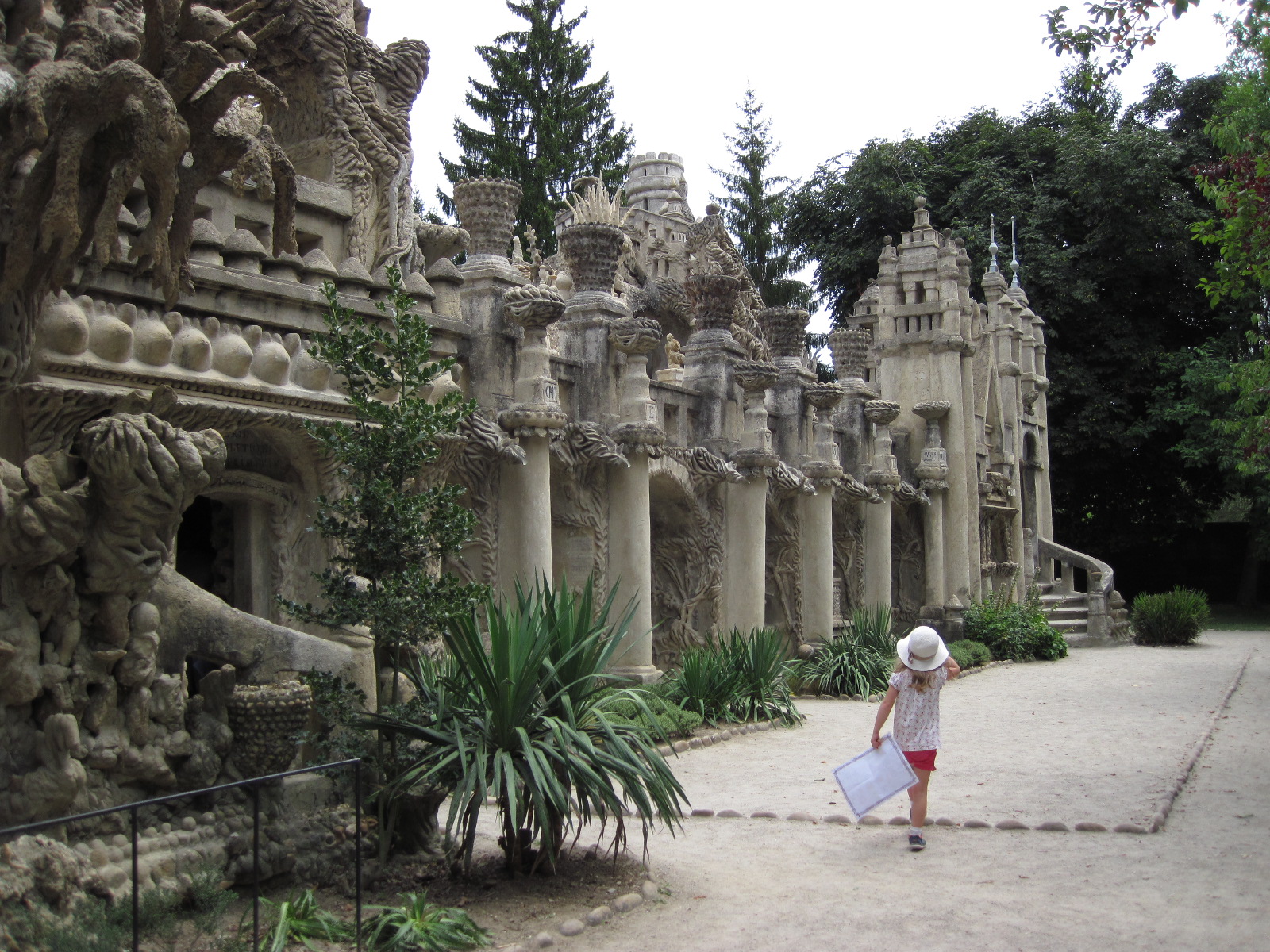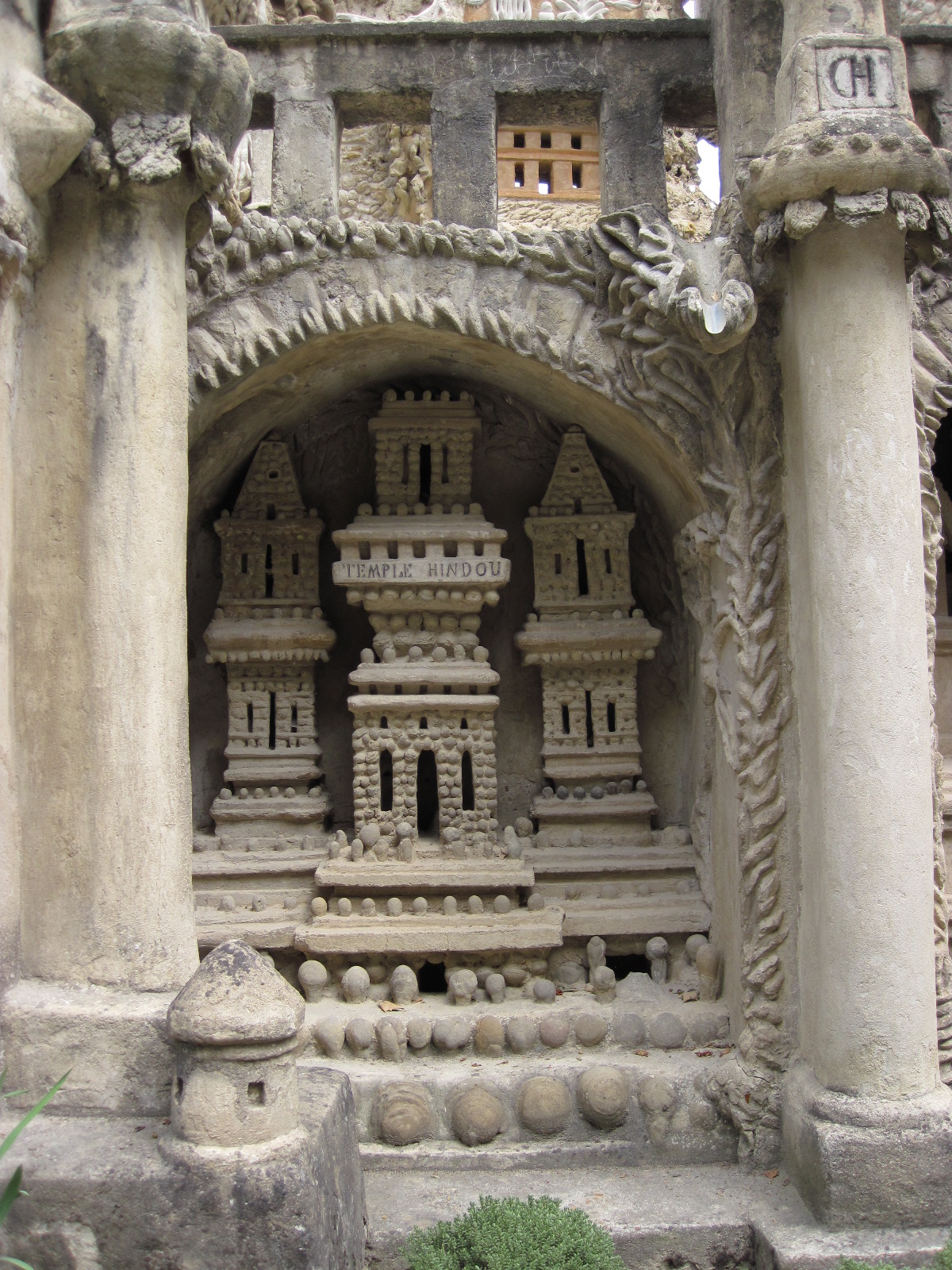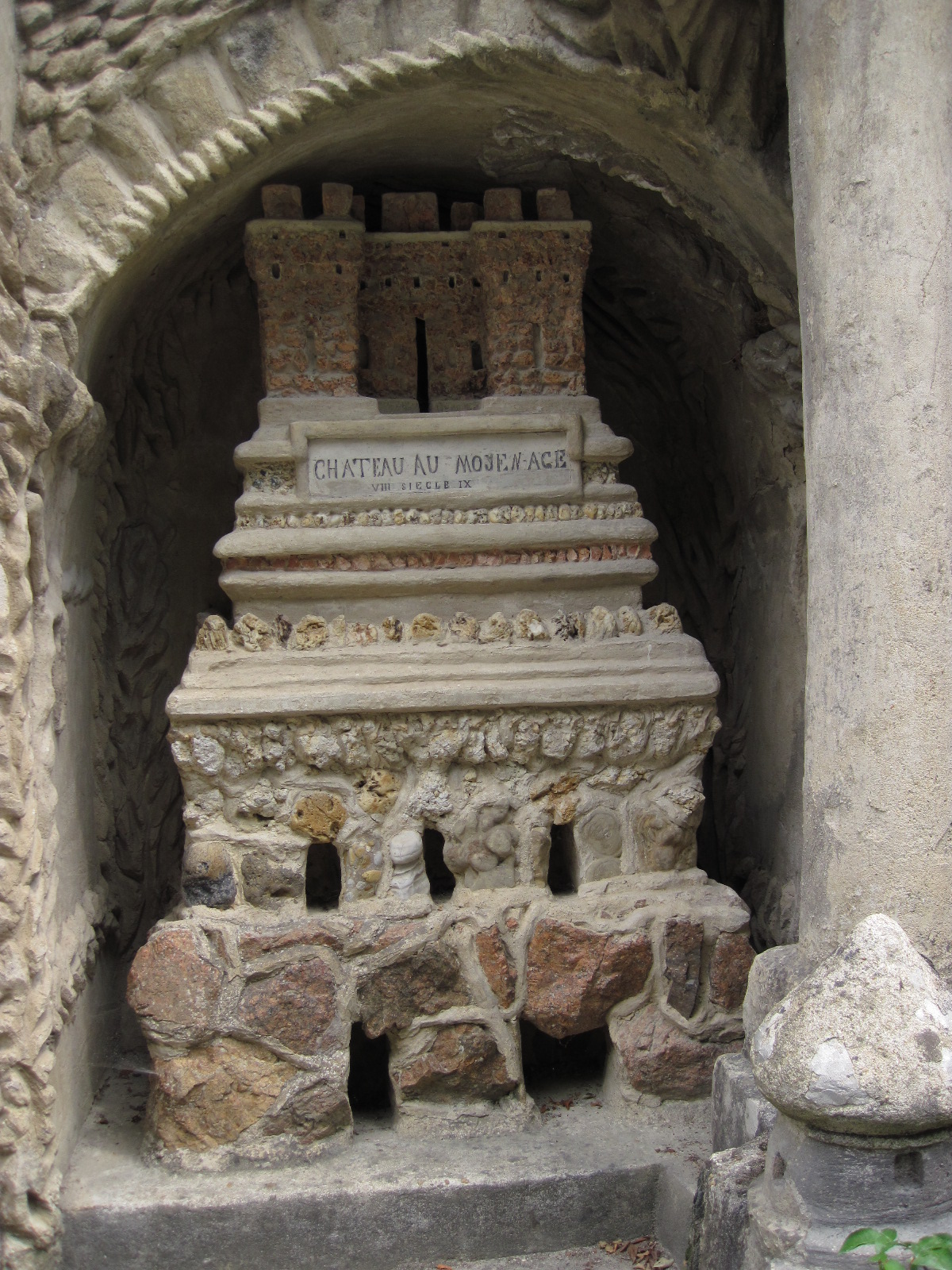 Cheval also built a burial mausoleum for himself, because the law did not allow him to be buried in the palace as he wished. Here is a photo of the mausoleum.
Natural light serves the indoors of the palace quite nicely. I have no idea how he planned that.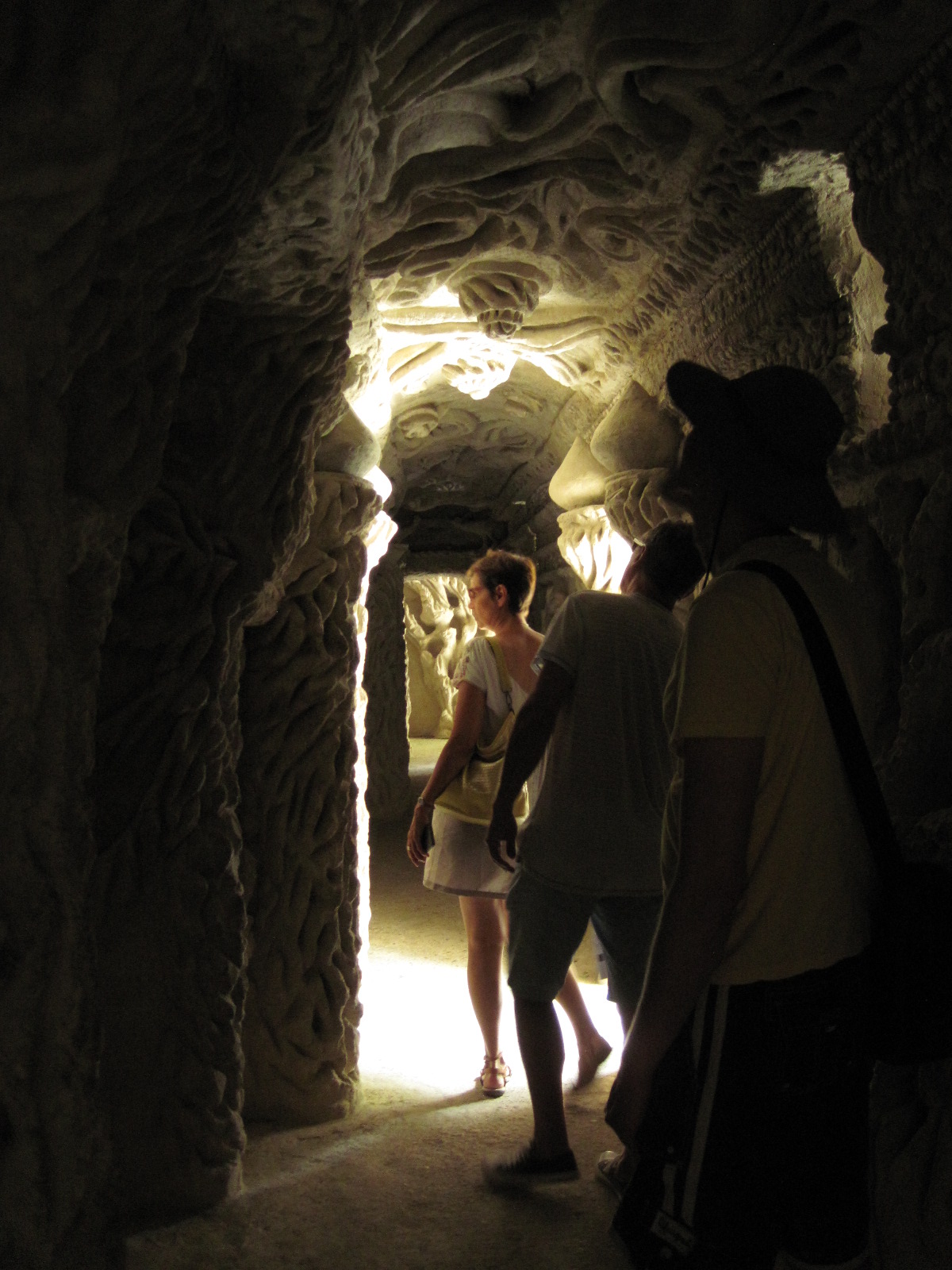 The p(a)lace almost matches Singapore's Haw Par Villa in bizarreness, only that it is not equally macabre.

Our timing worked perfectly. Just when we finished our visit, the thunderstorm swept over, and we enjoyed a nice lightning show when driving back.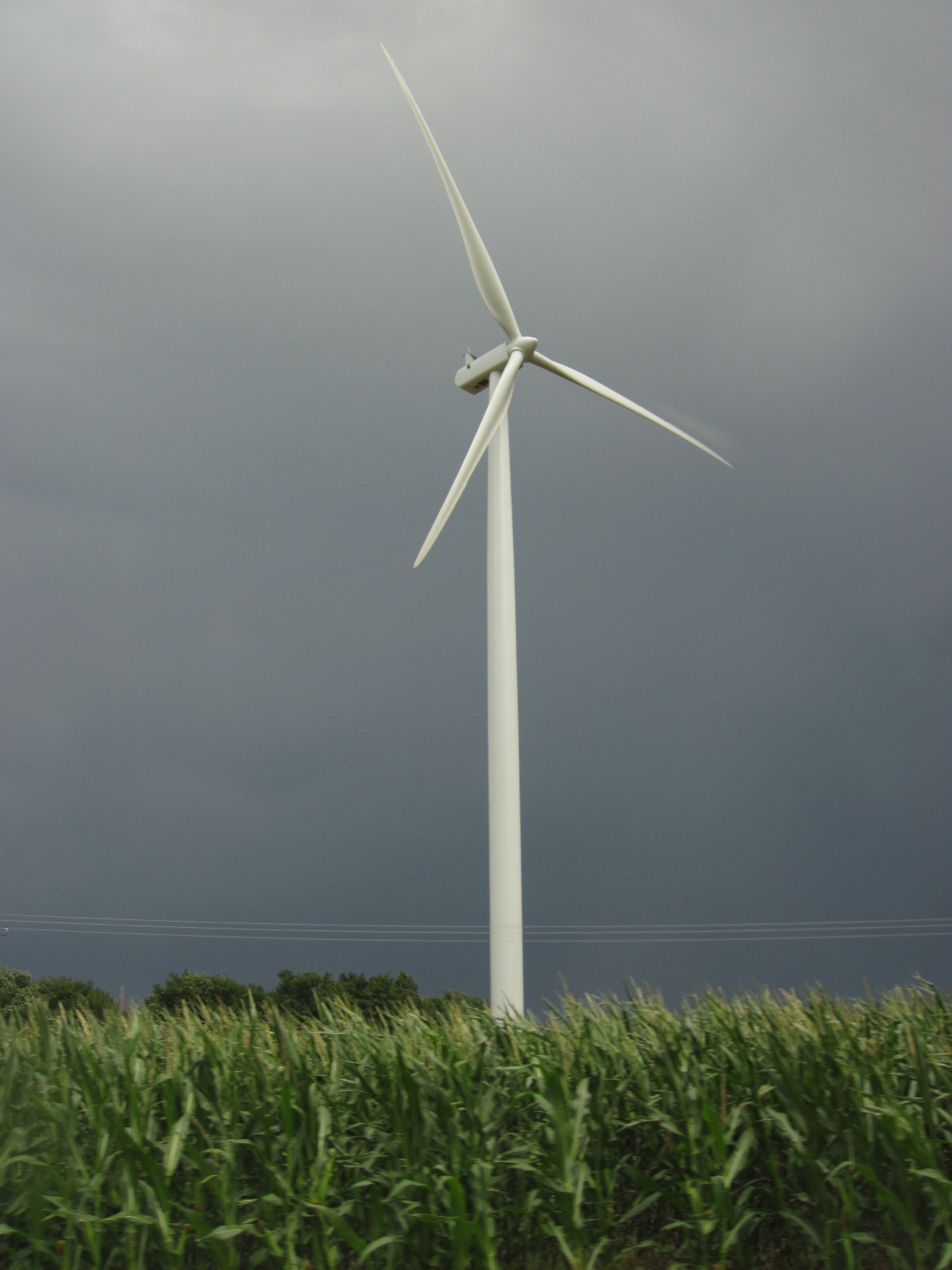 There were also many sunflower fields by the highway, but sadly the flowers were over the peak already.