People say that Chambéry is a boring town. How can it be when it has (at least) two great beer bars and hosted The Ukulele Orchestra of the Great Britain at Espace Malraux. The latter was our reason to visit the town in mid January. The weather was not. We stayed in a charming tiny Airbnb studio in the old town.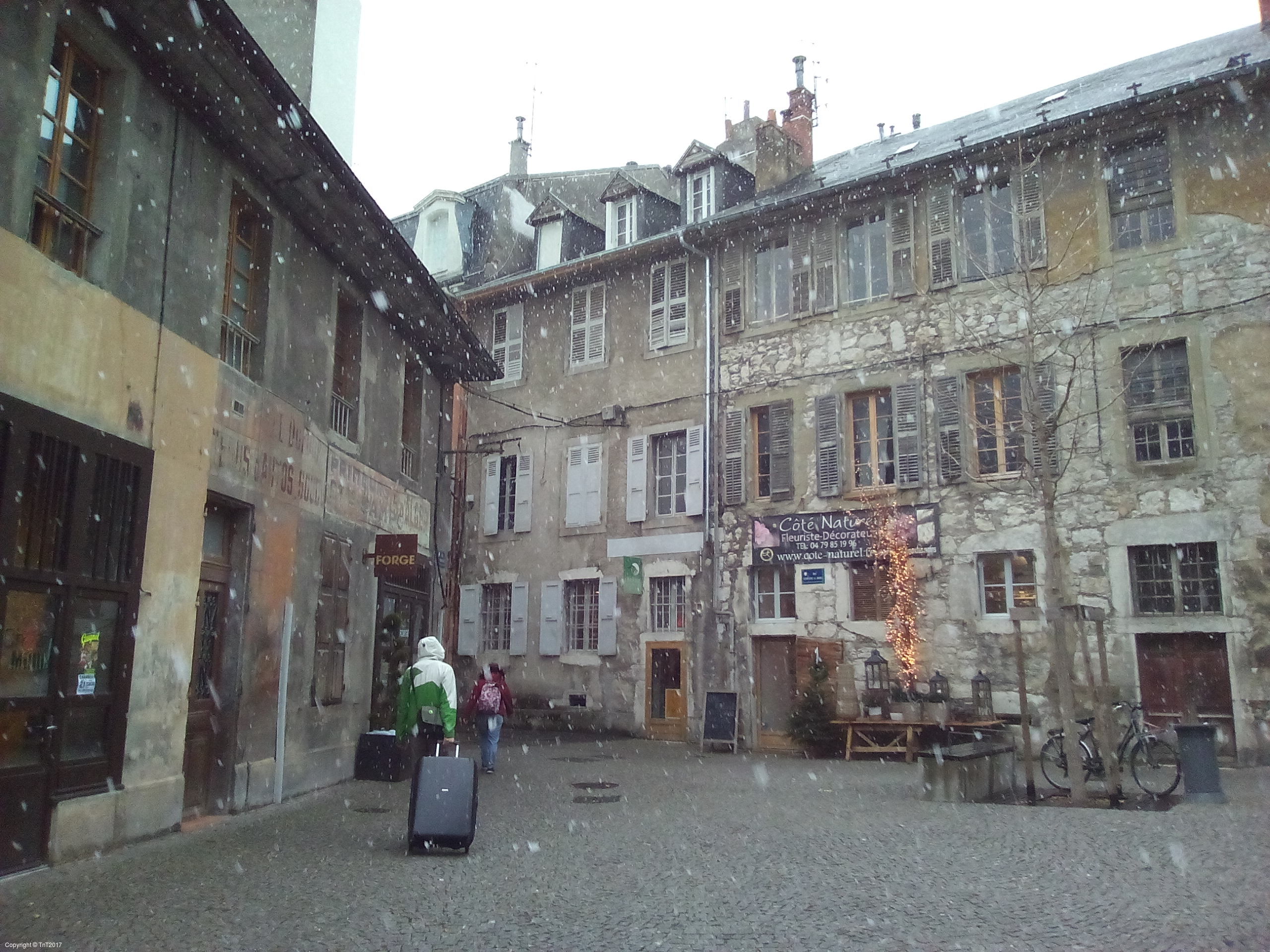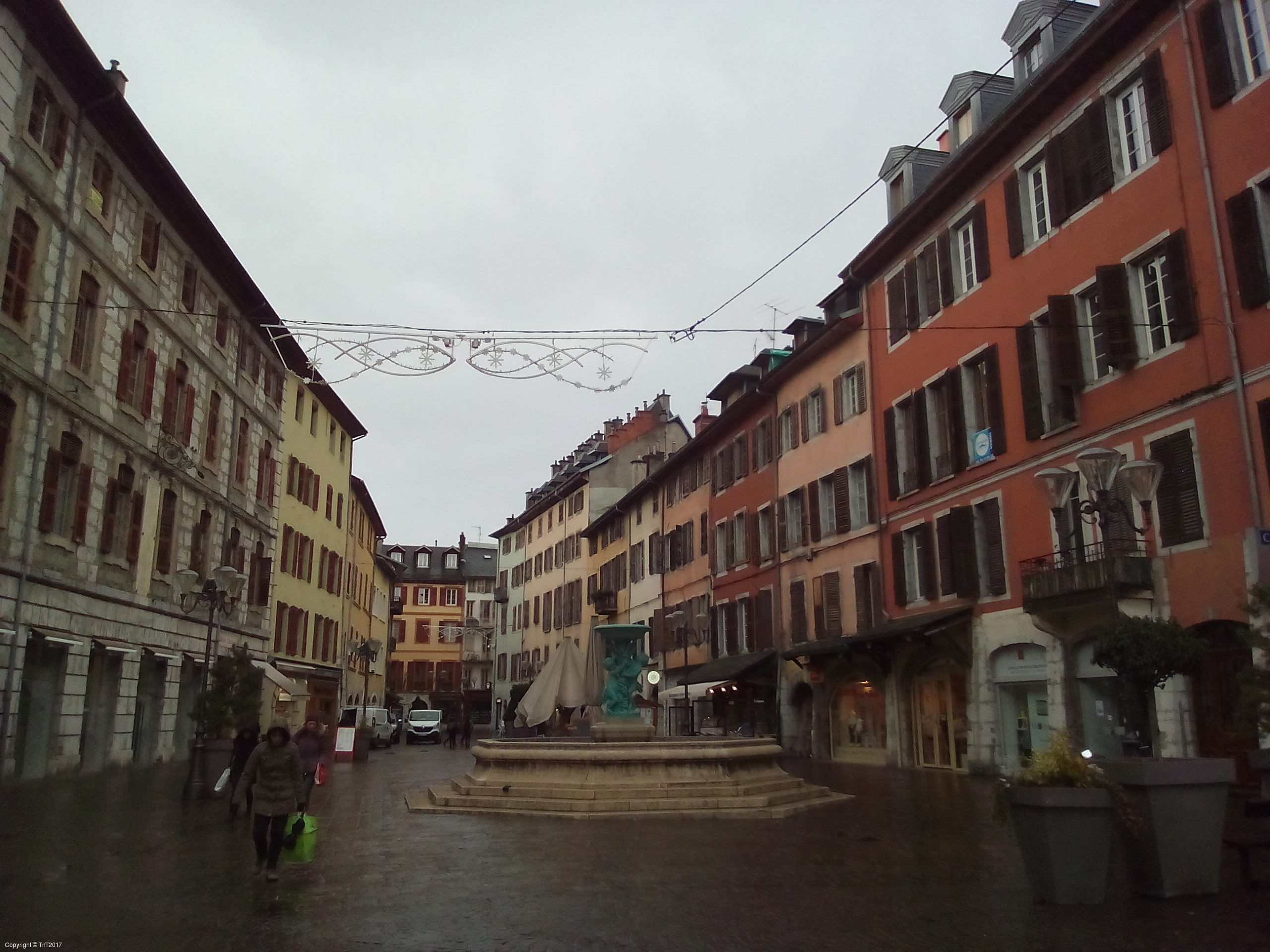 For lunch we chose the restaurant Le Savoyard since it looked more trendy and contemporary than other nearby restaurants offering local specialities. Their lunch specials did not disappoint us; they were quite tasty and nicely presented, and not too heavy!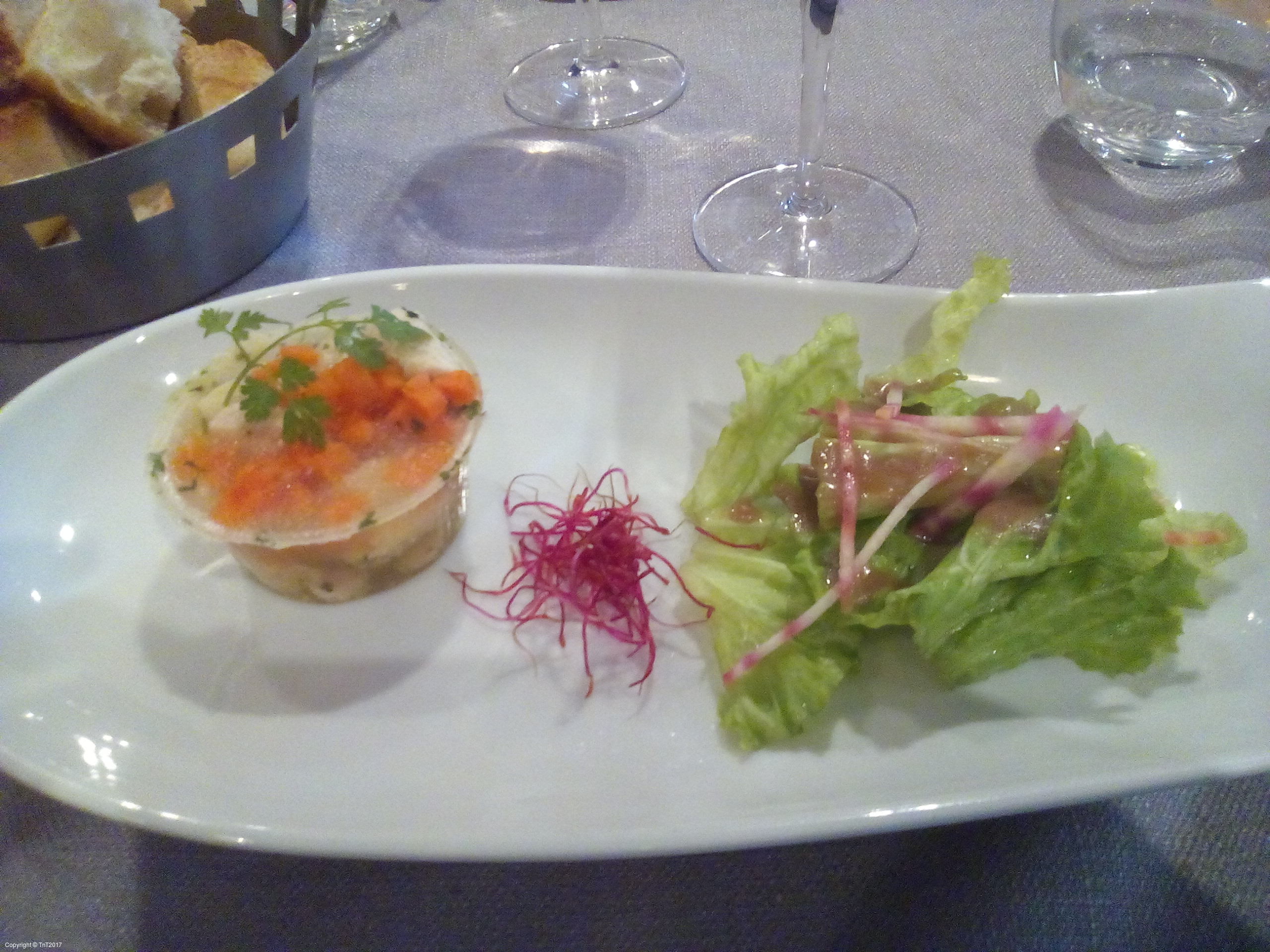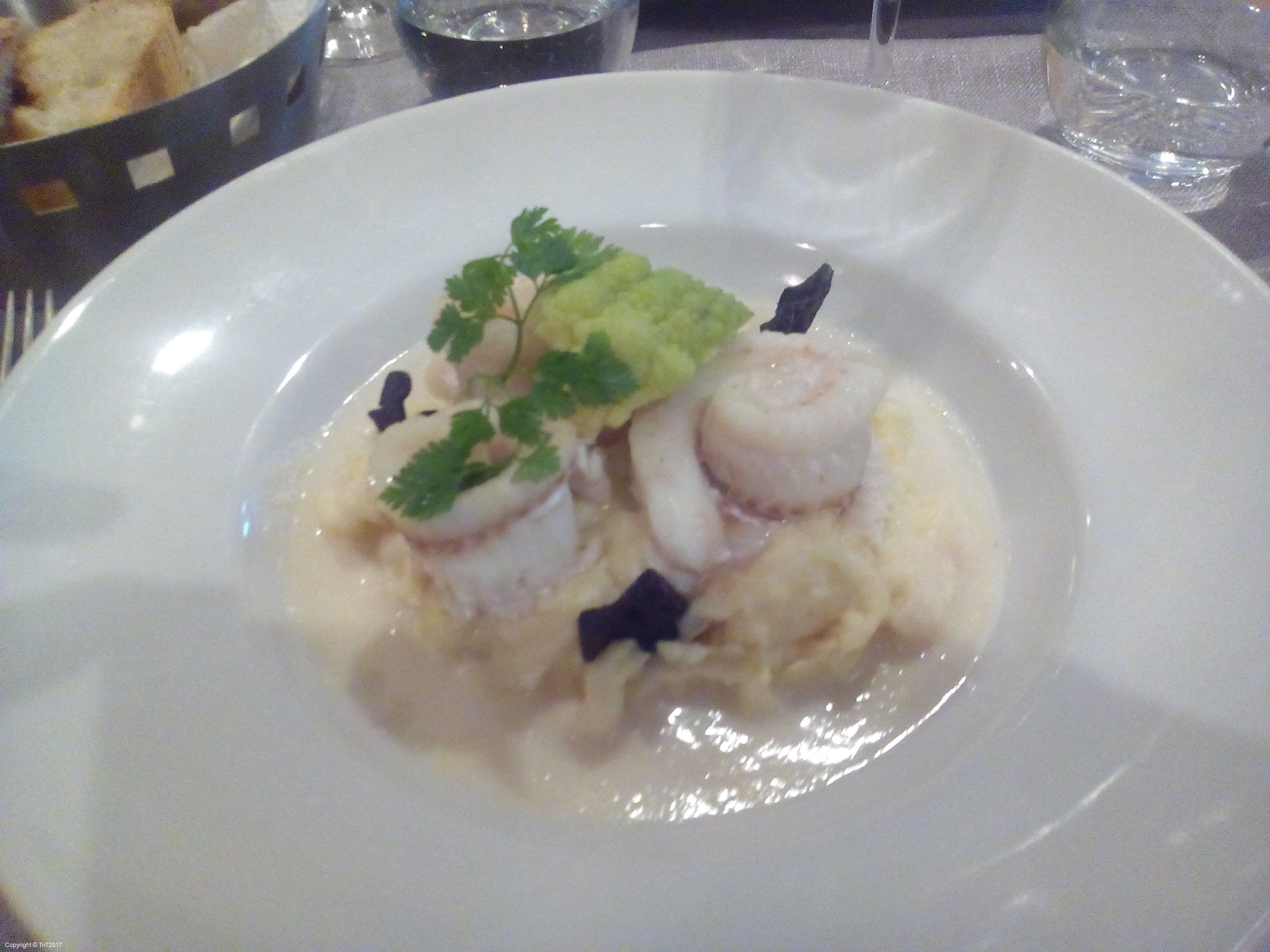 The floor plan of common spaces and emergency exits in the building we were staying.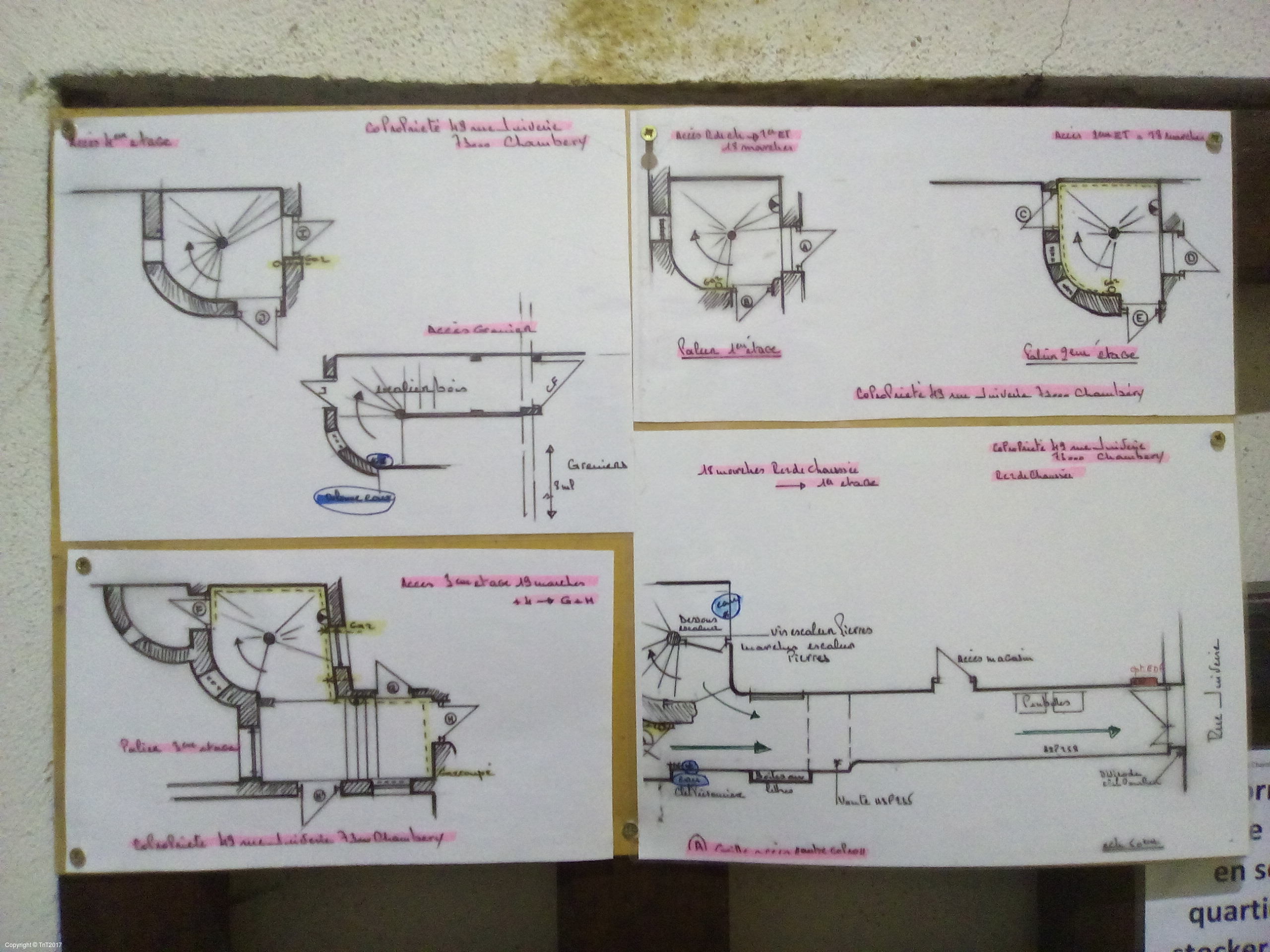 Before the concert on Friday night, we had a "quick" small dinner at Le Twenty's, sort of an American bistro. We thought we were there early enough, but then we had to wait for the "Palette dégustation" for at least 20 minutes, and got really worried about not having time to eat it. We were also expecting a regular French plate with cheeses and cold cuts, so this warm plate was a positive surprise, even if we are not huge fans of fried stuff, but the sauces made it quite good. Luckily, we made it to the concert in time.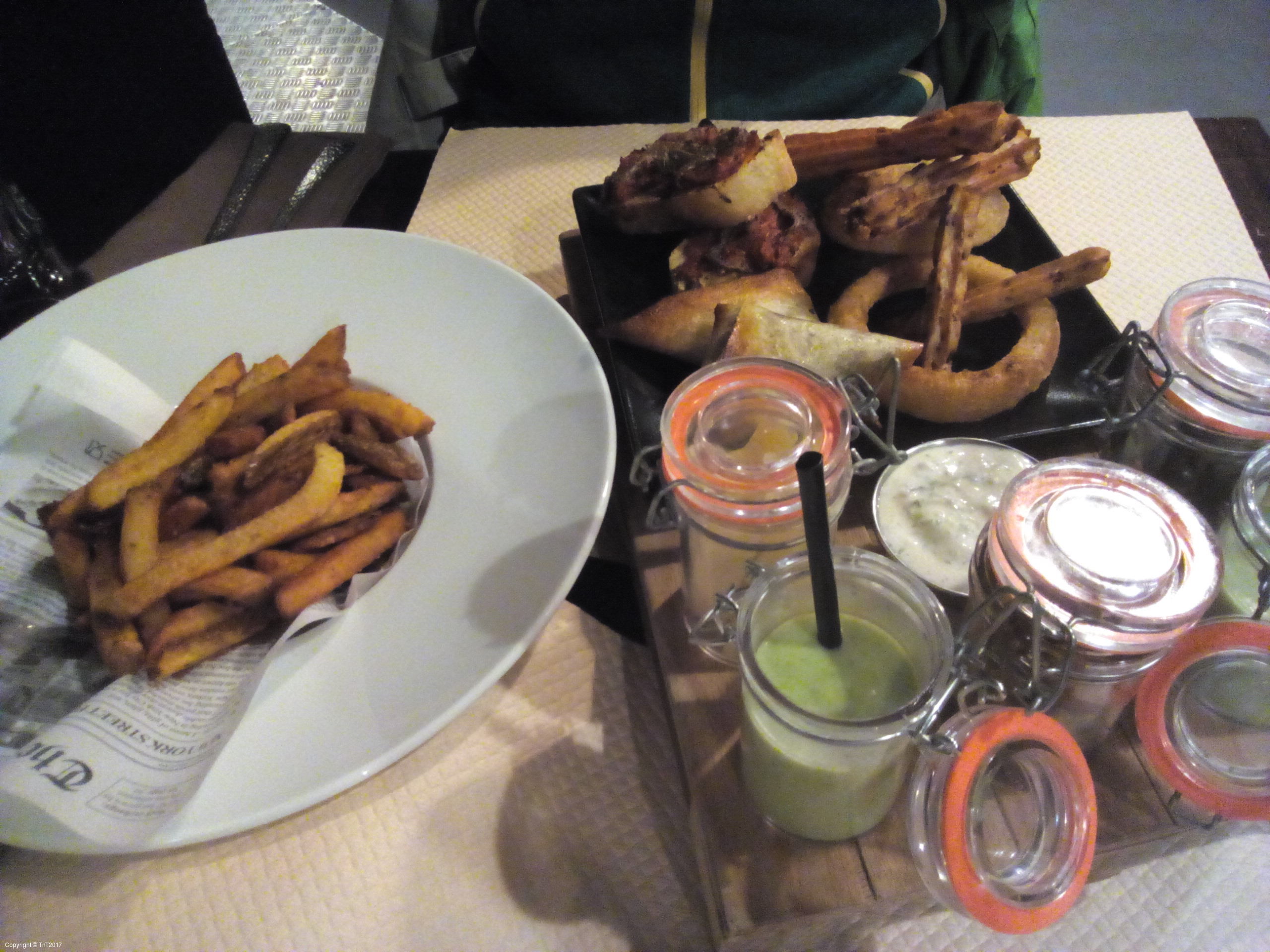 Slush and sleet met us when we exited Espace Malreaux.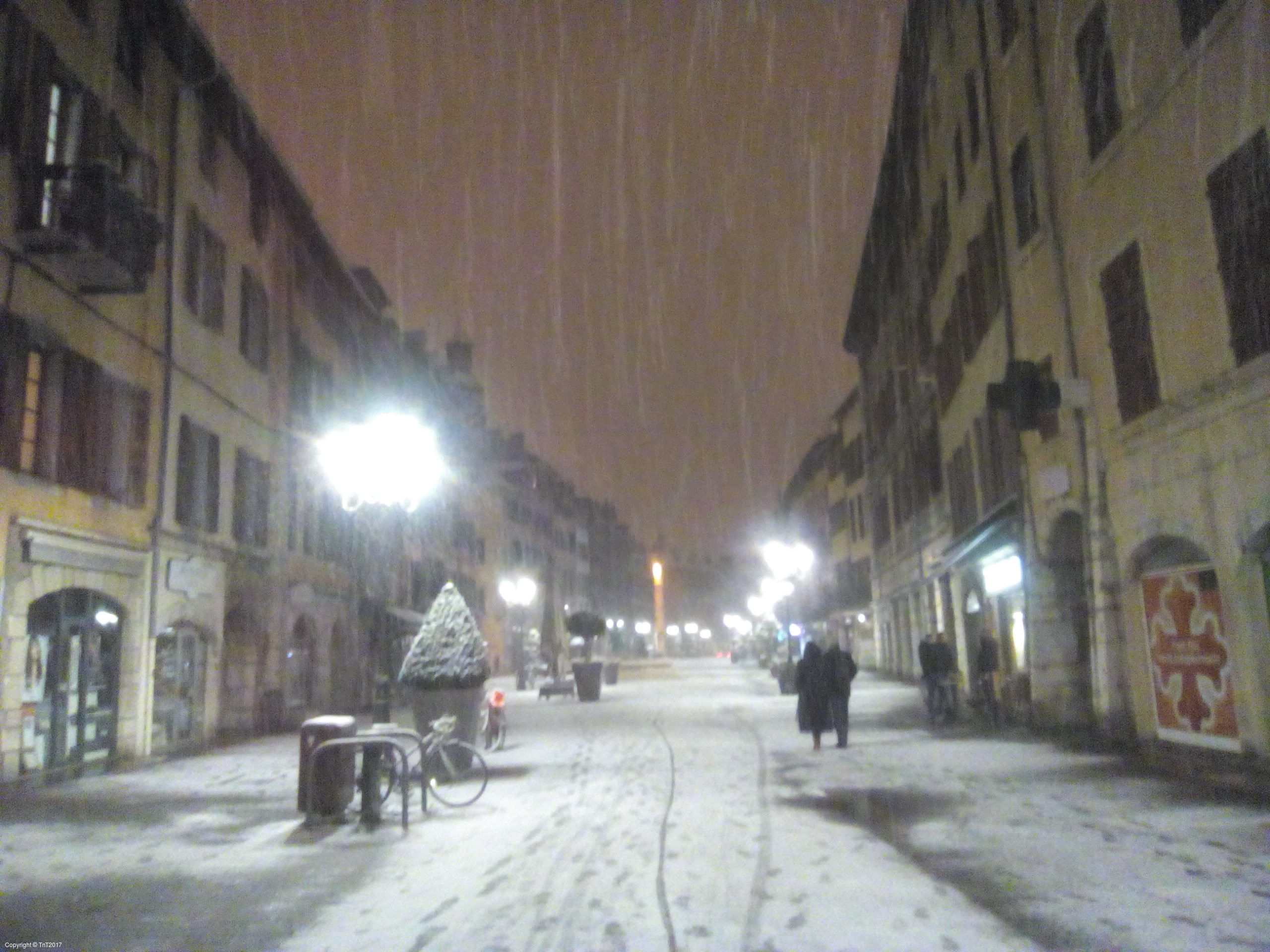 But soon we found us at Beer O'Clock, a new beer bar with an interesting concept: one can buy a card, put some money on it, and then pour oneself as little or as much beer from 13 taps, mostly Belgian beers. Their bottle selection was also impressive and interesting. You may not believe from this photo, but the place was packed.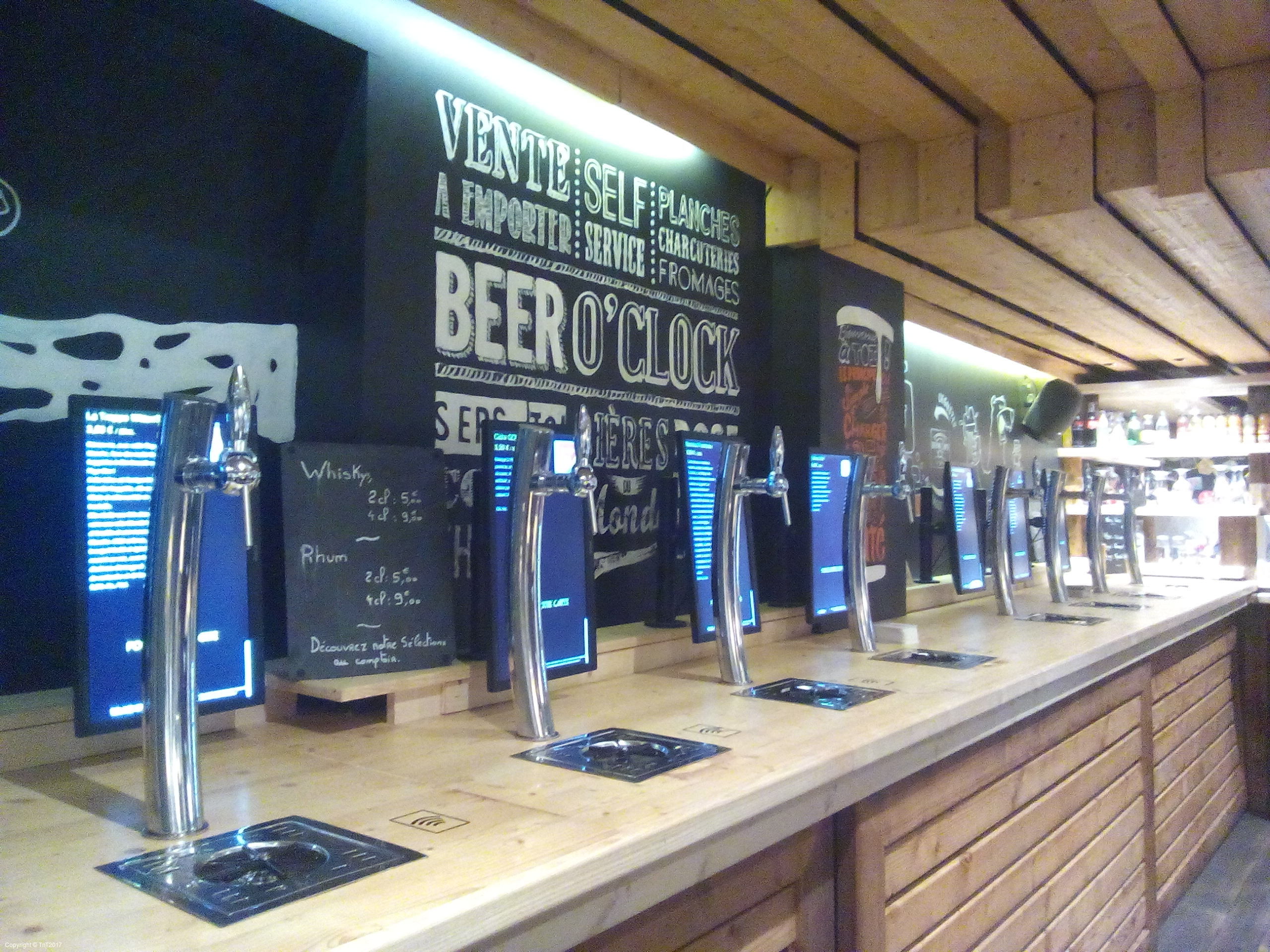 We hated the weather the next morning but had to see the famous elephants.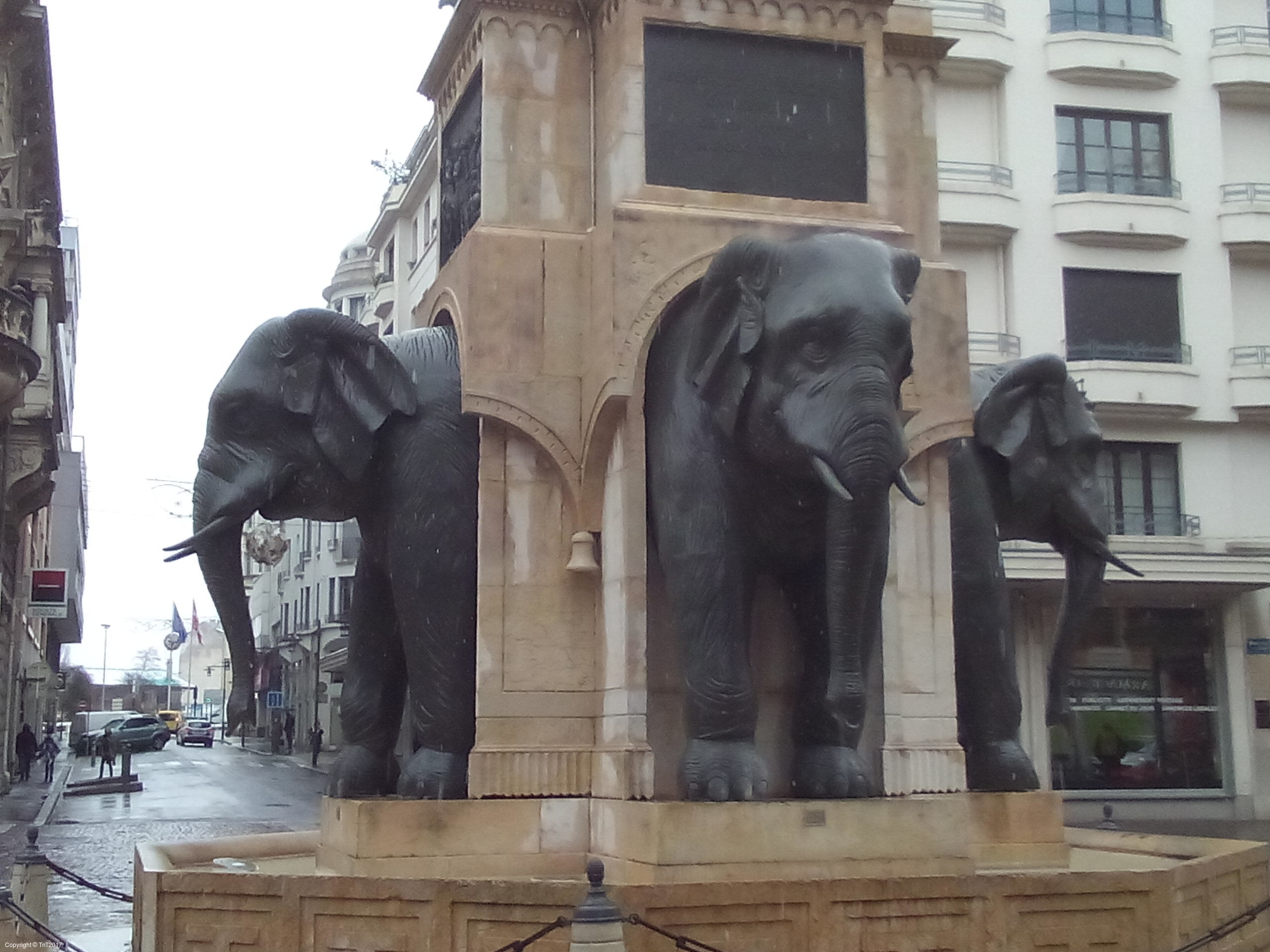 For the rest of the day we tasted some beers at this bar, and then watched winter sports in our comfortable attic studio before heading to dinner at Onze Grandes et Trois petites; another great dinner experience — unfortunately no photos.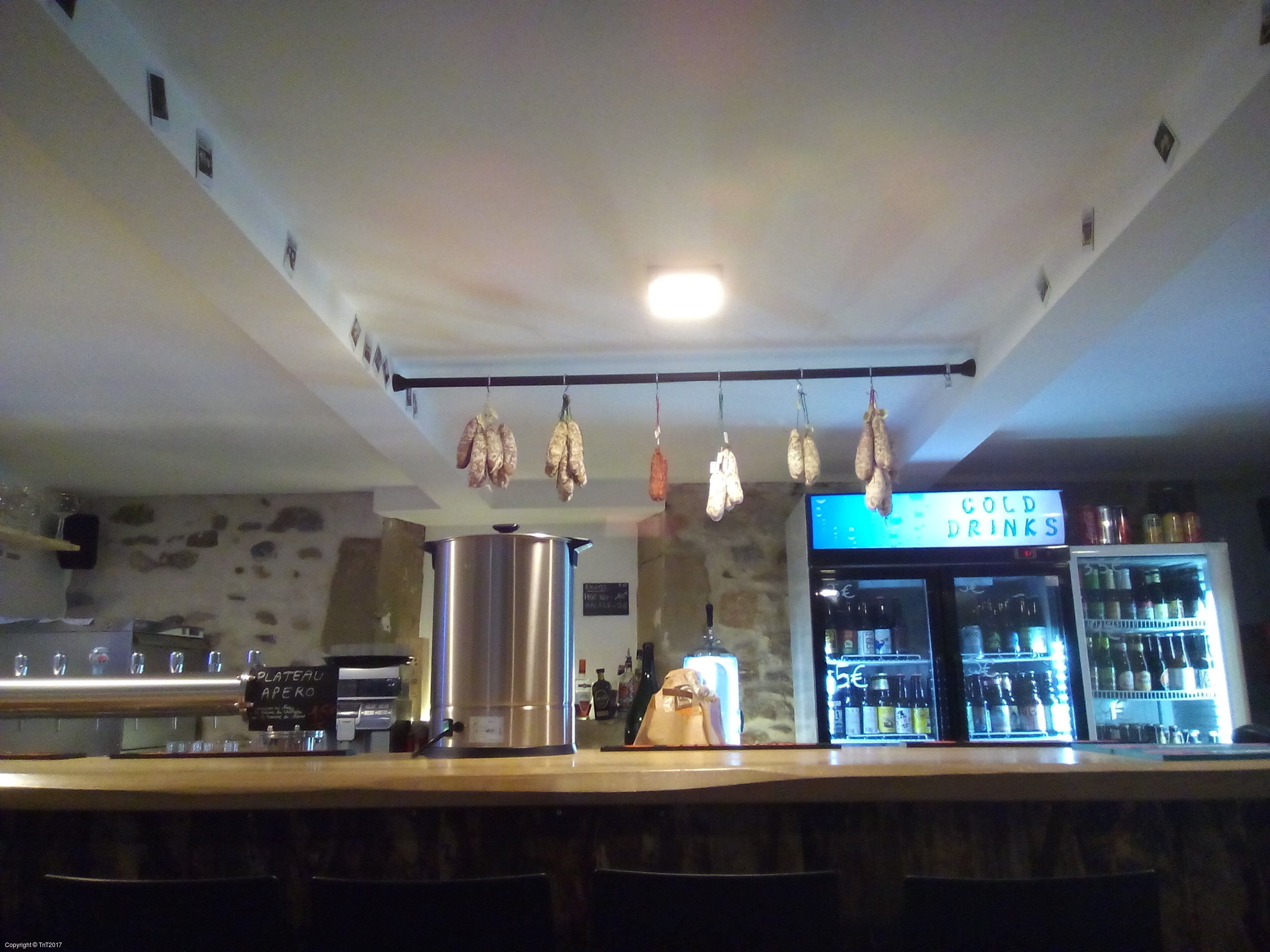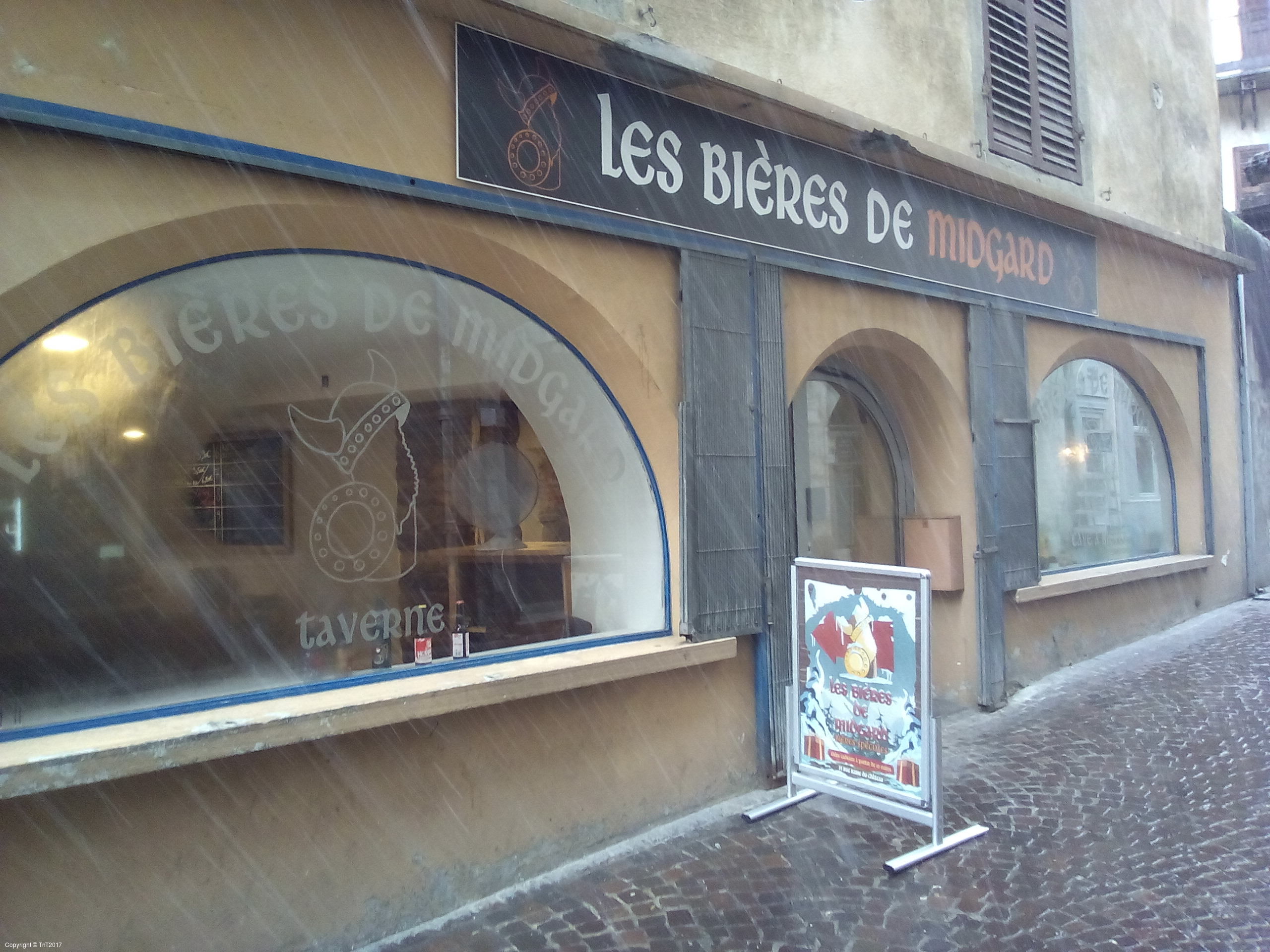 On Sunday morning we finally had some luck with the weather when we headed out for a early morning run. The roads were quite icy, though. The Castle of the Dukes of Savoy in the early morning sun.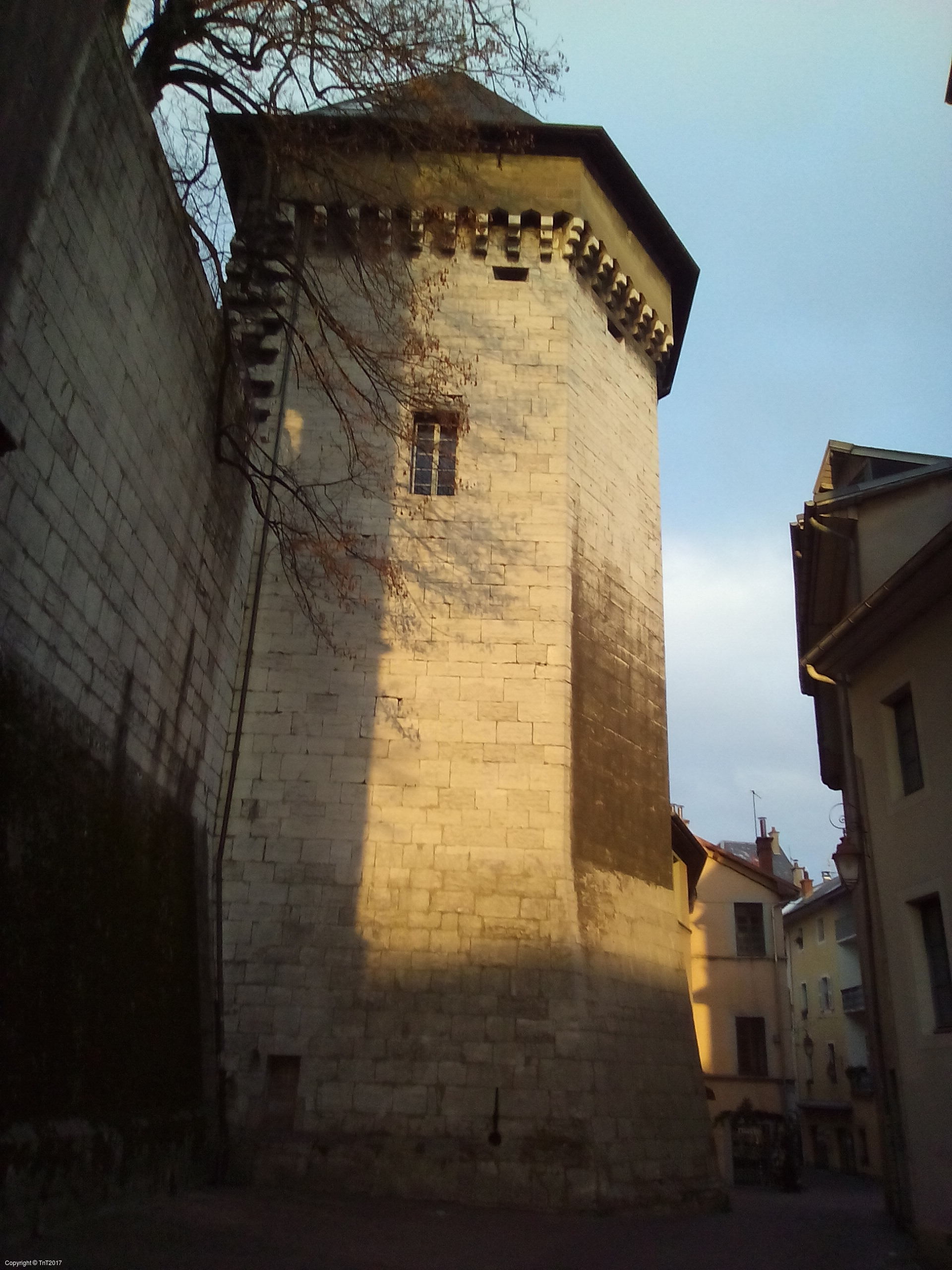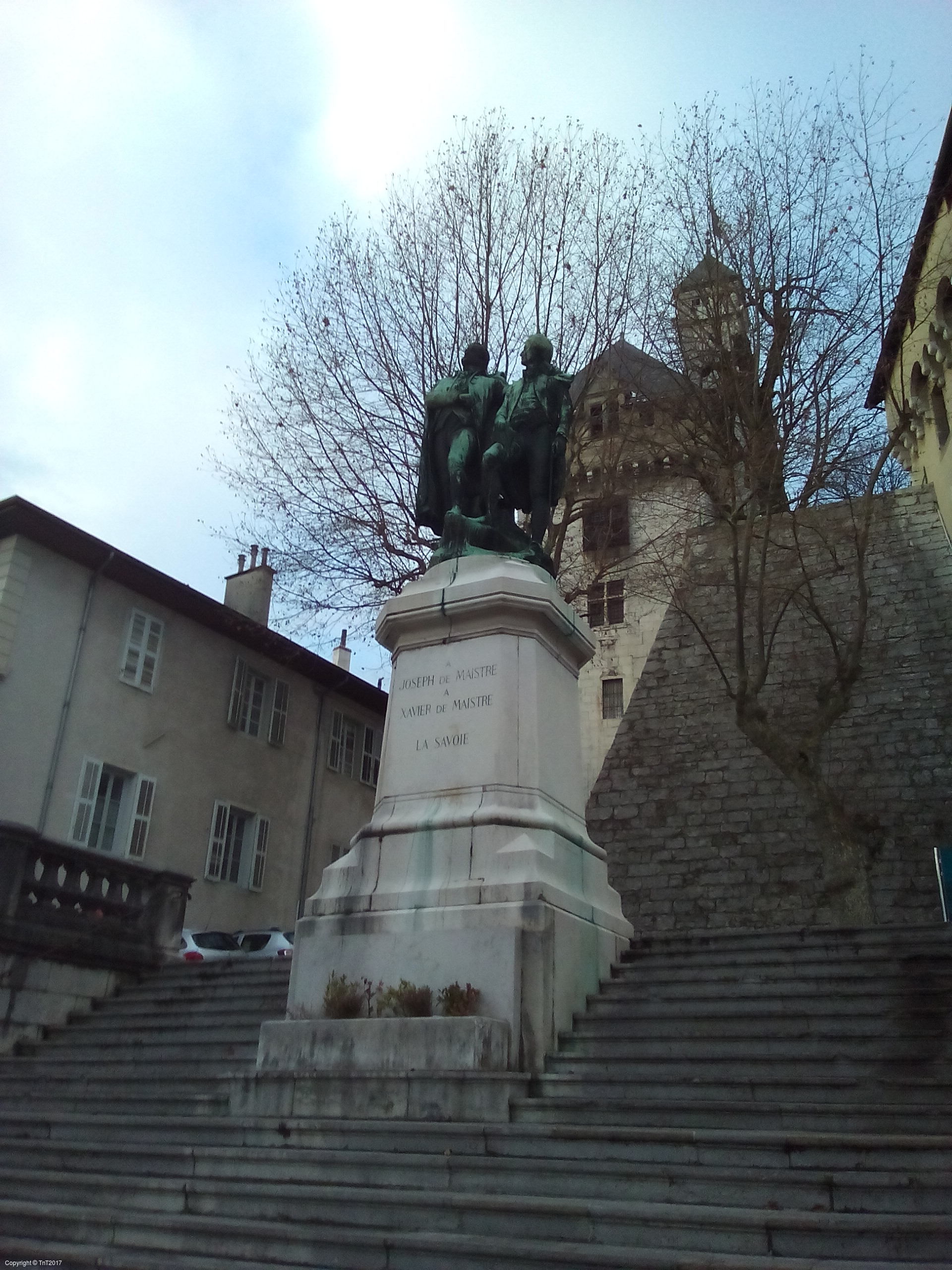 After running up to some residential neighbourhoods, we took a short tour on the fresh snow.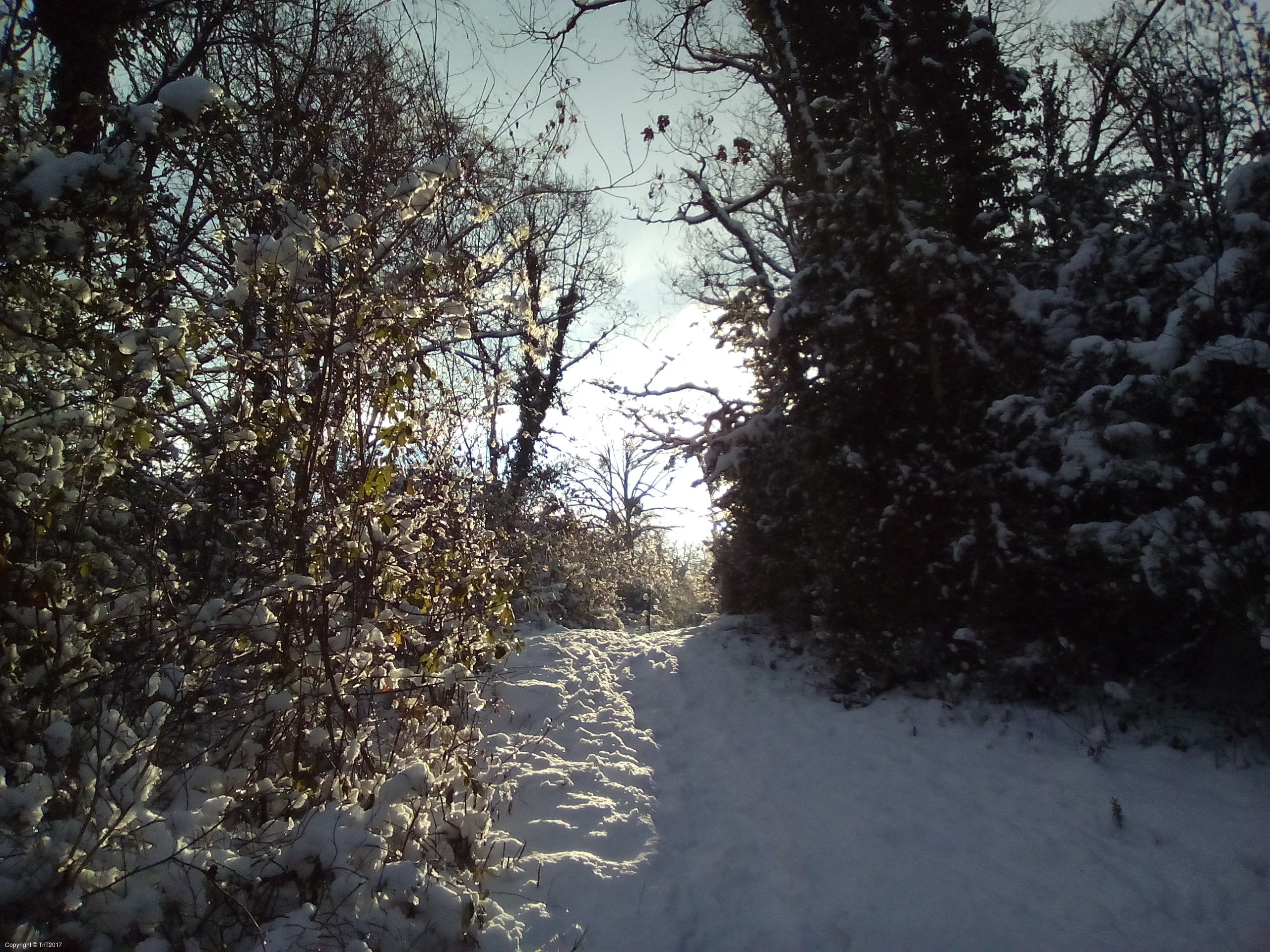 Back in the town we visited the supermarket in the market hall. I just loved the building's architecture.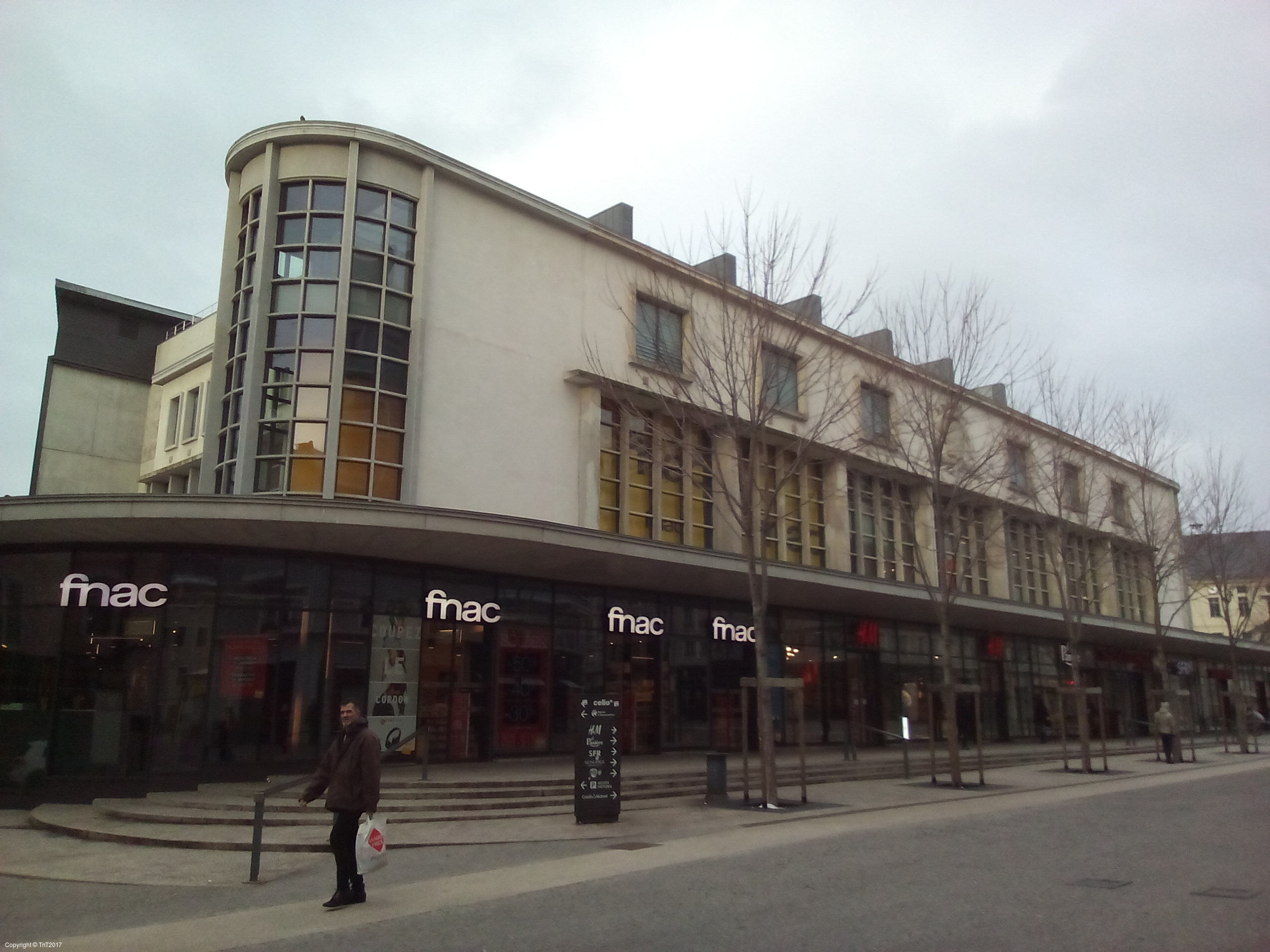 Savoie wine growing region, viewed from the train on our way back..