We booked another weekend escape from polluted Grenoble in the little village of Cervières (pop. 183 in 2014) in the department of Hautes-Alpes.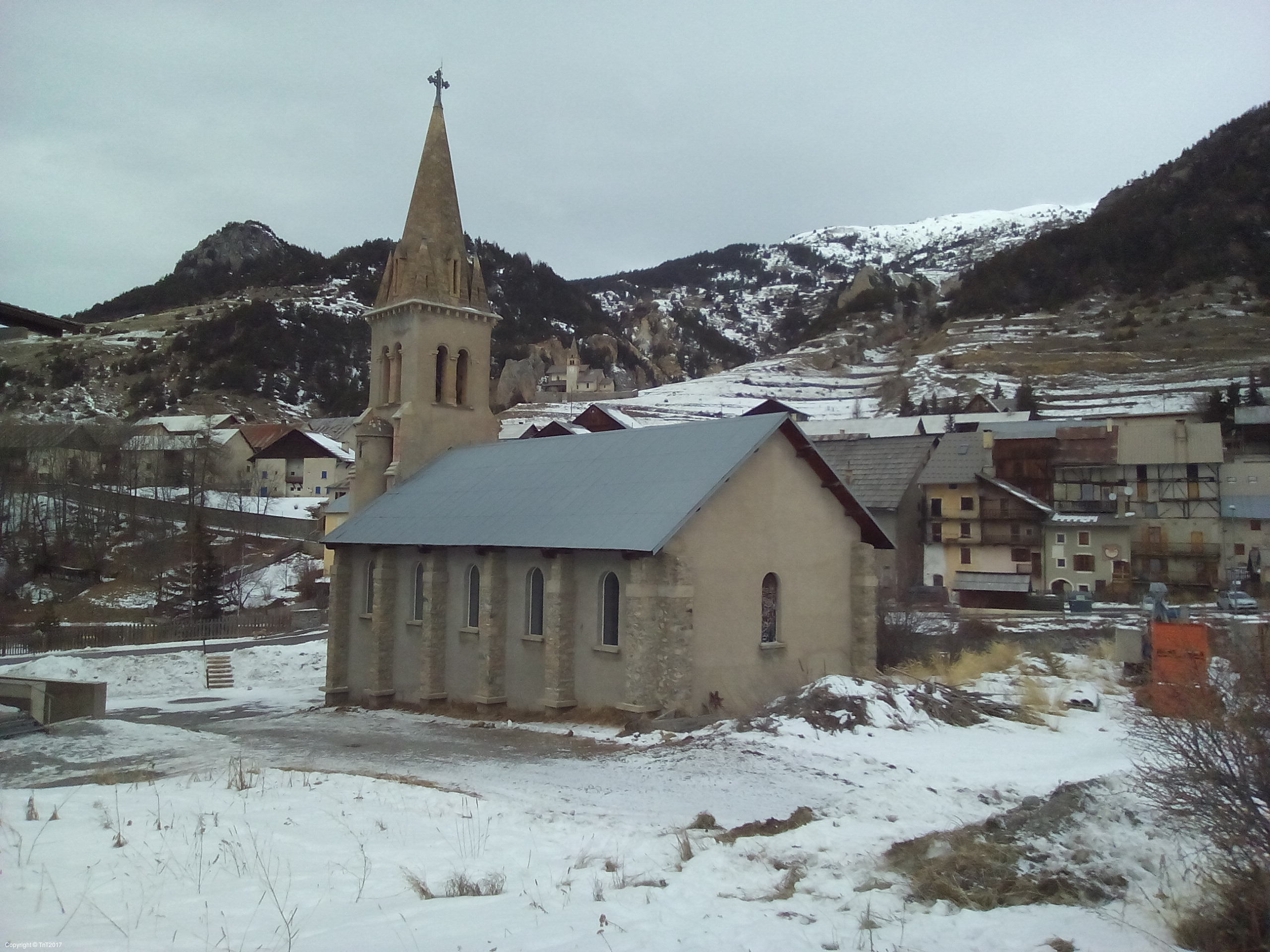 We stayed in a small cosy studio, heated by a pellet stove, on the ground floor of an ancient building (seen below in the far end of the row of buildings).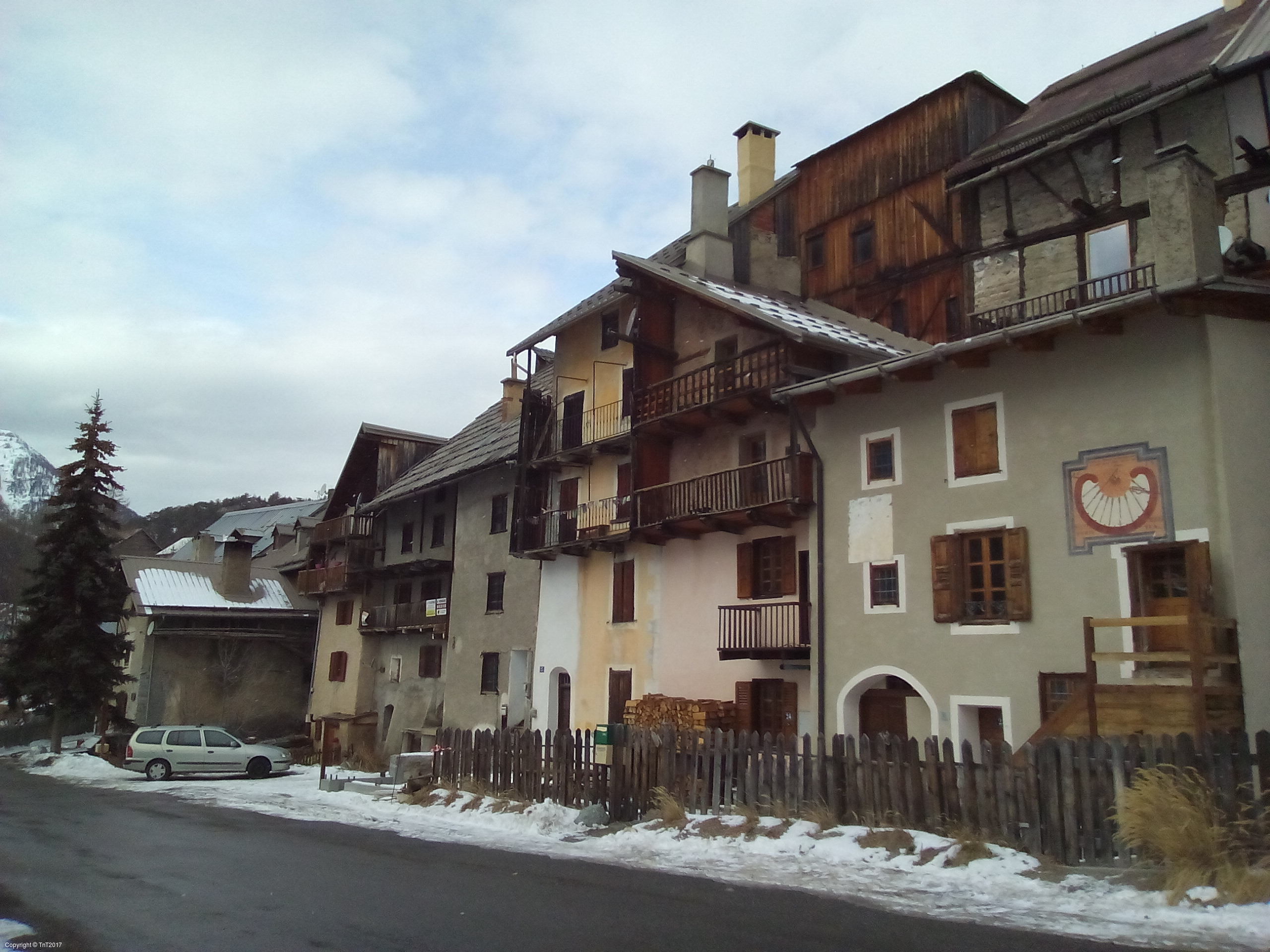 On Friday we drove to Cervières via Bourg-d'Oisans, Serre Chevalier, and Briançon. We met some wintry and icy conditions in Col de Lautaret.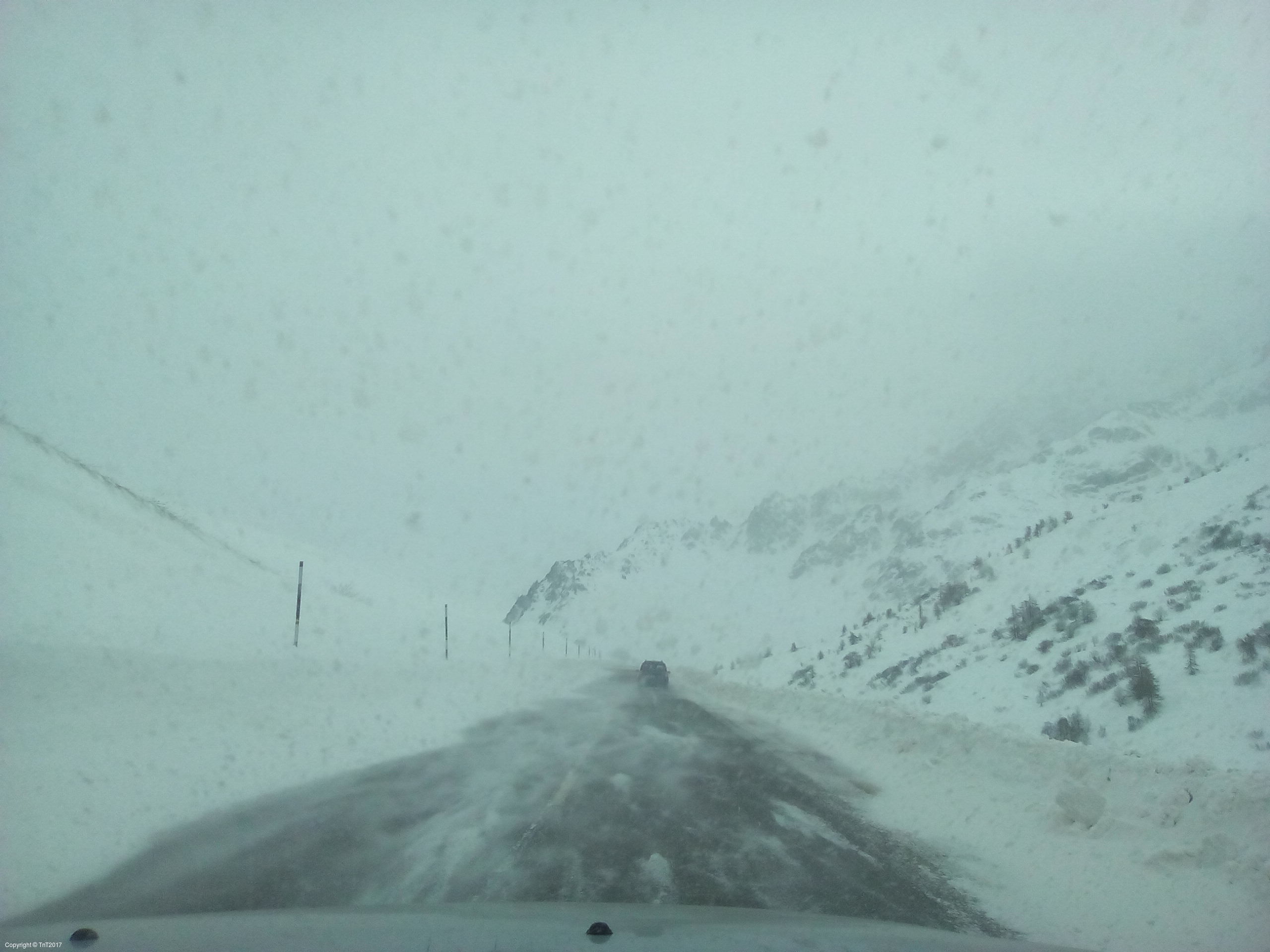 After checking in at our tiny residence, we returned to Briançon for a late lunch and grocery shopping. For the former, we chose A Vos Papilles, an American style grill — so American that the server wore a tank top with spaghetti straps, being a bit out of place among the patrons who walked in in their full skiing outfits. We had an entrecôte with fries and duck breast with roasted vegetables.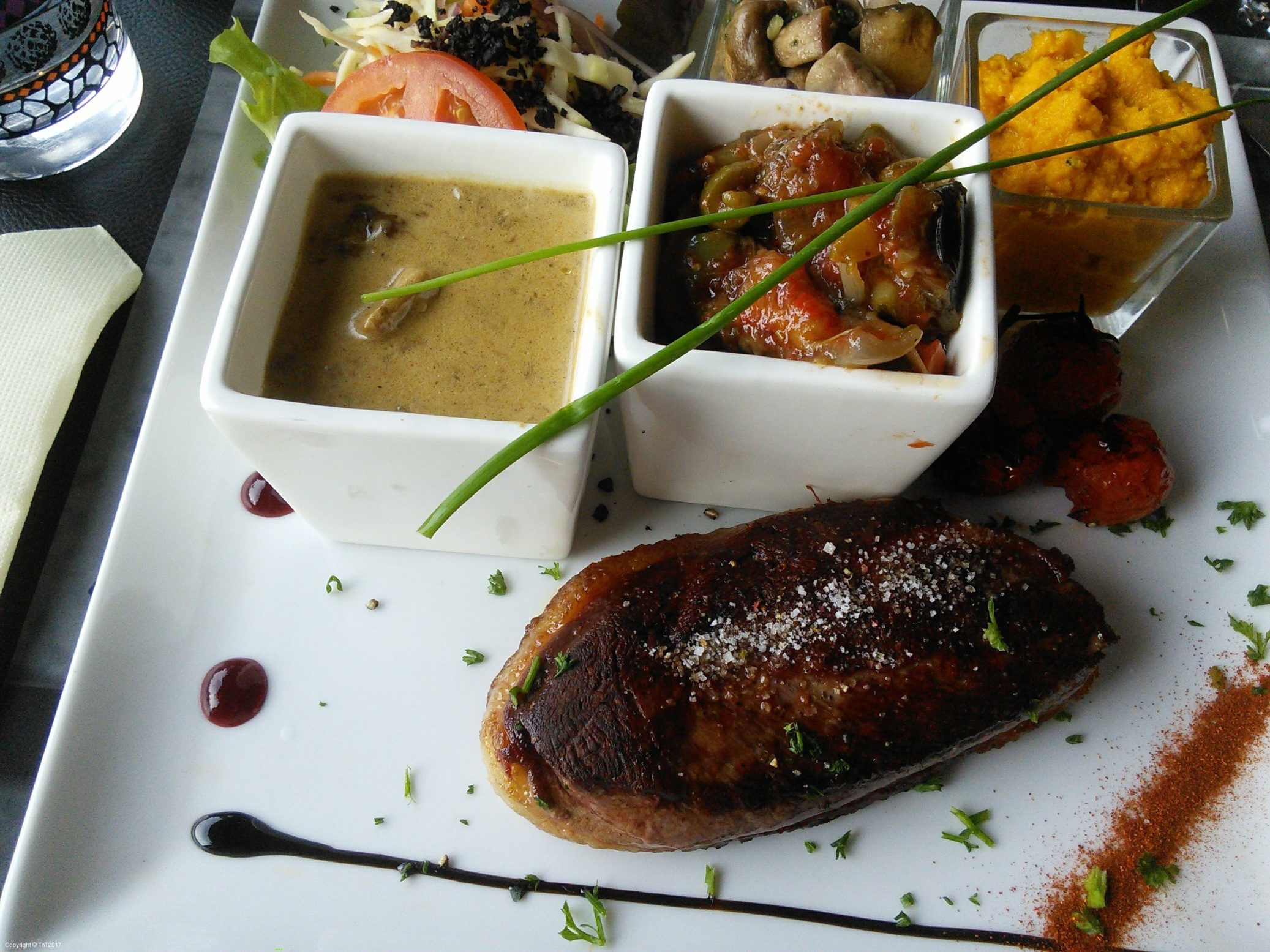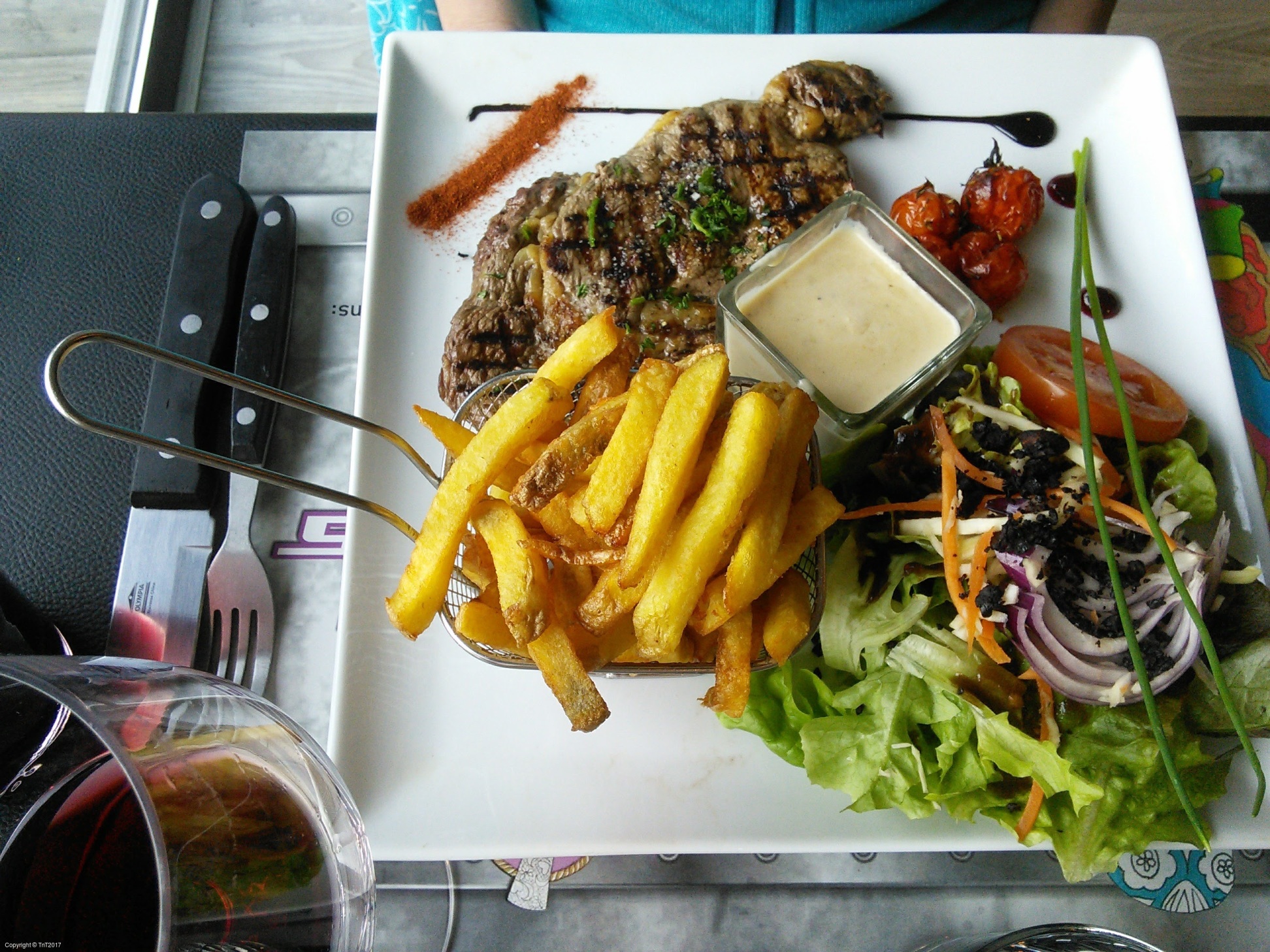 On Saturday morning we rented skating skis and drove up to Le Laus (1745m), two kilometers away. It was the only place with open tracks; they had a green/blue loop of 1-1.5km and a black track of 8km heading out-and-back to Col d'Izoard (2360m) (the former is easy/intermediate and the latter very difficult).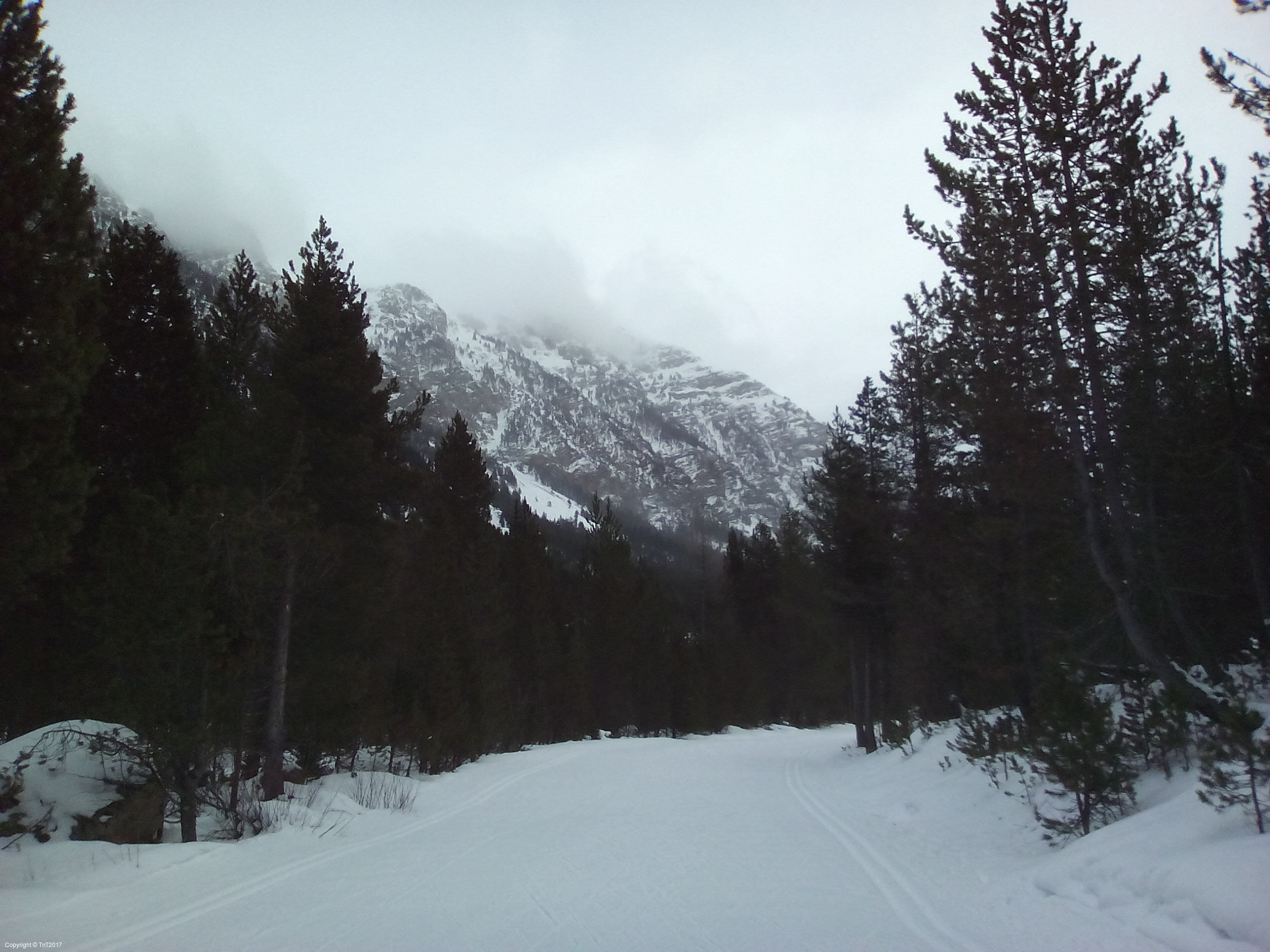 We chose to stay on the easy tracks since this was our first time on skating skis. It took some time to find the correct technique and the balance, since the skis had a good grip (which they shouldn't have) and inferior glide (which they shouldn't have either). On the bonus side, we think we saw a pack of wolves traversing the open slope on the other side of this stream.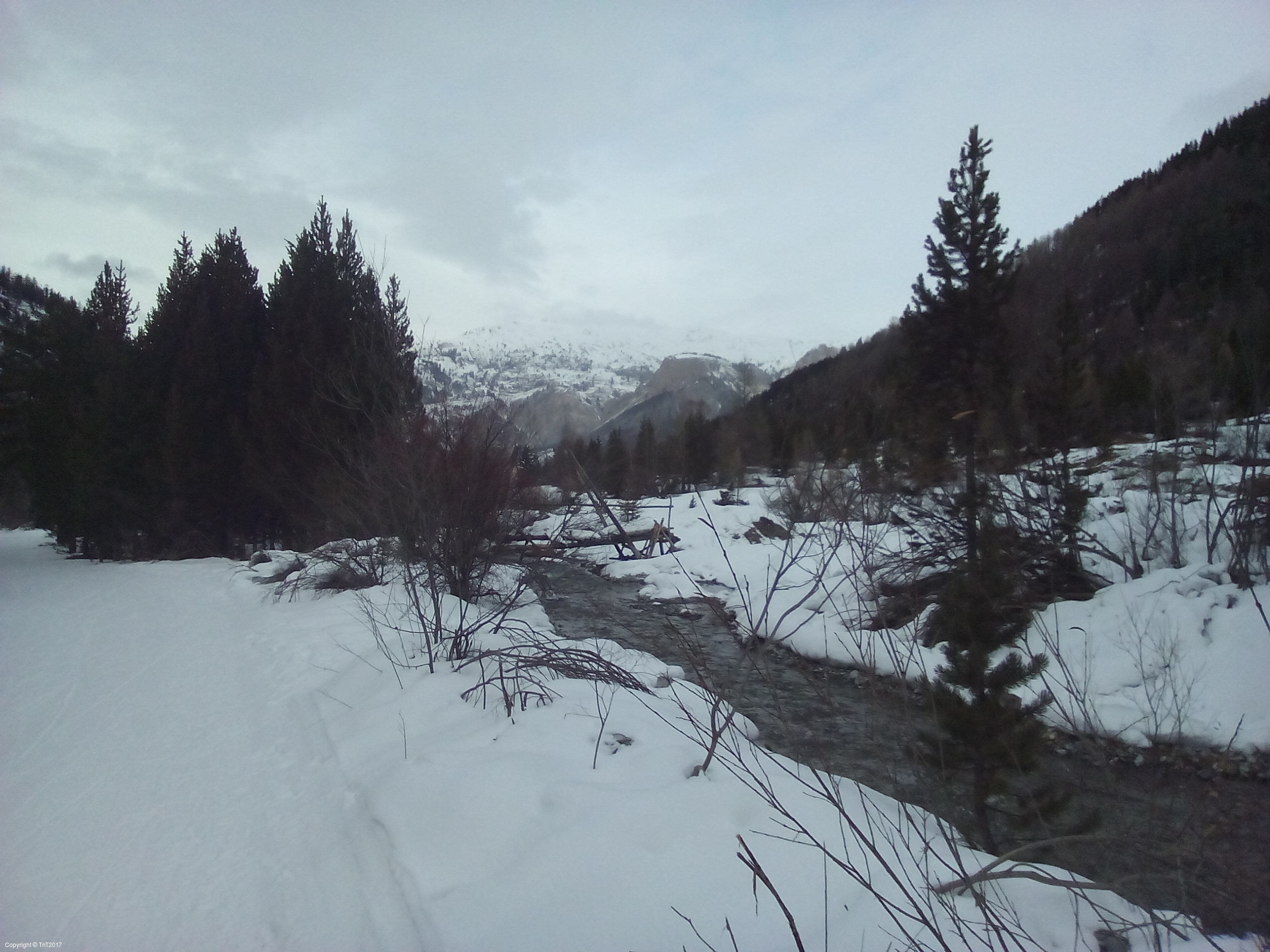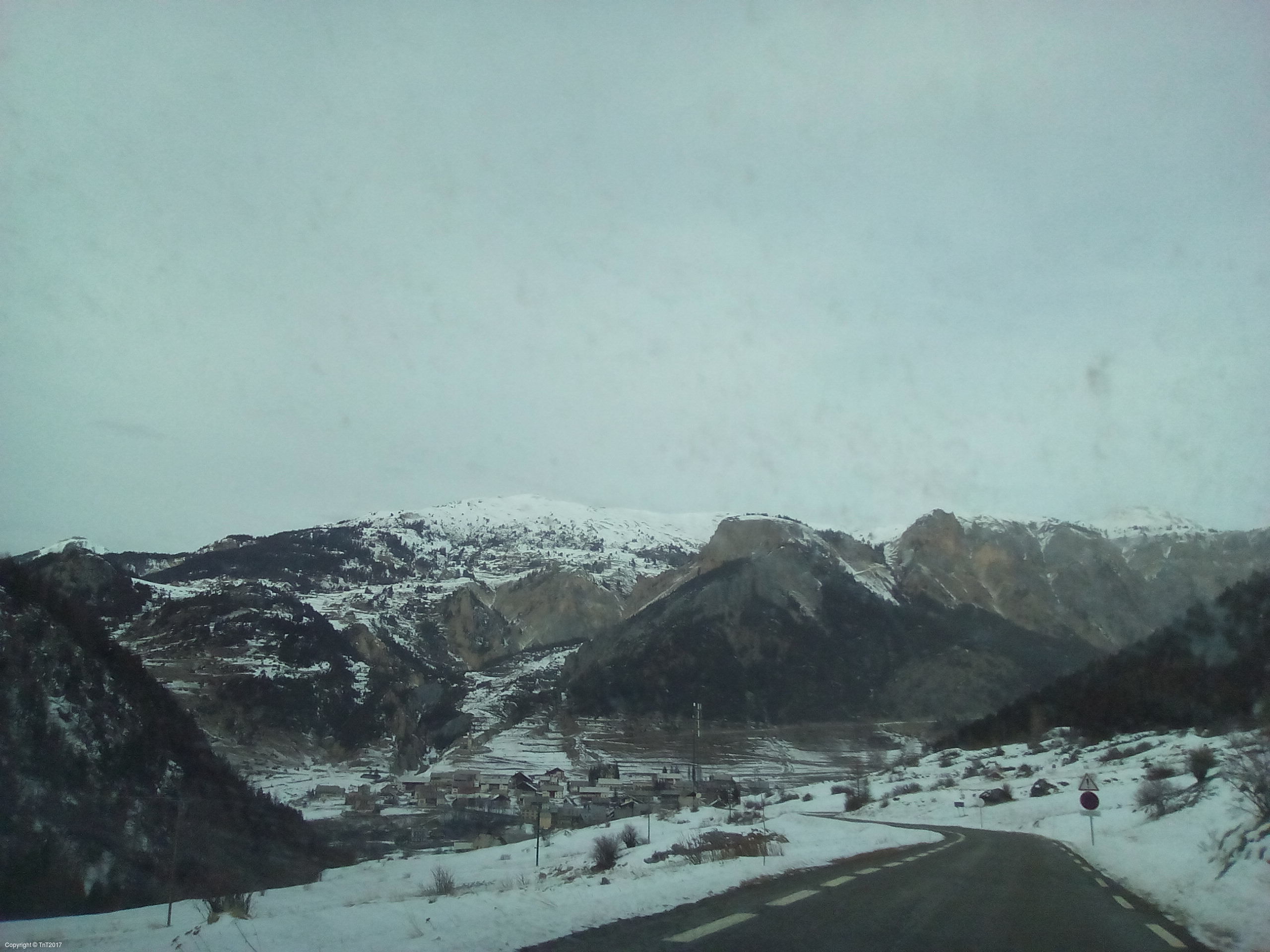 The Sunday opened cold with clear blue skies. We thought we had had enough of the 1.5km loop in Le Laus, and planned on skiing in Serre Chevalier instead.
Before leaving this charming village we climbed up to L'église Saint-Michel.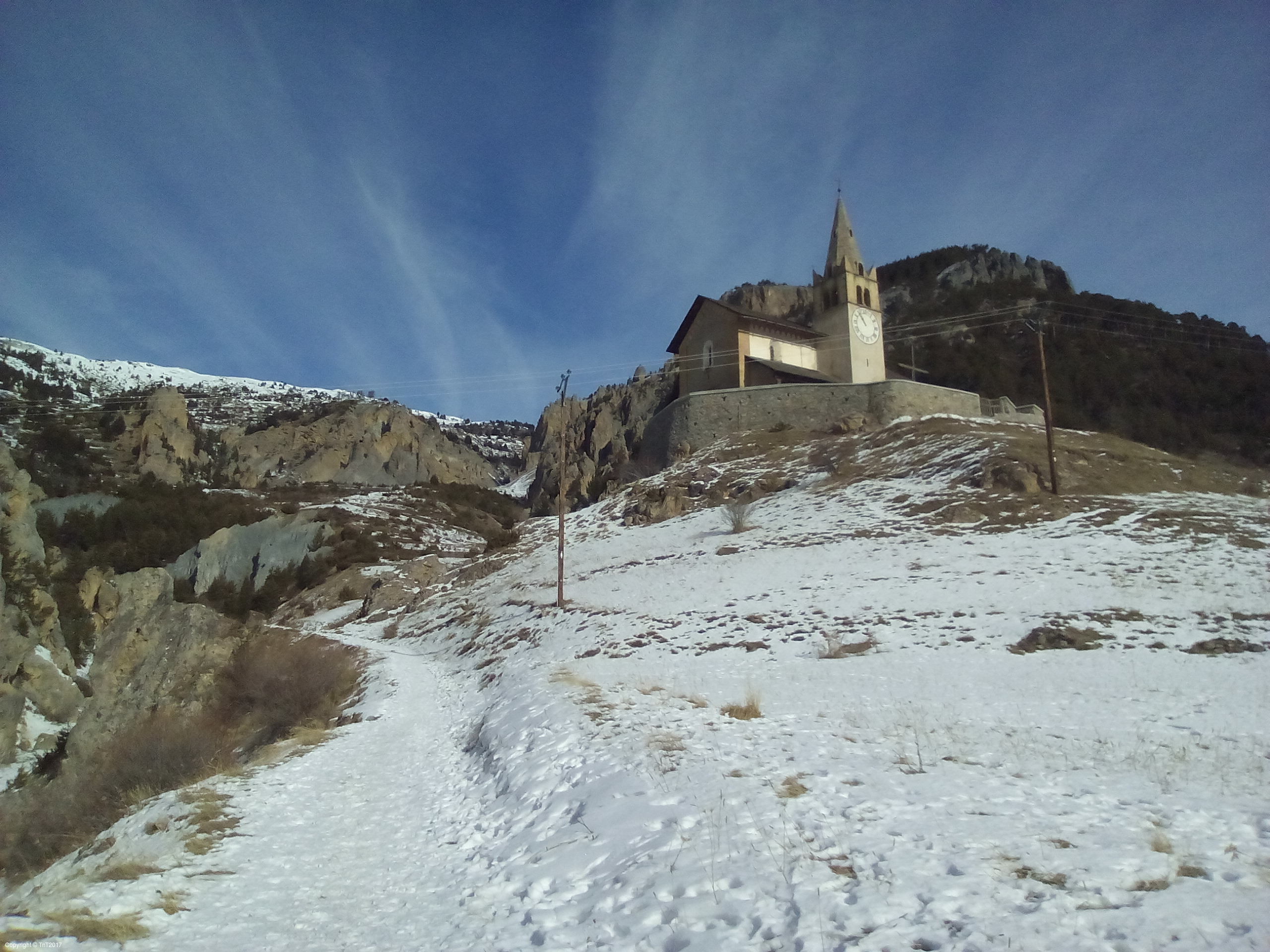 On our way we saw this awesome stock of firewood.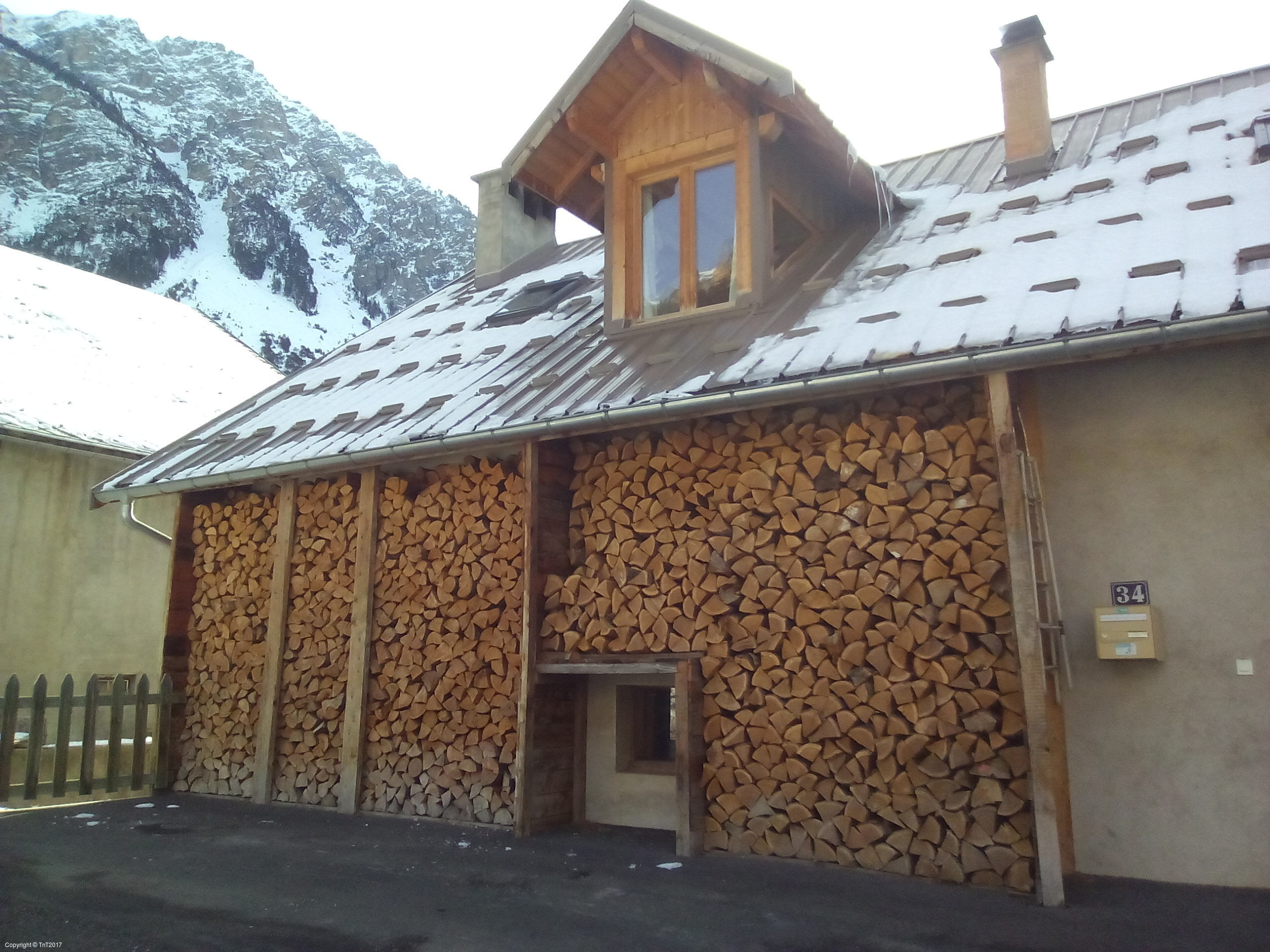 There was also a nice hiking trail leaving by the church. Perhaps we should come back in the Summer.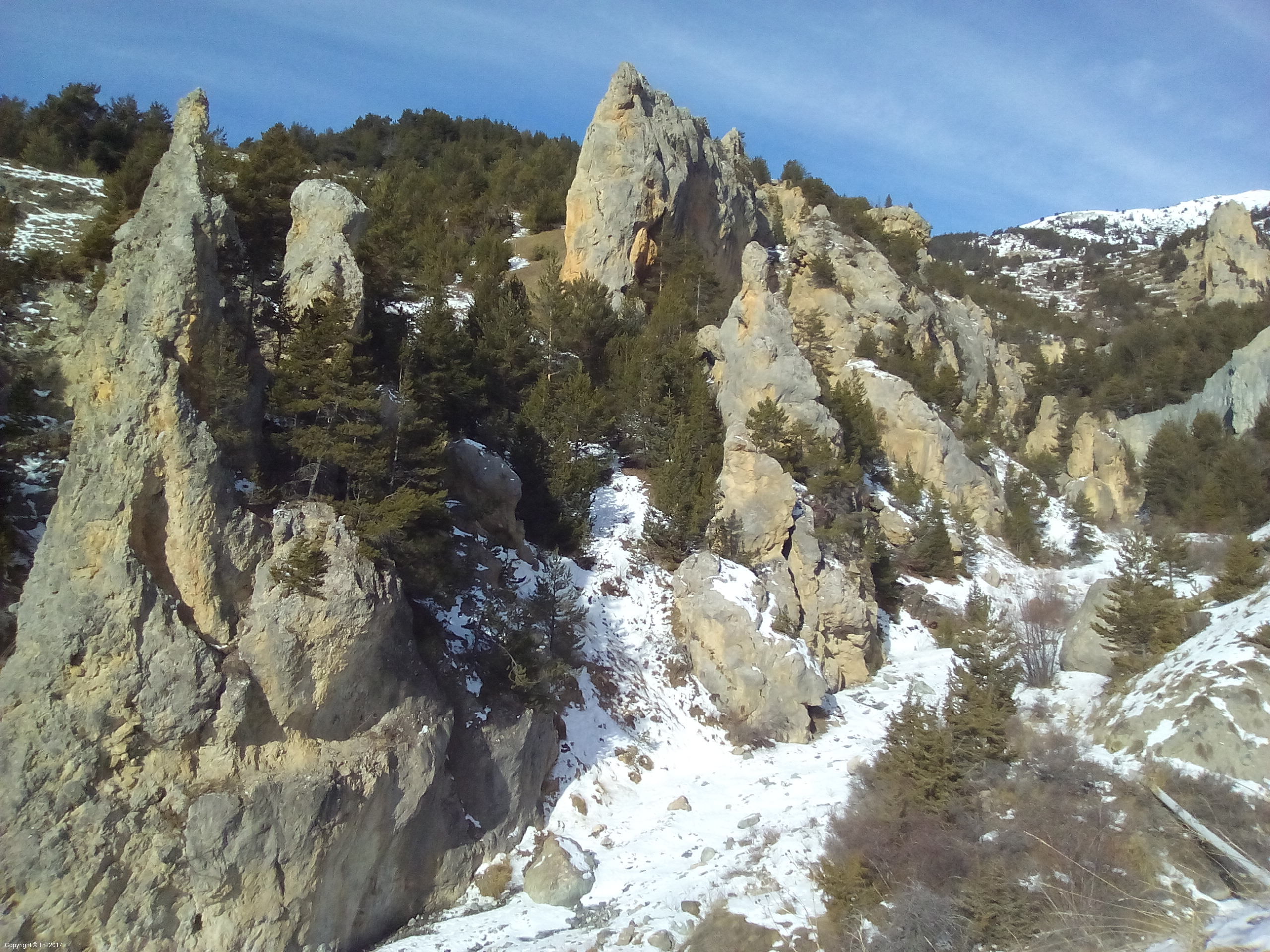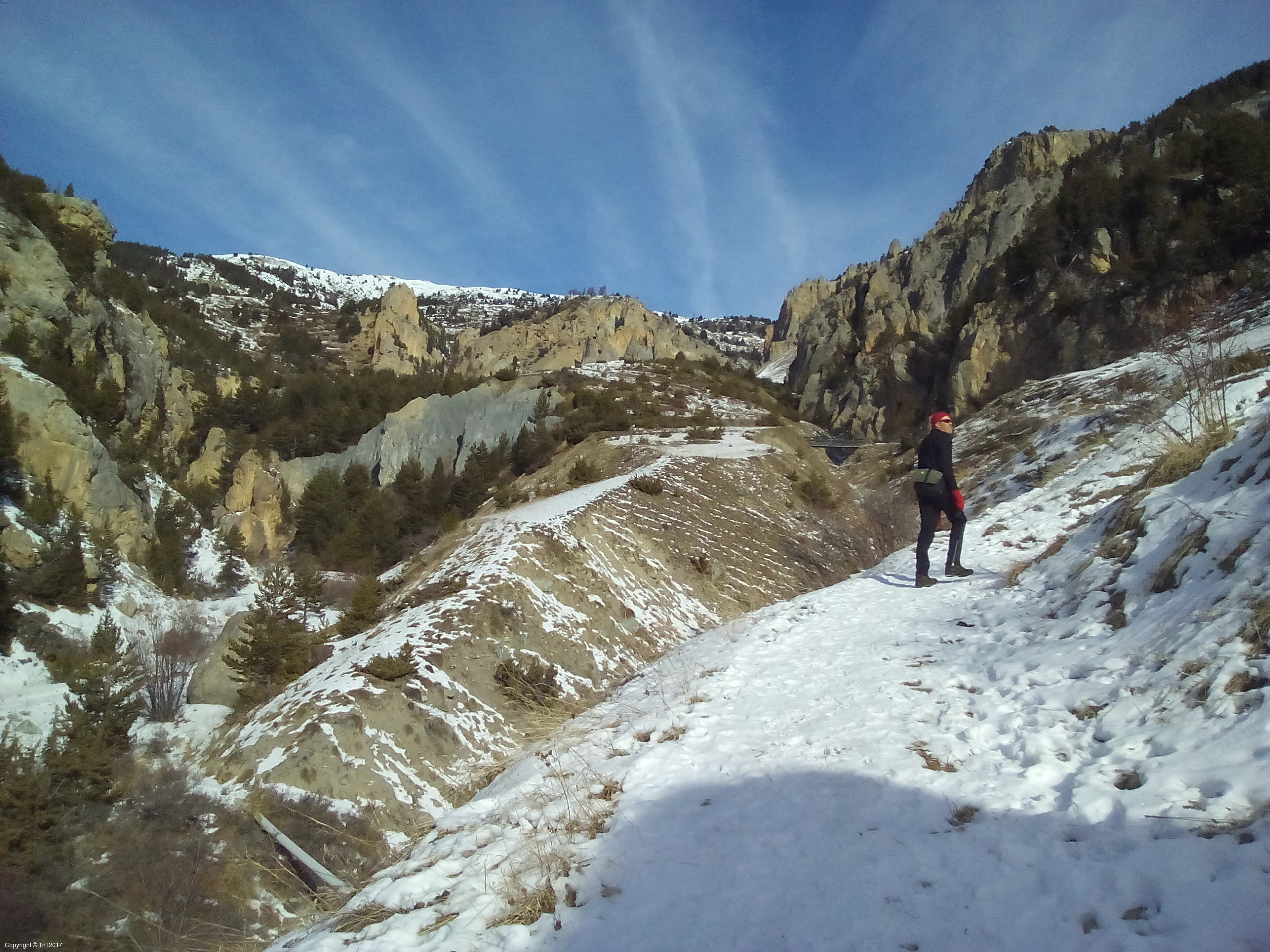 The view to the valley where we skied yesterday.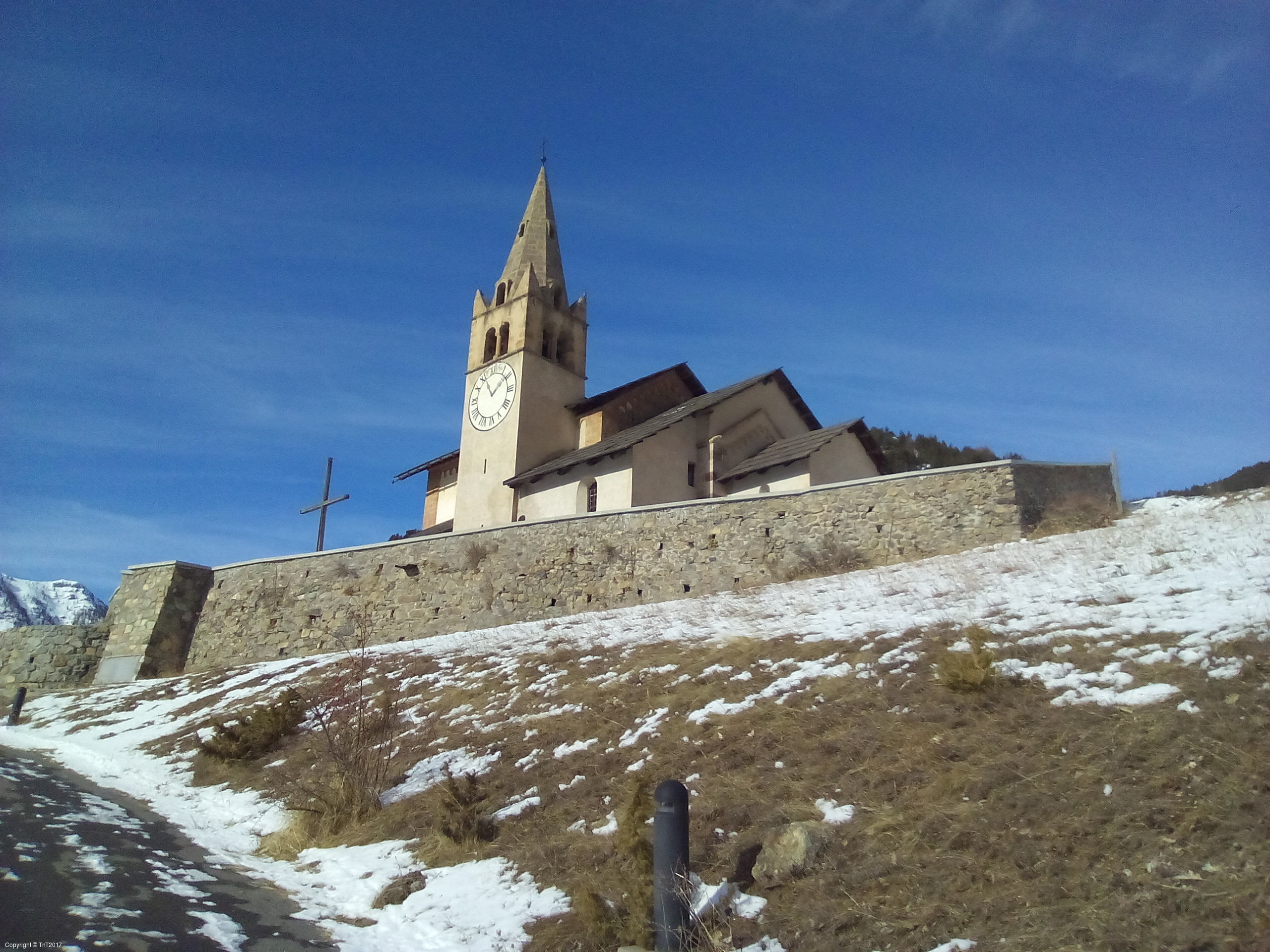 Another sun dial, quite accurate.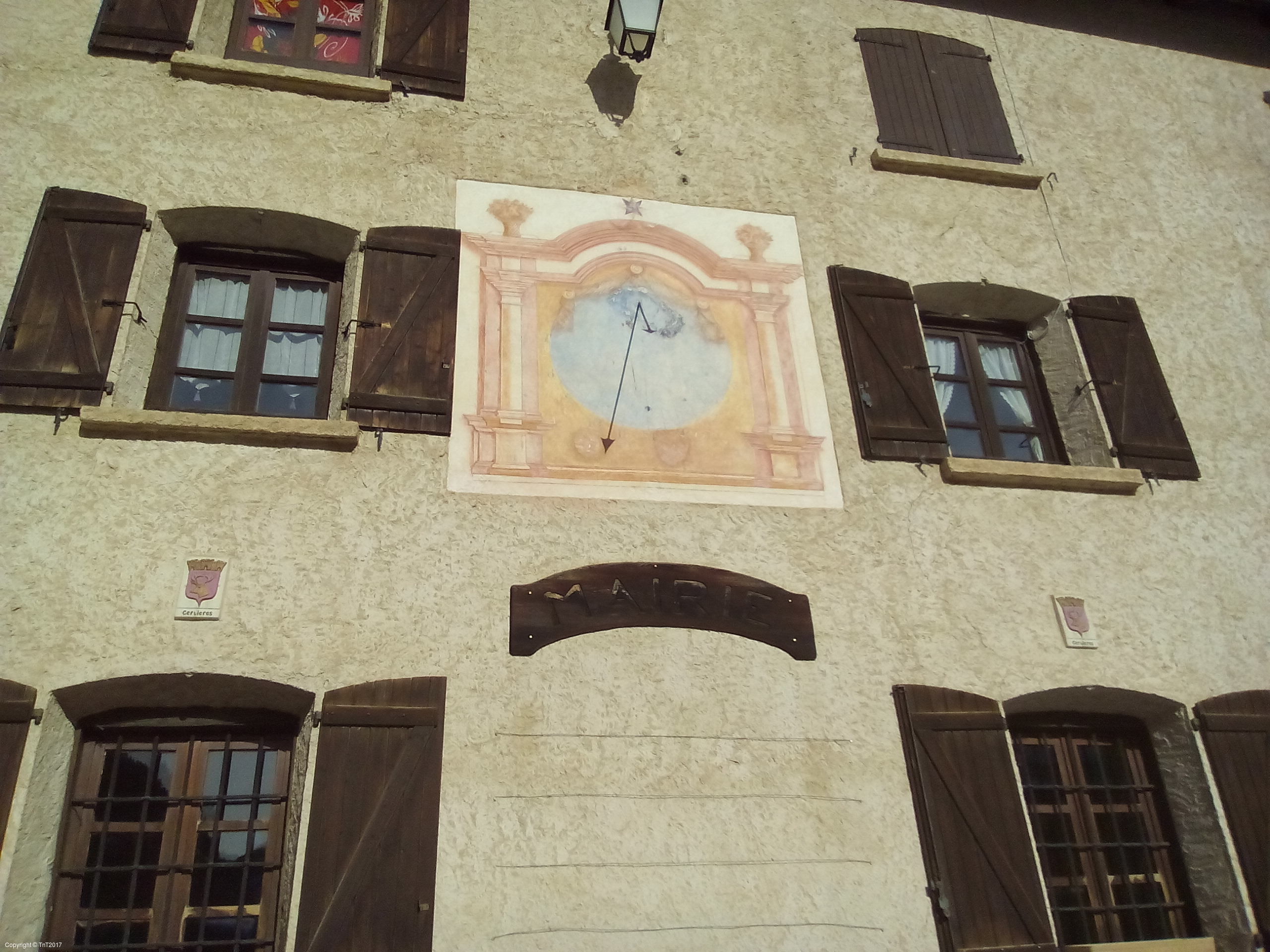 Once in Serre Chevalier, we visited the nordic skiing center in Monêtier-les-Bains and found out that the only skiing would happen in Lautaret, 10 kilometers away. We drove there and found that they indeed had tracks open but no ski rental.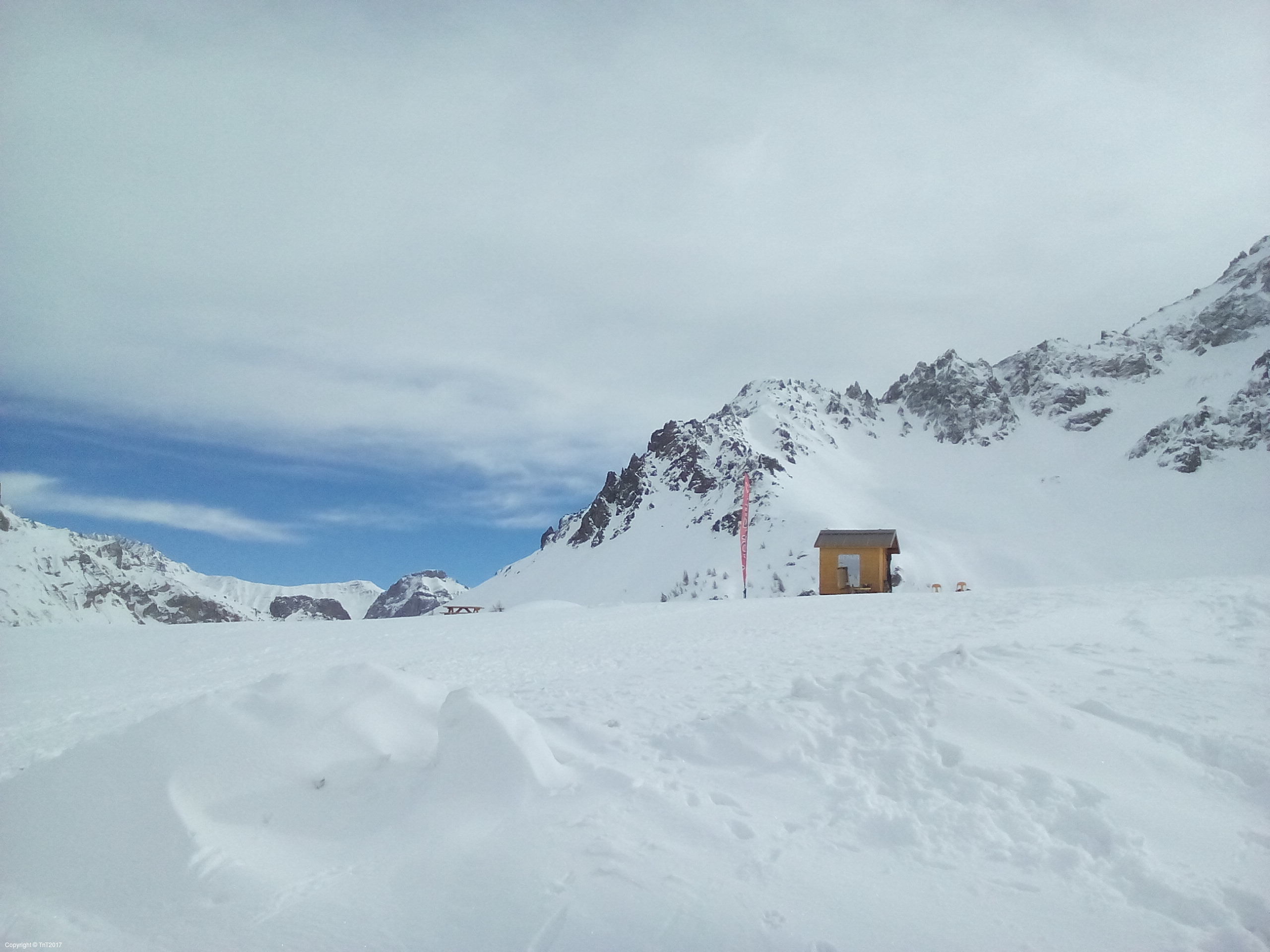 So, we gave up skiing and drove to La Grave for lunch. When descending from the pass, fortunately all the ice was gone.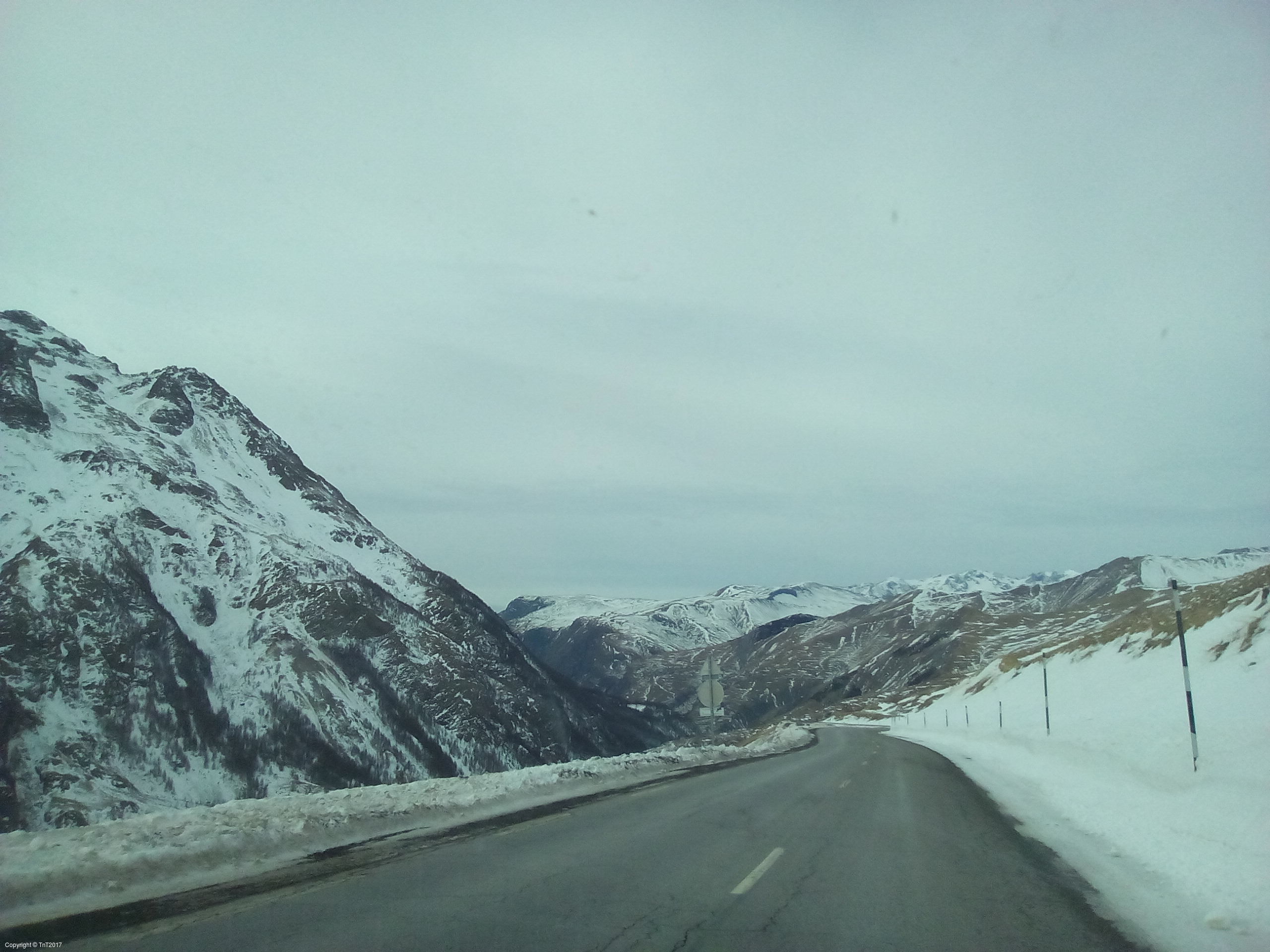 Stairs to the old town La Grave were still covered in thick ice. We — or actually Tomi — took a few steps and we decided to return in the Summer.